18KG Load Large Metal Smart RC Tank Chassis Kit+ Wireless Wifi/Bluetooth/Handle Controller 24V Motor DIY For Arduino Free Code
0
stars, based on
0
reviews
Price:
$412.00$410.00 / piece
Order Processing Time: This item will be shipped out within 3 working days |
FREE SHIPPING
Color

wifi with tank
bluetooth with tank
handle with tank
Item specifics
State of Assembly:
Ready-to-Go
Dimensions:
450*400*150mm
Control Channels:
2 Channels
T007 tank chassis parameters:
Material: high quality steel

Colour: Black

Size: 45cm in length * 40cm in width * 15cm in height

Power: 12V battery

Motor: 24V high torque motor

Track material: pure rubber

Wheel: high quality steel

Width: 5CM (advantages of rubber track: wear resistance, strong grip, low noise)

Load: easy to load 18KG, walk freely.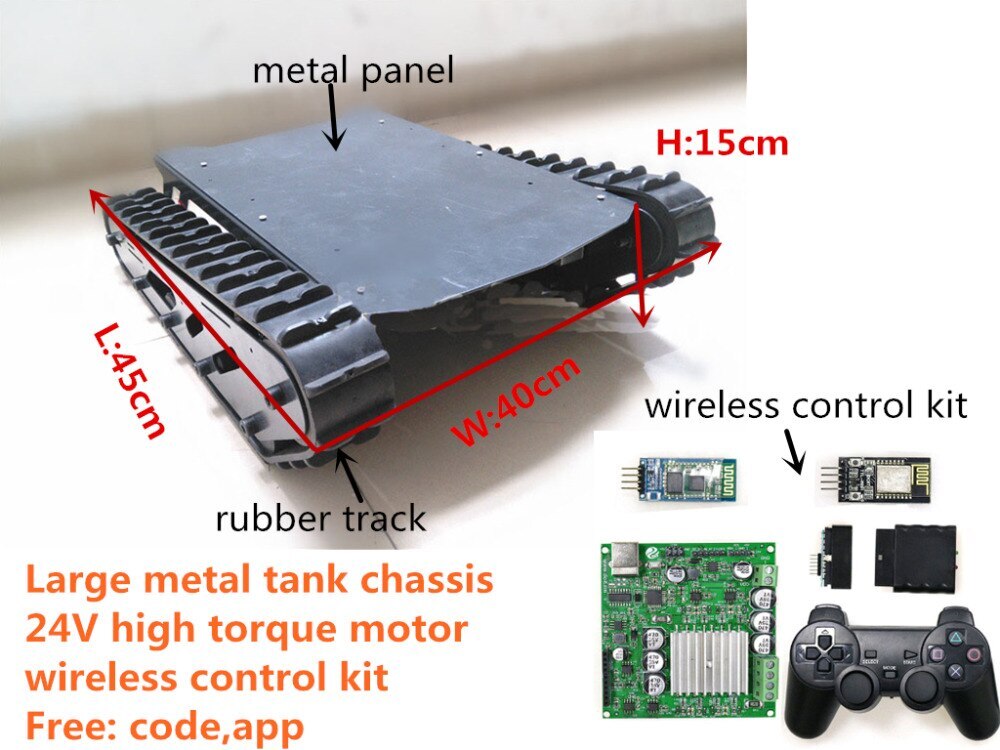 A58SW-555B motor parameters:
Product model: A58SW-555

Type: Brushed DC Motor

Rated voltage: 24V

No-load speed: 333rpm

No-load current: 250mA

Load speed: 280rpm

Load current: 1.5A

Load torque: 11Kg.cm

Stall current: 5A

Slow: 1:30

Reducer size: 58mm

3C rated voltage range: DC 36V or less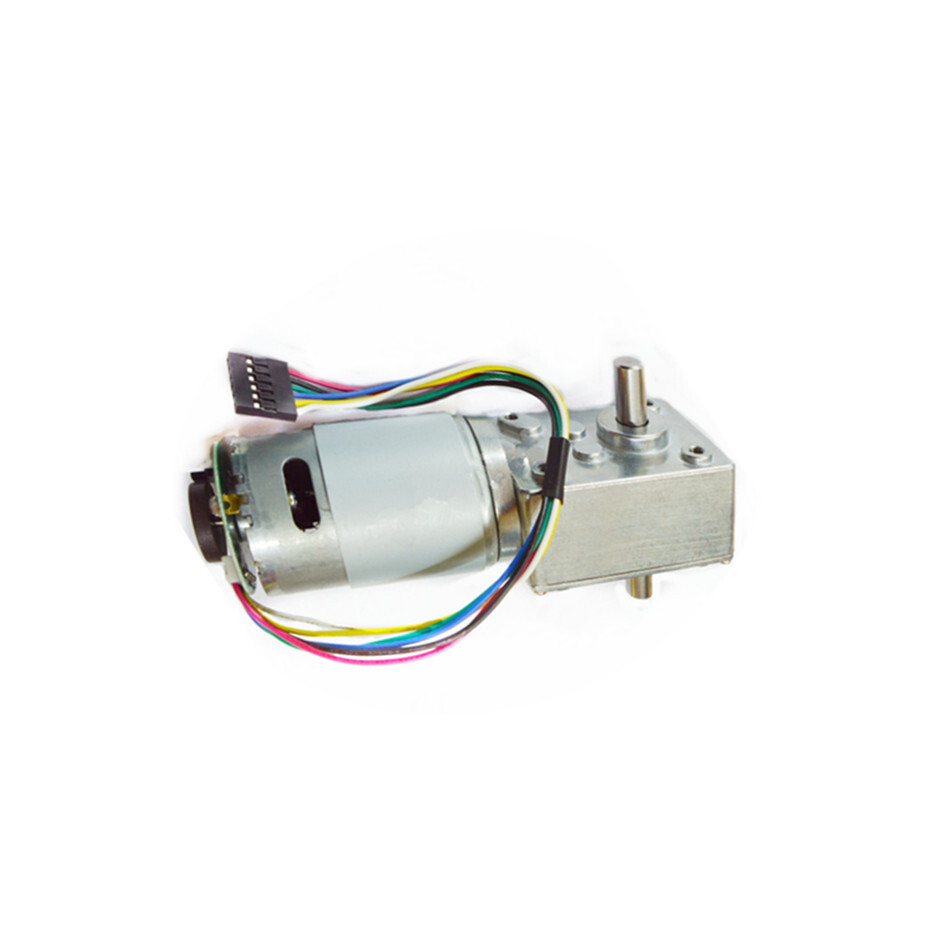 Rubber track: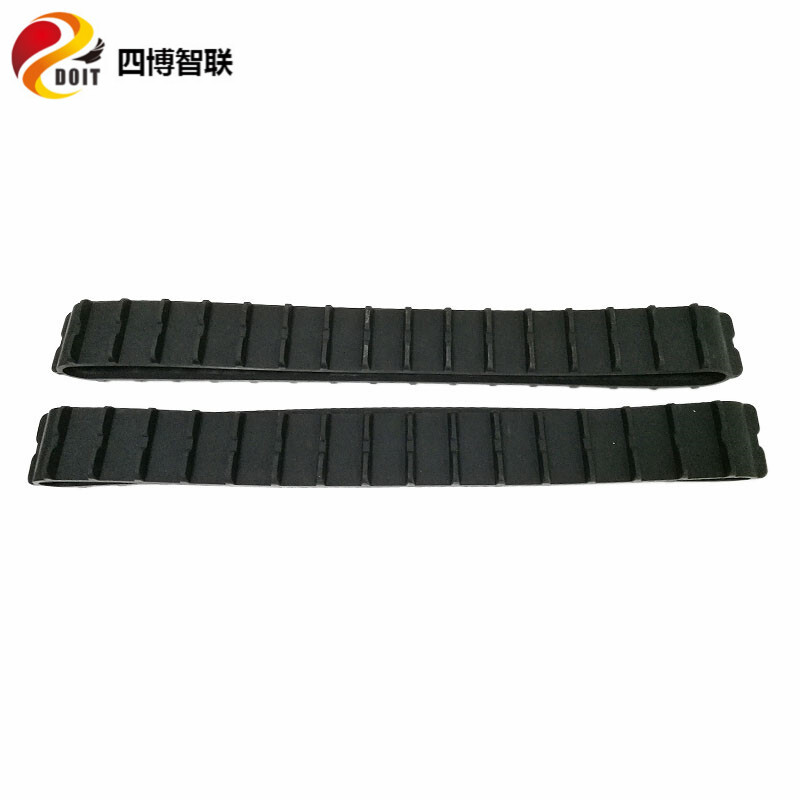 Control type:
Features:
Large load: According to the actual measurement, it can drive 60kg;

2-in-1 development board: It has the function of control board at the same time, compatible with Arduino, and can drive 2 high-power DC motors at the same time;

A variety of wireless control methods: compatible with WiFi, Bluetooth, wireless control of the handle;

Long distance: WiFi control distance can reach about 100 meters, Bluetooth and handles are more than 10 meters;

High power: current up to 20A, drive power up to 480w
Module pin description and schematic:
High-power DC motor with embedded internal ATMEGA328 as motor drive control unit.

The ATMEGA328 single-chip programming interface (USB and ICSP) is reserved on the board to facilitate program burning;

Part of the analog/digital signal port for users to expand;

Reserve Bluetooth & WIFI interface, our module can be plugged in directly;

Reserve the PS2 handle interface for direct plug-in use;

The I2C interface is reserved, and the +5V is taken out at the same time for use by the small power module (the maximum output current does not exceed 100mA);

Two-way DC motor output, single output maximum current 20A;

Power input, maximum DC voltage 30V.

The power input terminal is not designed with anti-reverse protection, and the wiring error may cause the bomber;

Motor output overcurrent protection software reserve detection, software can set protection threshold (connected to ATMEGA328 external interrupt port D2, please refer to schematic design parameters for specific calculation, protection current can be modified by software ≤ 20A);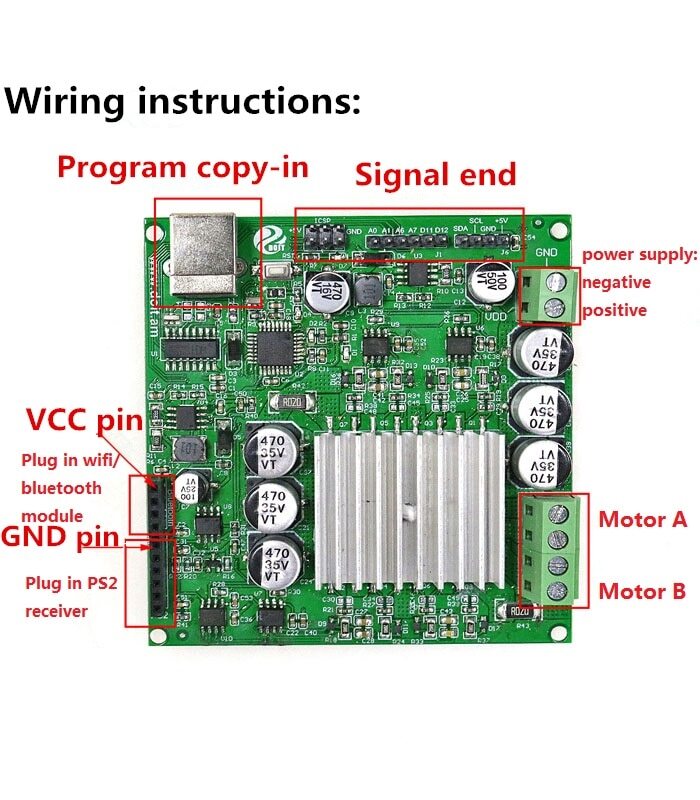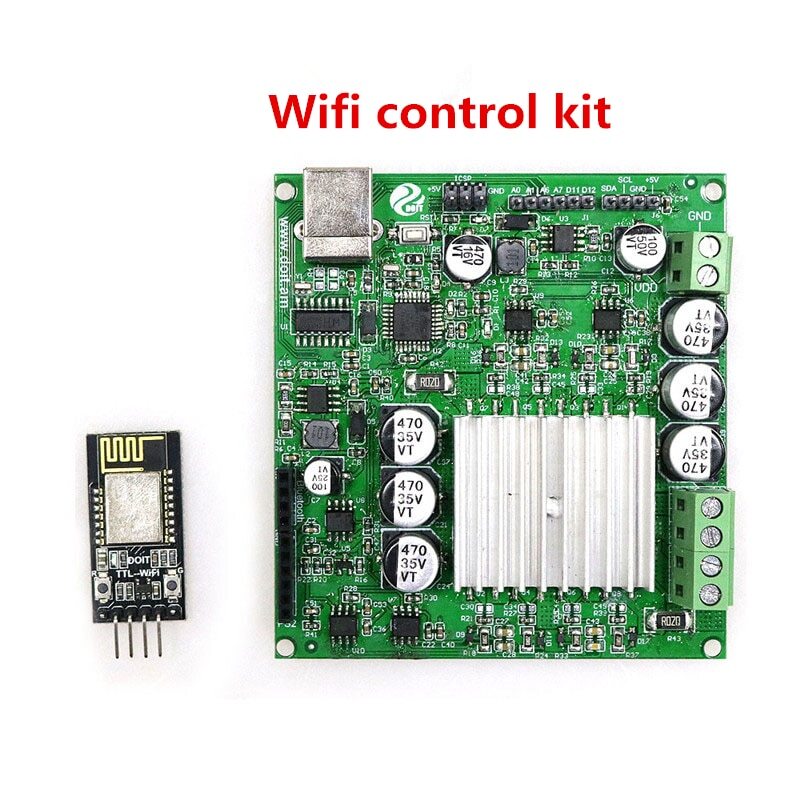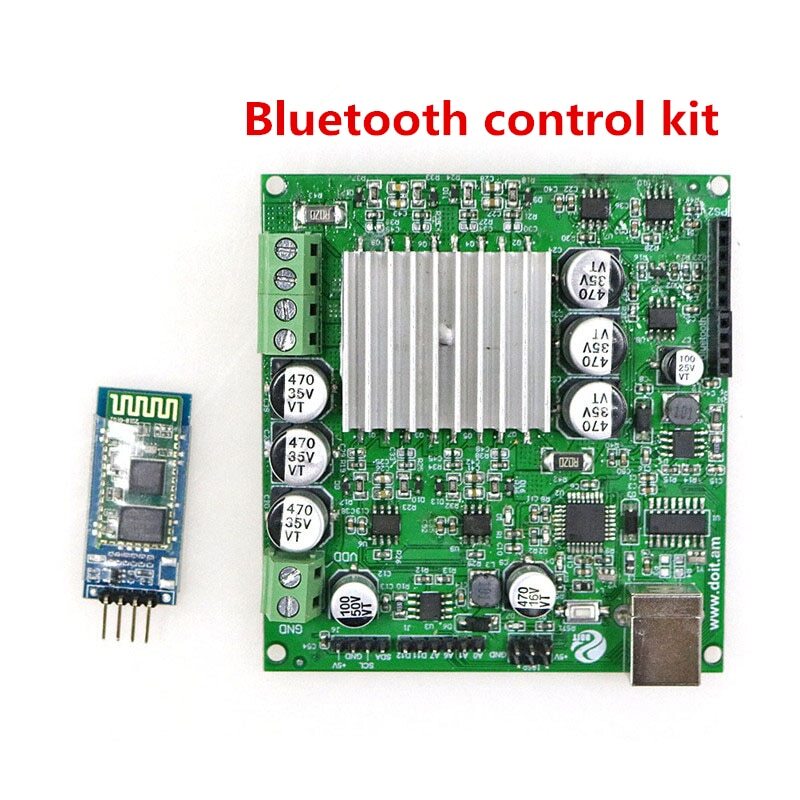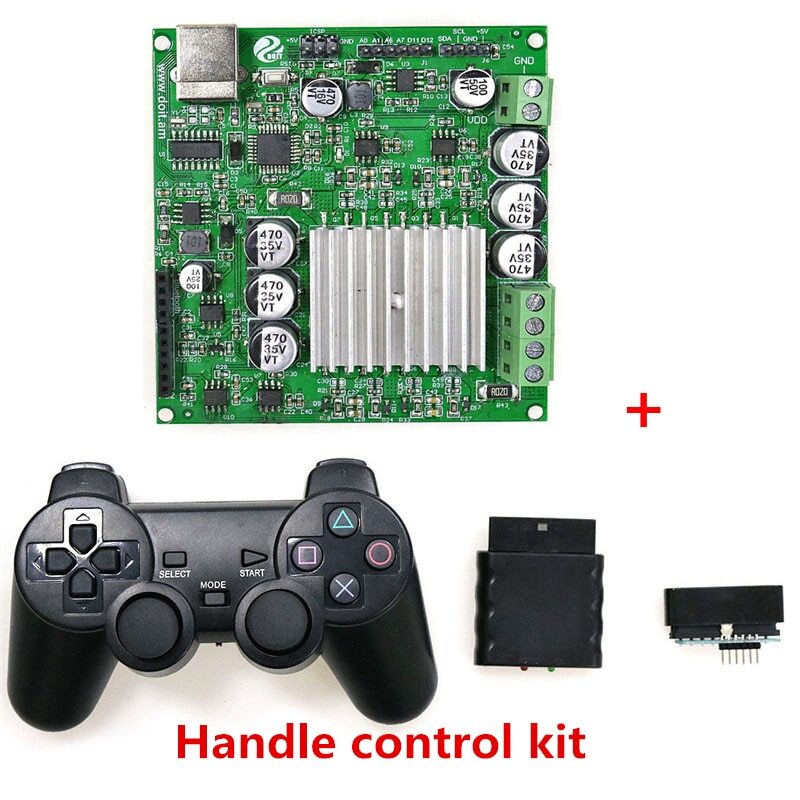 Shipping list:
wifi/bluetooth/handle with tank:
1 × T007 tank chassis (include motors,

assembled)

1 × wifi/ bluetooth/ handle control kit (optional)

Free: code, app
Note:
This tank chassis is assembled and can be used directly, which is very convenient.

More documents can be downloaded at gitnova.com.

The product does not include a battery.