7 DOF Small Robotic Arm with Control Kit and 7pcs Metal Gear Servos Aluminum Alloy Material for Arduino DIY Smart Robot Project
0
stars, based on
0
reviews
Price:
$119.50$117.00 / piece
Order Processing Time: This item will be shipped out within 3 working days |
FREE SHIPPING
Color

Black WiFi
Golden WiFi
Silver WiFi
Black Bluetooth
Golden Bluetooth
Silver Bluetooth
Black Handle
Golden Handle
Silver Handle
Item specifics
Version Type:
First Edition
Commodity Attribute:
Assembly
By Animation Source:
CHINA
Condition:
In-Stock Items
Completion Degree:
Semi-finished Product
Soldier Accessories:
Soldier Parts and Components

7 degrees of freedom small mechanical arm parameters
Main body material of the mechanical arm: aluminum alloy
Weight: 0.64kg (including the weight of the steering gear)
Color: black, golden, silver
Servo: 5pcs large MG996R metal gear steering gears and 2pcs MG90S small metal gear steering gears
Features: The manipulator head can be equipped with a manipulator claw with a weight of about 500g;
the base of the manipulator can be rotated 360 degrees;
the chassis can be directly installed on the tank chassis of our store.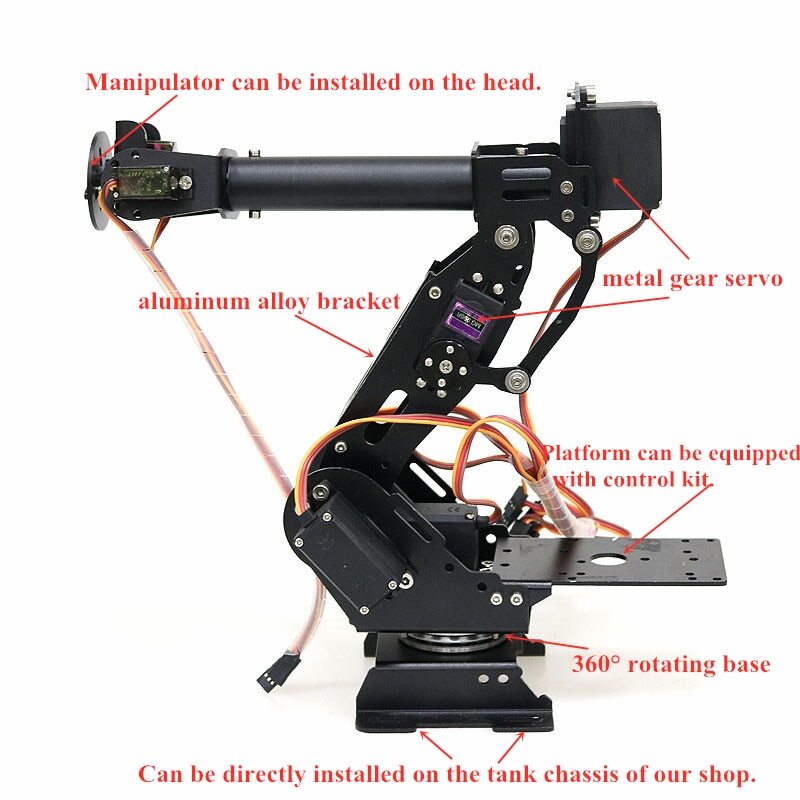 MG996R servo parameters
Dimension: 40mm × 19mm × 43mm    
Weight: 55g    
Operating Speed: 0.17sec / 60 degrees (4.8V no load)    
Operating Speed: 0.13sec / 60 degrees (6.0V no load)    
Stall Torque: 9 kg-cm (180.5 oz-in) at 4.8V    
Stall Torque: 12 kg-cm (208.3 oz-in) at 6V    
Operation Voltage: 4.8 - 7.2Volts    
Gear Type: All Metal Gears    
Color: Black  
Connector Wire: Heavy Duty, 11.81" (300mm)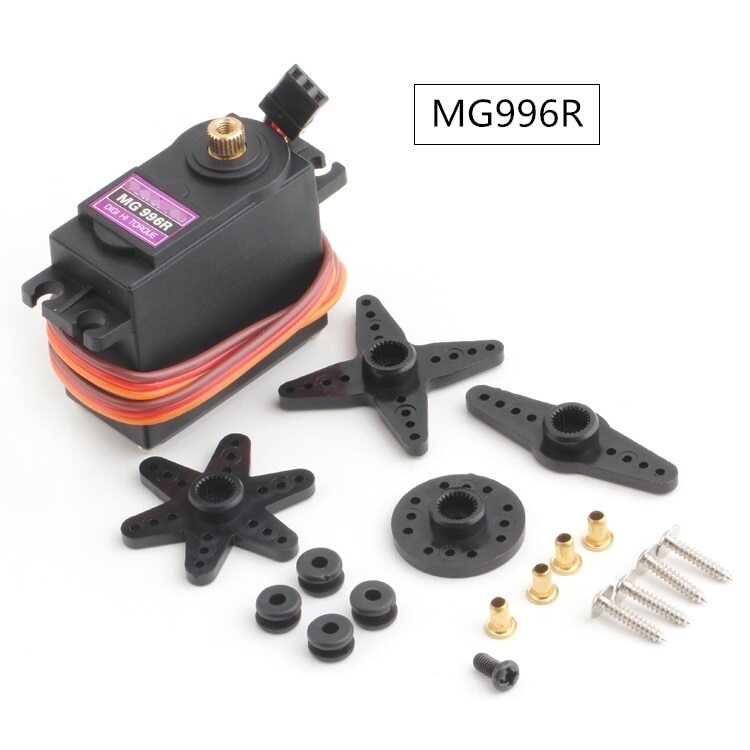 MG90S servo parameters
Pulling force: 1.6 kg/cm (4.8 V), 1.8 kg/cm (6 V)
Reaction rate: 0.10 sec/60 degree (4.8 V), 0.09 sec/60 degree (6 V)
Working voltage: 4.8-6.0 V
Size: 22.6*12.1*22.5mm
Cable length: 250 mm
Interface specification: JR / FP universal
Accessories: Multi-function swing arm, fixing screws
Scope of application: fixed wing, helicopter KT, small robot, robot model, etc.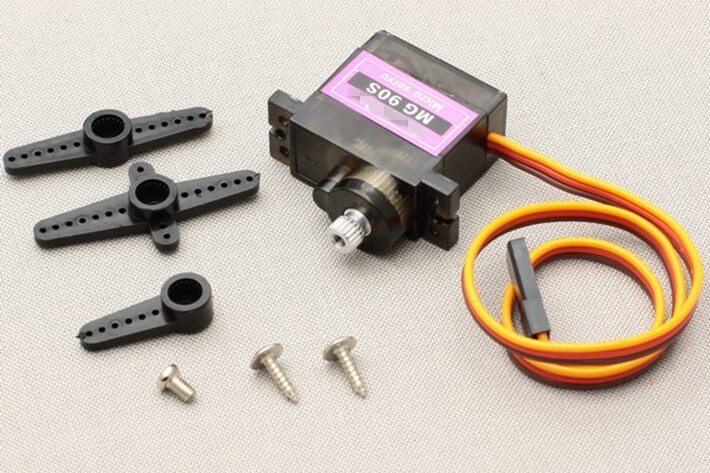 Module pin description and schematic
16-way servo and four-way motor drive board, using TB6612 four-way drive, PCA9685 for 16-way servo control.
Bring out Arduino UNO I/O pins
Power supply maximum input voltage 15V/DC
Reserve Bluetooth & WIFI module socket
Reserved PS2 handle socket
Four-way DC motor drive, single-channel maximum drive current 1.2A average / 3.2A peak.
The 16-way servo drives the pins, and the power can be switched by the external/internal power supply of the jumper cap.
Product technical specifications
1.power input
Motor power supply (VM): 4.5V ~ 36V, can be powered separately.
Steering gear power supply (VIN): 5 ~ 18V, can be powered separately.
2.single power supply use
Open circuit VM and VIN, (separately control the motor, 6 ~ 36V).
Open circuit VS and VIN, separately control the servo (6 ~ 18V).
Short-circuit VM and VIN while shorting VS and 5V. Simultaneously control the motor (6 ~ 18V) and 16 5V servos.
Note: Blue and green are randomly distributed.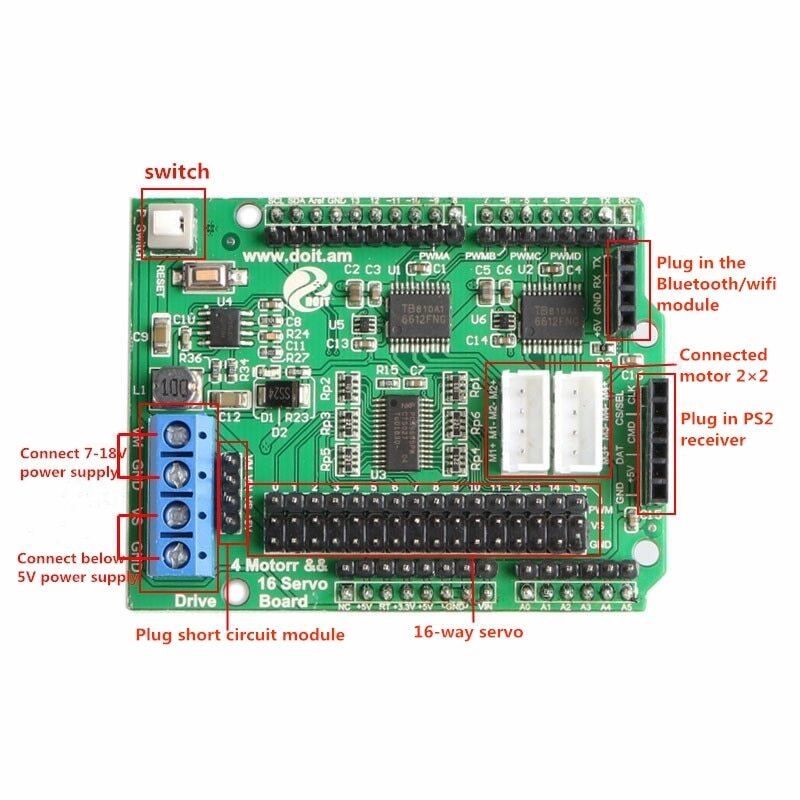 7 DOF arm support: 1 set (optional)
WiFi/Bluetooth/handle control kit: 1 set (optional)
Note:
For the convenience of transport, the robot arm is the bulk delivery. 
​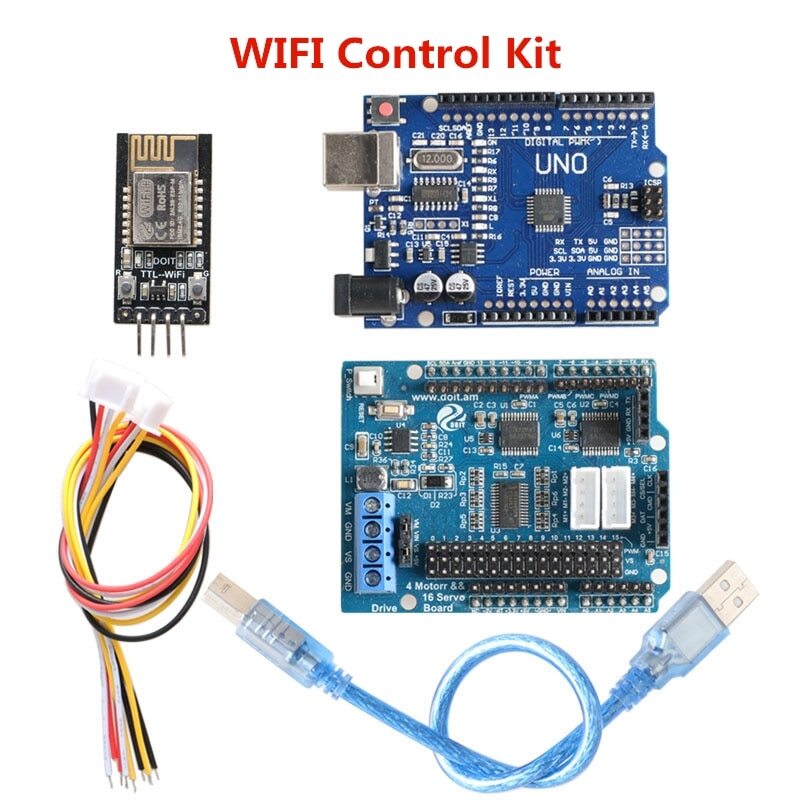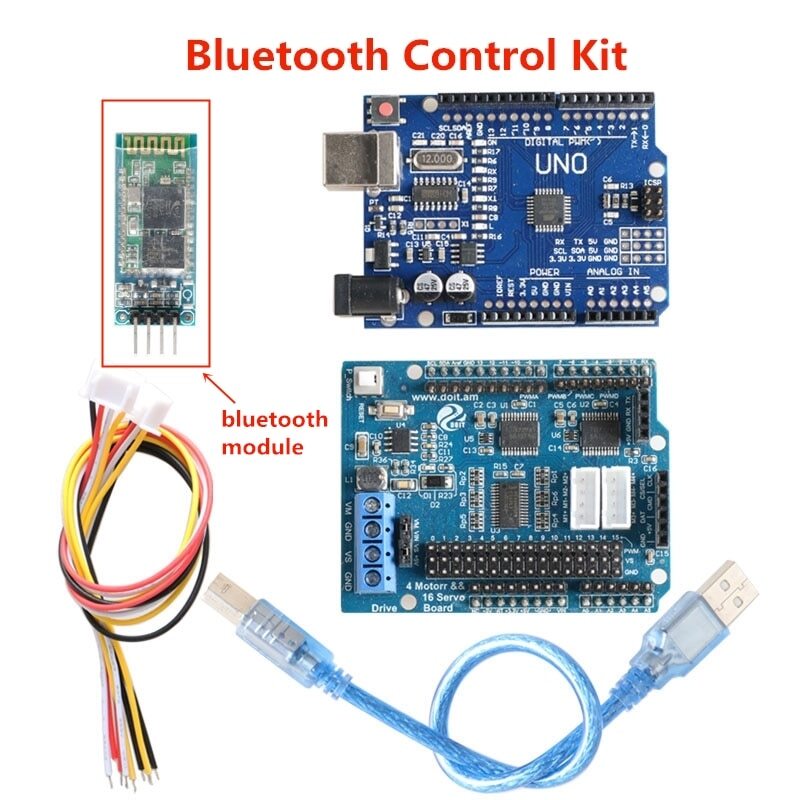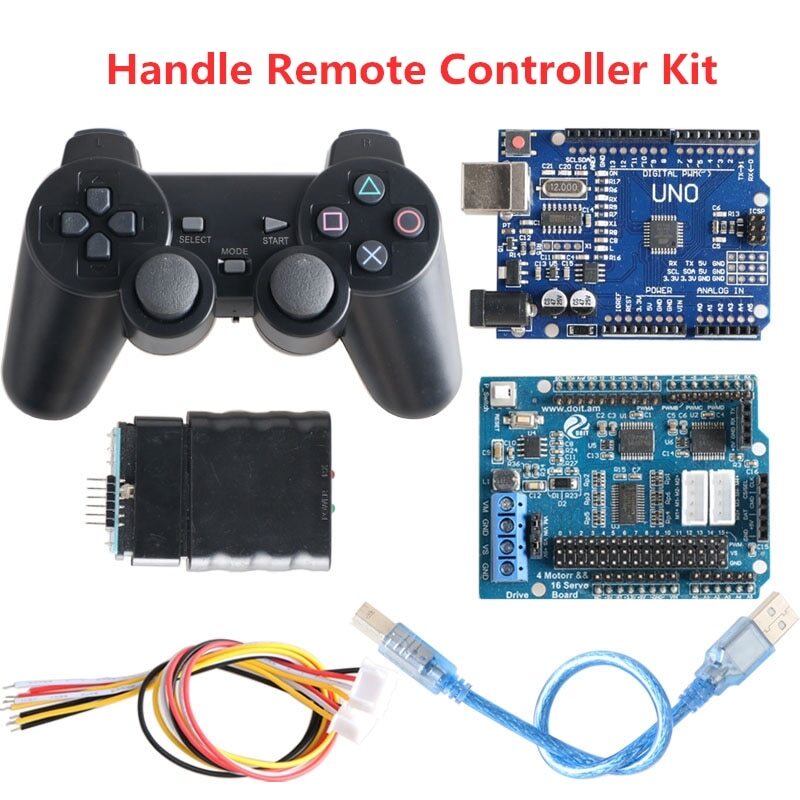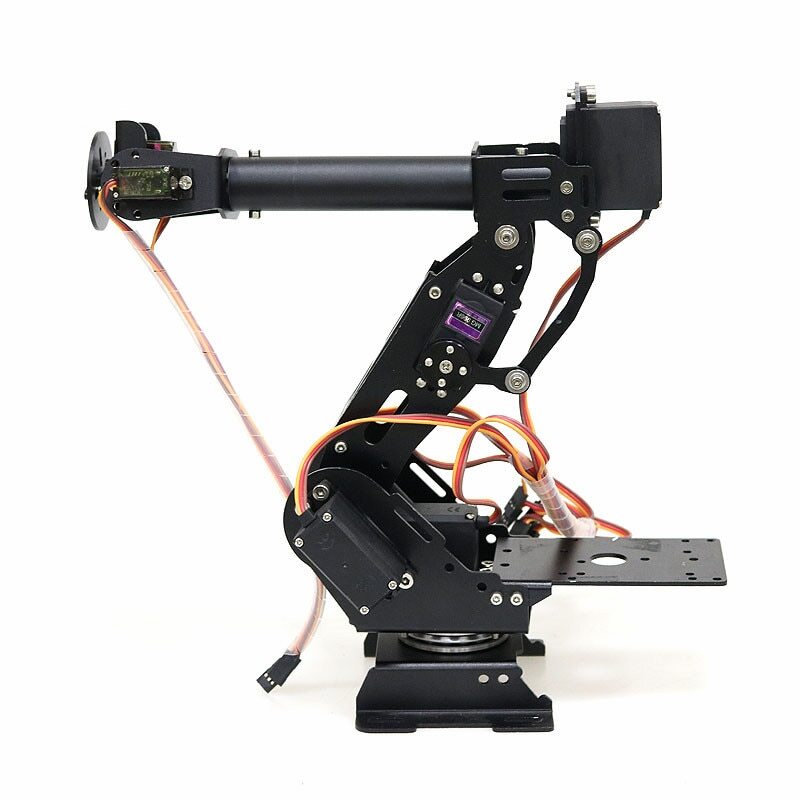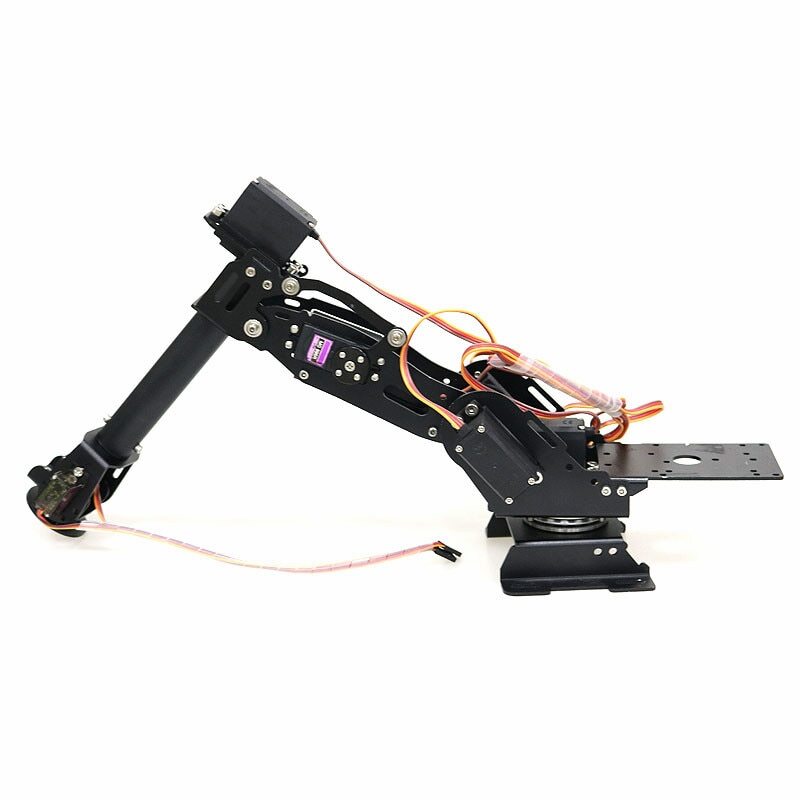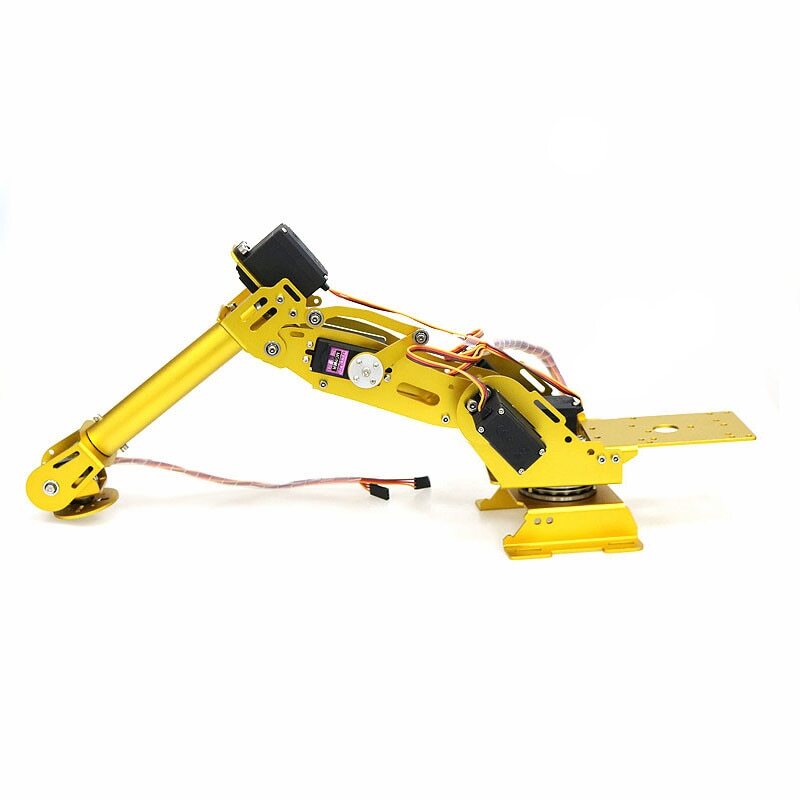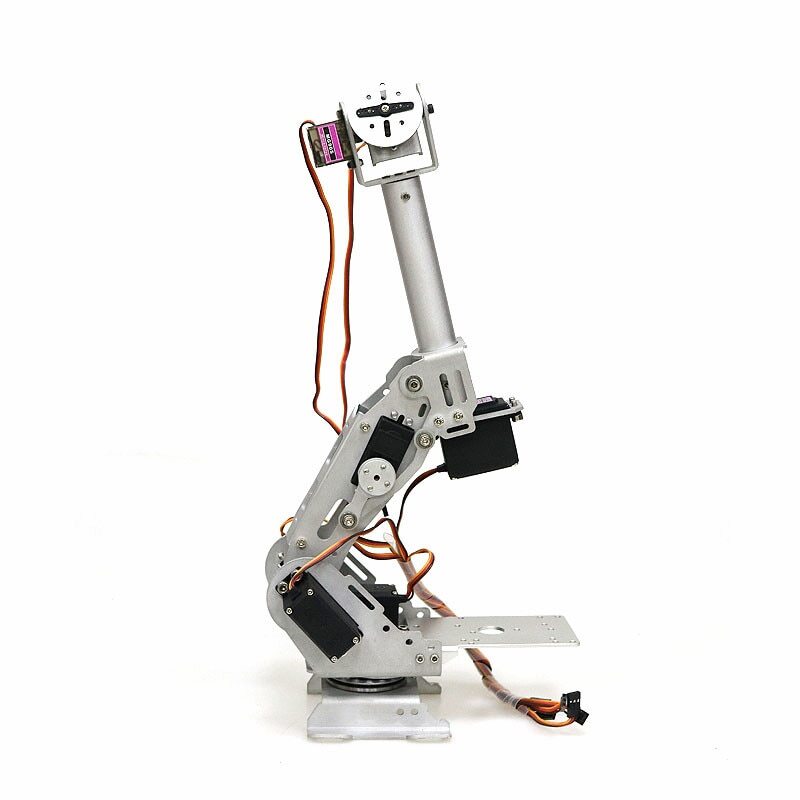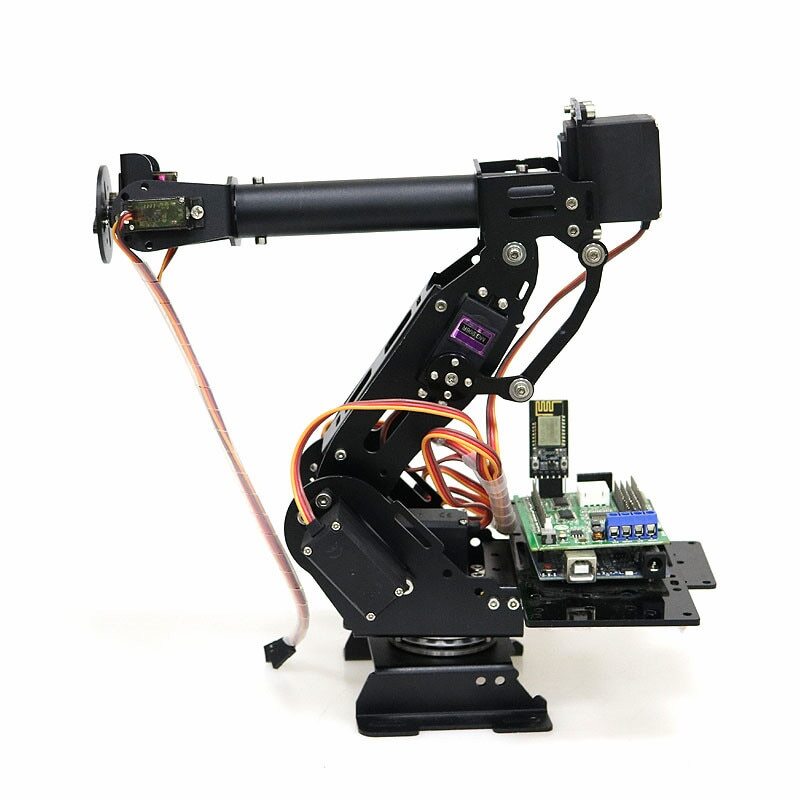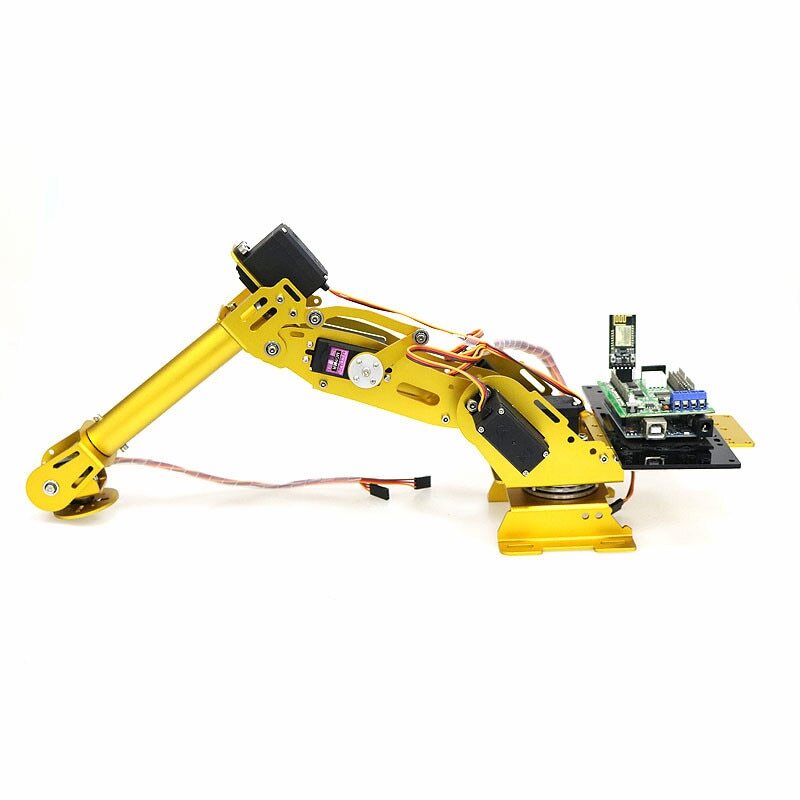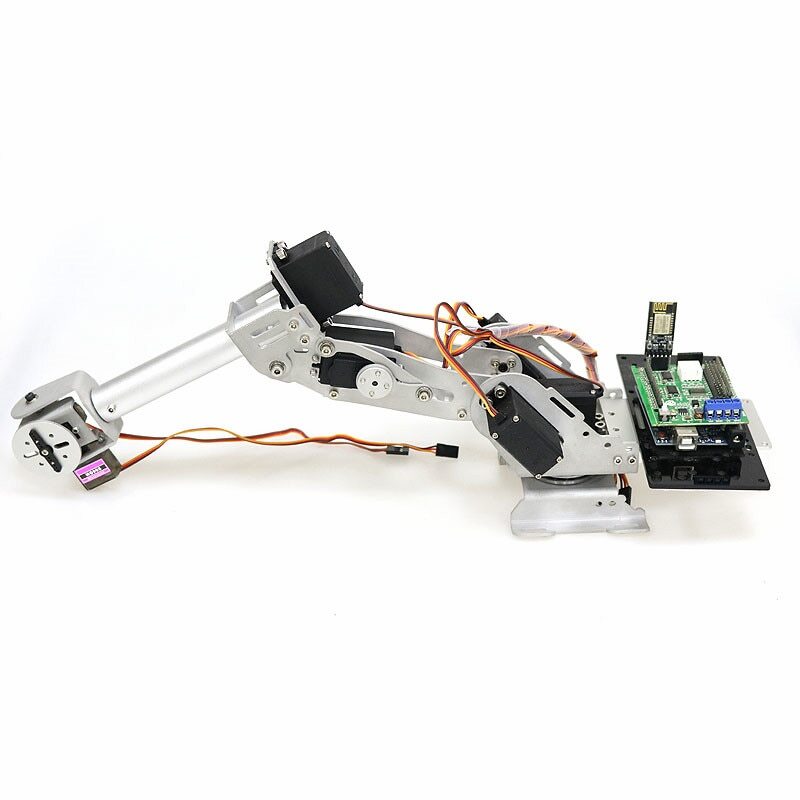 1. Due to computer monitor and the actual shooting brightness and other reasons, there will be
a certain color difference.
The final color please refer to our actual goods. Please know this before you buy it. Thank you !
2. The picture we show is 
100% Real
 Object Photography.
3. The size may have 
2-3cm
 d

iffers due to the maunal measurement.
4. For  the shipping convenience, the product is 
unassembled
.

1. Preparing Time: we need 2-5 working days to prepare your order according to our numerous orders every day.
2. Free Shipping for worldwide if you choose China Post.

Note:
The information of new tracking number for China Post Ordinary Small Packet Plus can not be tracked when it is shipped out of China. Whether it is arrived or not,it will no more tracking information.
Please choose China Post Air Mair if you want a full tracking information.
Tracking information of China Post Ordinary Small Packet Plus can be checked here: www.17track.net.

1. If you are satisfied with our products and services, please leave your positive feedback and 5 stars, and 5 stars for the detailed rating of your order. Once you show us the screenshot of both 5 stars, we will give you $3 DISCOUNT for each order over $50 in your later purchase.
2. If you share our product link on your SNS or Facebook, we will give you $3 DISCOUNT for each order over $50 in your later purchase as well.
3. If you are not satisfied with our products, pls contact us before you leave neutral (3 stars) or negative (1-2 stars) feedback. We guarantee we will 100% slove any problem for you.
4. Please email to us before leaving the negative feedback or opening any dispute on the site. Communication is the best way to solve the problems.