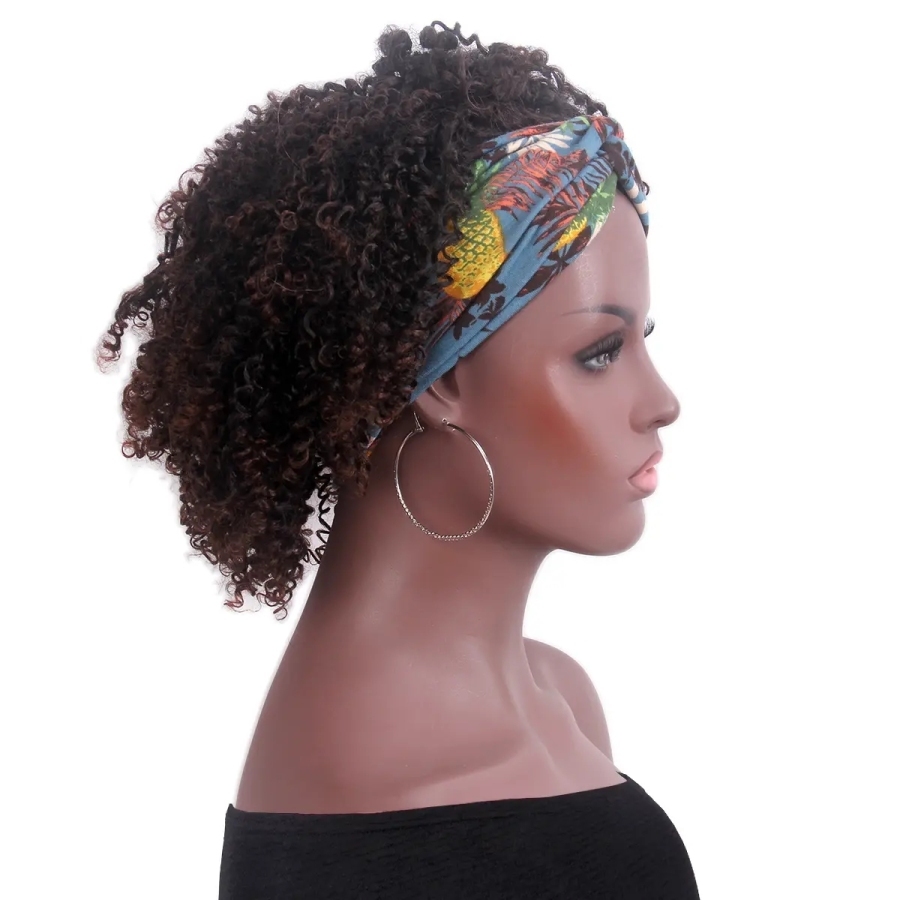 How to wear the headband:
Tuesday, 16 August 2022

0

689

0
How to wear the headband:
Hair band in the past are basically used to fix the hair, but now more is used to decorate, can let a person's overall spirit and temperament can have a better change, next let's see how to wear hair band.
Method ONE: 1. Inlay IRON WIRE HAIR BAND INSIDE, COMB GOOD HAIR 2. Tie A DELICATE BOW IN THE POSITION OF THE TOP OF THE HEAD, MAKE A LITTLE ADJUSTMENT TO BIAS ONE SIDE GOOD
Method 2:1. Pack UP ALL HAIR BUNDLE IN HEAD HIND 2. Bundle HAIR BAND FROM FOREHEAD BACKWARD TO HAIR BRAID LOWER PART, PUT DOWN HAIR BRAID TO MAKE ARRANGE SLIGHTLY HAD BEEN GOOD
Method 3:1. Put a cute half ball braid on the top of your head. 2
Method 4:1. Put ASIDE THE HAIR OF TEMPLES AND BANGS, PACK UP OTHER HAIR TO EAR HIND 2. Will HAIR BAND ALONG THE DIVIDING LINE OF HAIR NATURAL BUNDLE, IT IS OK THAT KNOT IS ADJUSTED IN THE TOP OF the HEAD
Do headbands cause your hairline to move back:
Long-term use of hair bands may have some effect on the hairline, because in the process of long-term use, too much pressure on the scalp, which causes the hairline to move back. Generally speaking, a short time of wearing will not lead to a high hairline, hair loss is mainly due to the influence of their own constitution.
Bald head if need, also can wear a headband, if it is a boy can choose sports headband, if it is a girl can choose wide headband. The headband itself can be used to hold the hair in place, but with more and more styles of headband, the range of use is increasing.
Choice of hair band:
Hair with wide and narrow headbands. There are many styles to choose from, such as silk, silk, cotton and linen, leather, and imported resin. They all have their own characteristics. But the overall style is long and wide, flowing and stylish. There are also some simple headbands, just two narrow pieces of cotton and linen string, with a few small bows at the top of the head as decoration.
Skin color is darker, choose milky white, pink hair band will appear charming; If you have a fair complexion, a brown or blue headband will look elegant. Want to appear gentle and elegant, then hair band and dress take the same color department, for example, if the dress is goose yellow, hair band appropriate with coffee; If the EXPRESSION is enthusiastic and unrestrained, appropriate USES COMPARATIVE color, IF navy blue suit skirt MATCHES BRIGHT RED HAIR band.
Don't change the color of the headband if your outfit is flowery. If the clothing color is relatively simple, simple and elegant, you can choose to compare jumping colors or patterns, of course, it is best to have a response with other accessories, such as belts or bags or shoes.