Brand New Wireless Game Controller 2.4G for PS2 Console Dual Shock Double Vibration Black Remote Gamepad for Sony Playstation 2
0
stars, based on
0
reviews
Price:
$35.74$6.12 / piece
Order Processing Time: This item will be shipped out within 3 working days |
FREE SHIPPING
Color

Bundle 1
Bundle 2
Bundle 3
Bundle 4

Features
【2.4GHz Wireless】This game controller uses mature 2.4GHz wireless transmission technology.Superior automatic connection,remote control 8m no latency.

【High Sensitive Button】High quality pressure sensitive D-Pad, 360° without dead zone joystick, high sensibility and accuracy action button, give you the fastest gaming experience.

【Dual Vibration】Every hit, crash, and explosion is clearly real with a Dual vibration response.

【Ergonomic Design】The wireless PS2 controller is suitable for playing games for a long time which can avoid hand fatigue.

【100% Brand new 】 High quality,third party product,not made by Sony.
Parameter
● Brand : nygacn Nika
● Gamepad model : NJP215B
● Color : Black
● Material: High quality ABS
● Item Weight : 173.5 g
● Item Dimensions :15.7 * 9.3 * 6
● Remote control distance : ≤ 8M;
● Current : Operating current 12 mA ;Vibration current 120 mA ;Standby current 20 μA
● Battery : Requires 2 AAA batteries (not included)
● Function keys: arrow keys +11   a common key +2 rocker
* 4-axis 12 keys designed to meet the needs of game keys (digital mode: 2-axis 10 keys; analog mode: 4-axis 12 keys).Two modes , can be switched at any time, with mode prompt light.
● A receiver, two interfaces.
● Double Shock Dual Vibration Twin Shock
● Compatible:PS2 gaming platform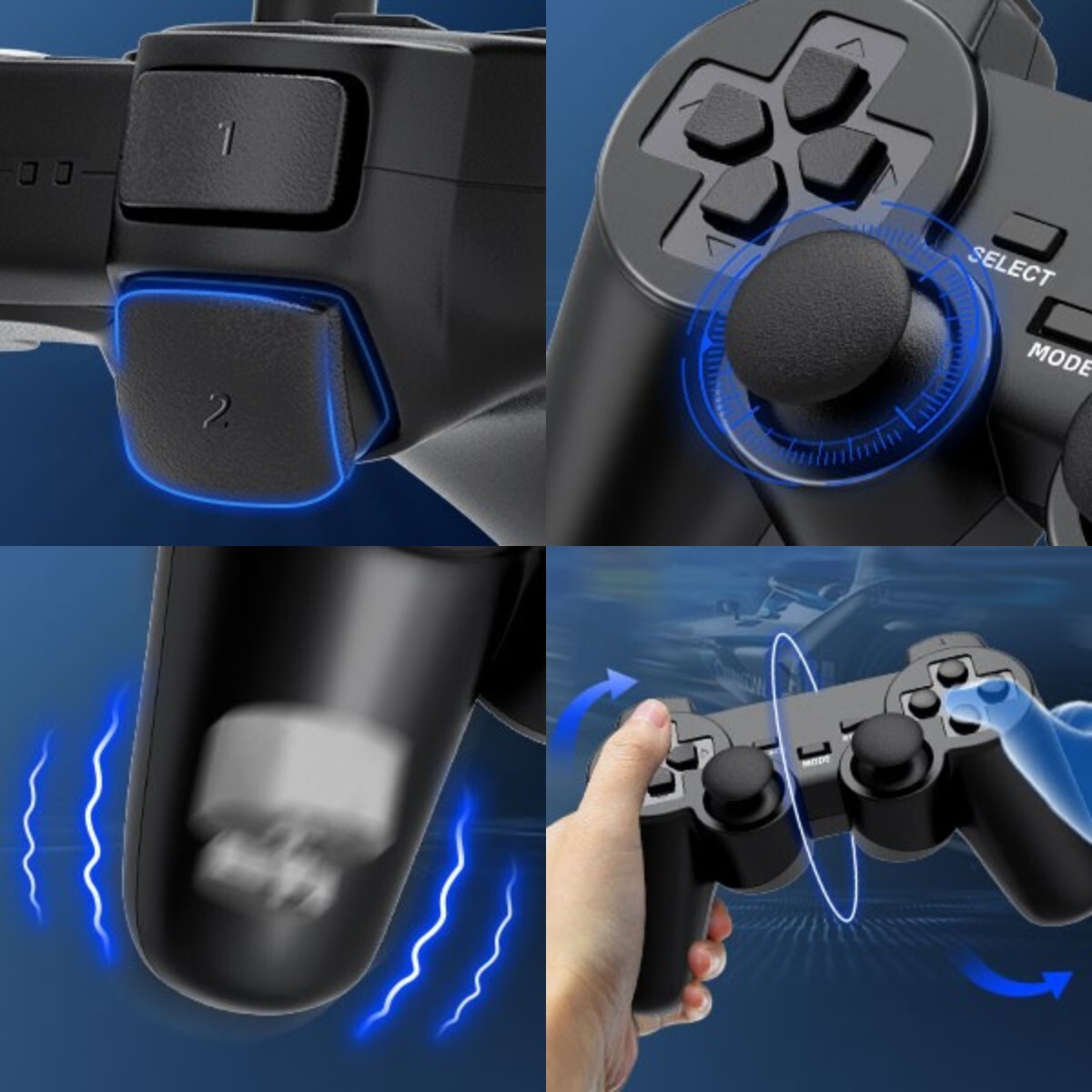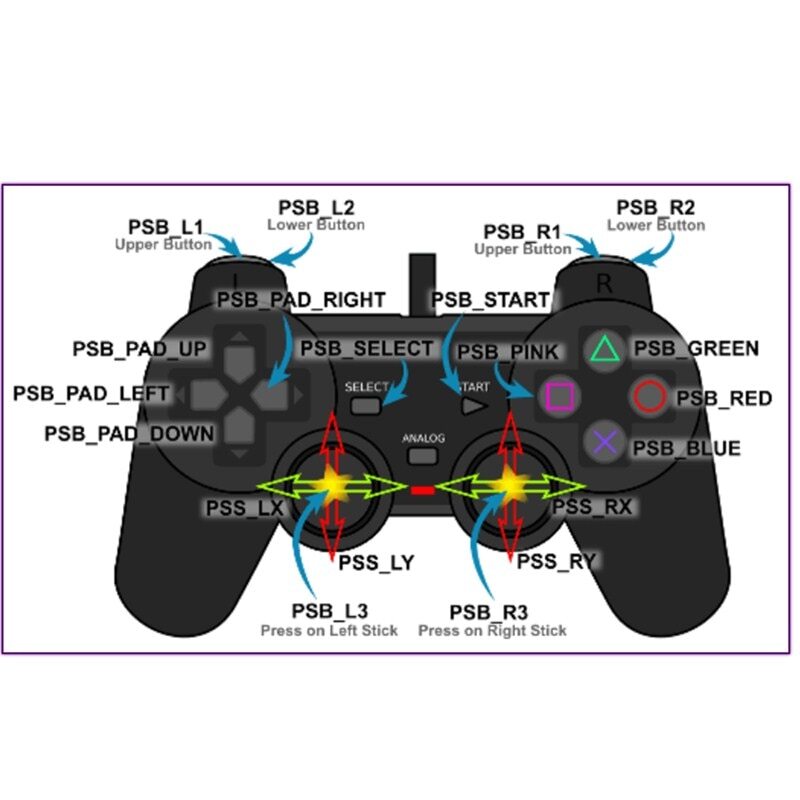 Pin Description:
● Receiver pin description, wireless handle communication requires a total of 6 pins
● ①DI/DAT: Signal flow, from the handle to the host, this signal is an 8-bit serial data that is synchronously transmitted on the falling edge of the clock. The reading of the signal is done during the course of the clock from high to low.
● ②DO/CMD: Signal flow direction, from the host to the handle. This signal is opposite to DI. The signal is an 8-bit serial data that is synchronously transmitted on the falling edge of the clock.
● ④GND: Power ground.
● ⑤VDD: Receiver working power supply, power supply range: 3-5v
● ⑥CS/SEL: Used to provide the handle trigger signal. It is at a low level during communication.
● ⑦CLK: Clock signal, issued by the host to keep the data synchronized.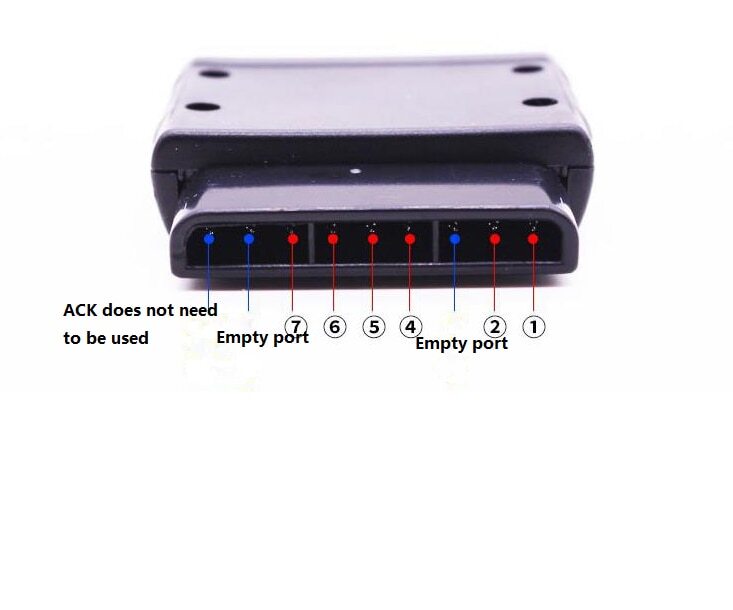 Auto sleep power saving mode
In the case of no pairing , start the power saving mode after 30s;
In the case of being turned on and pairing completed , no button is pressed for 5 minutes ,and then the power saving mode is started .Just press START to activate.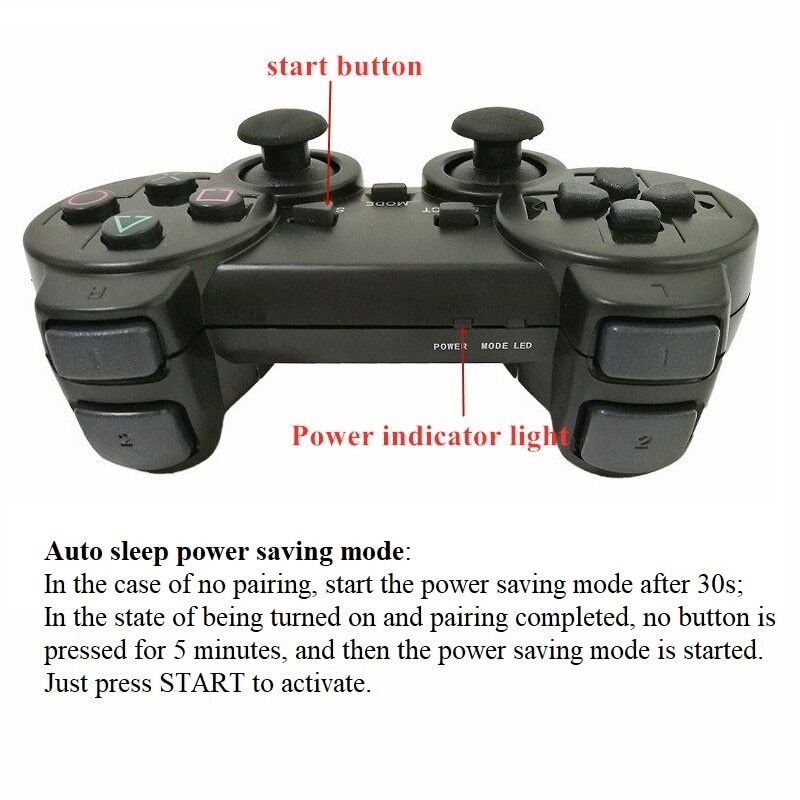 Wiring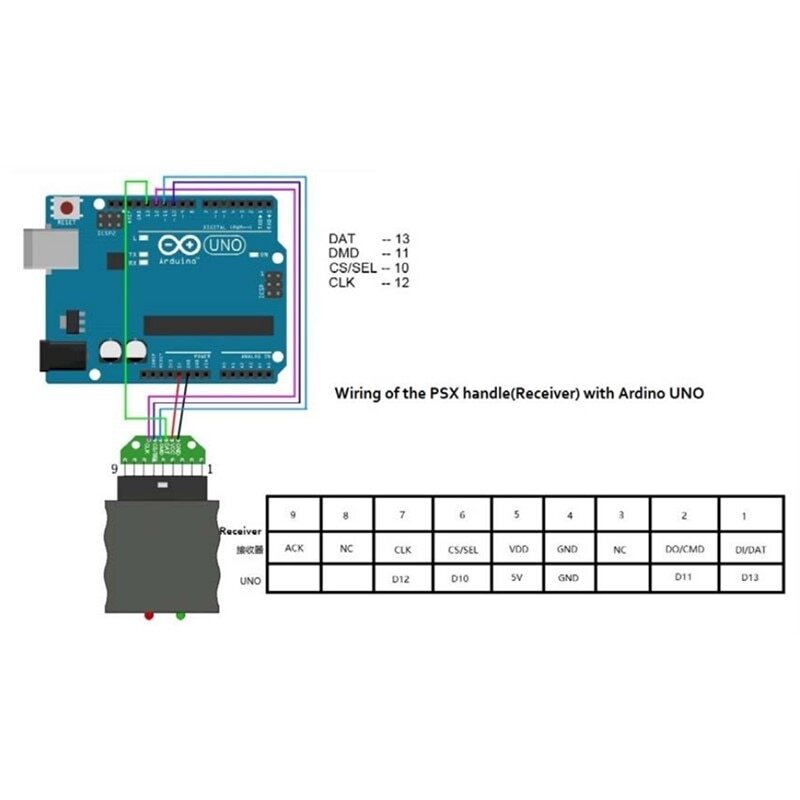 Handle Control Wiring ( wired )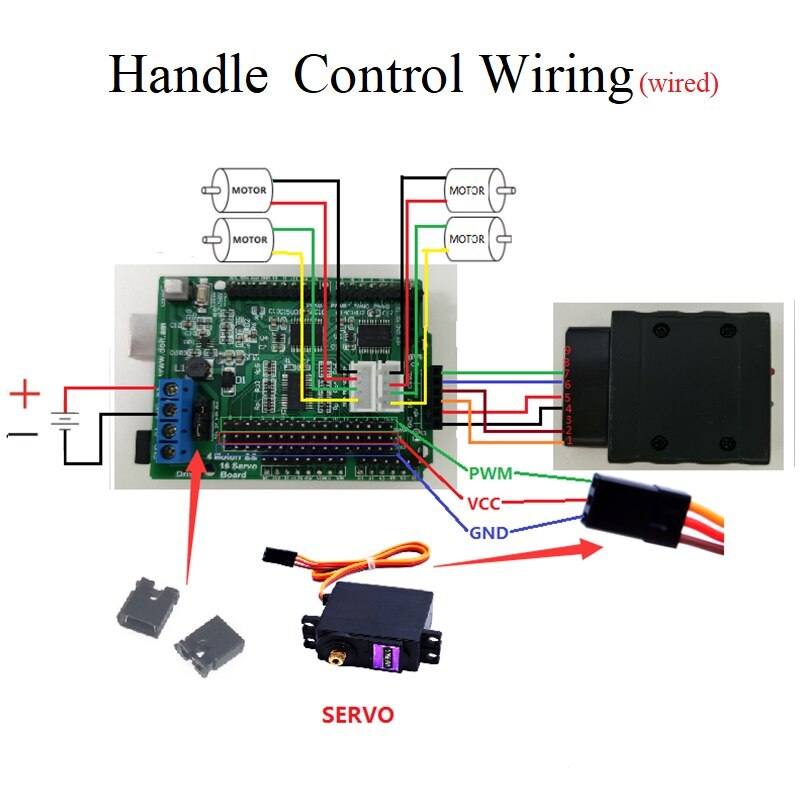 Handle Control Wiring ( wireless )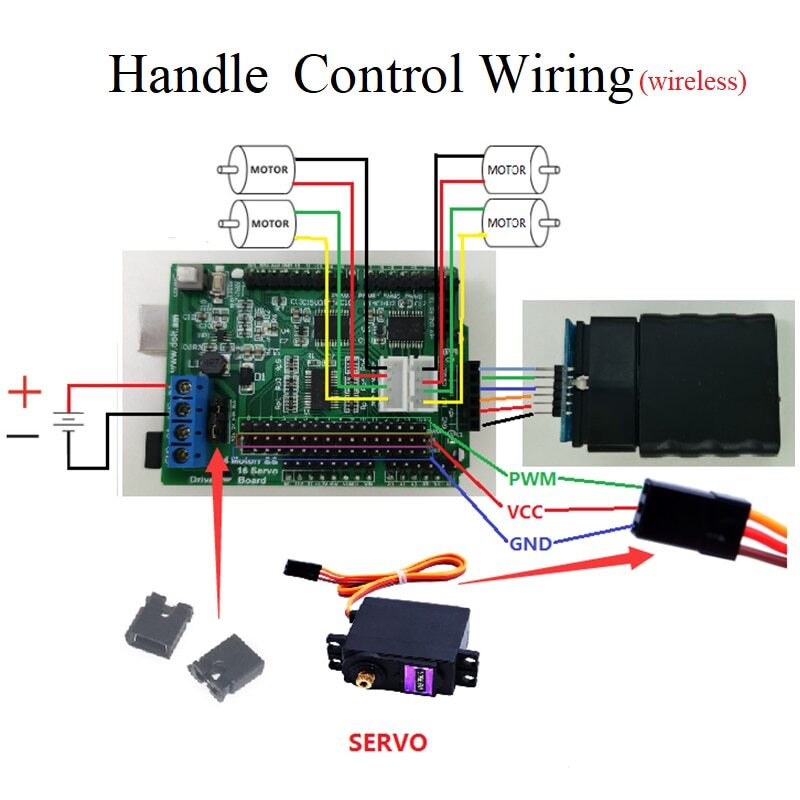 How to use:
● Plug the receiver in the game console handle interface;

● Open the handle of the power switch, hold down the handle for PS2 button, so that the RX light flashes into a light that has been connected successfully.
Bundle 1
Gamepad *1+ Receiver*1 + Dupont Line *1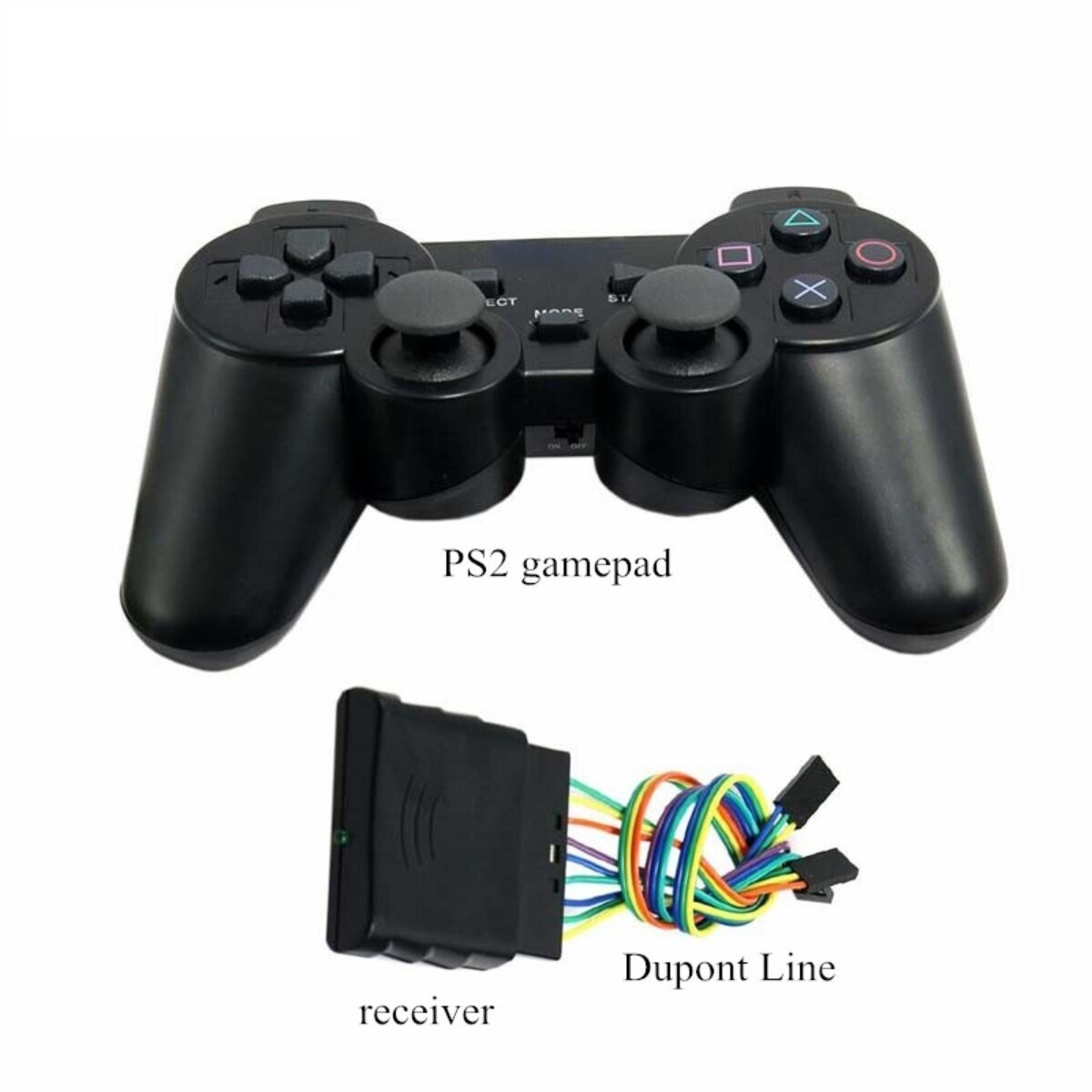 Bundle 2
Receiver*1 + Adapter board *1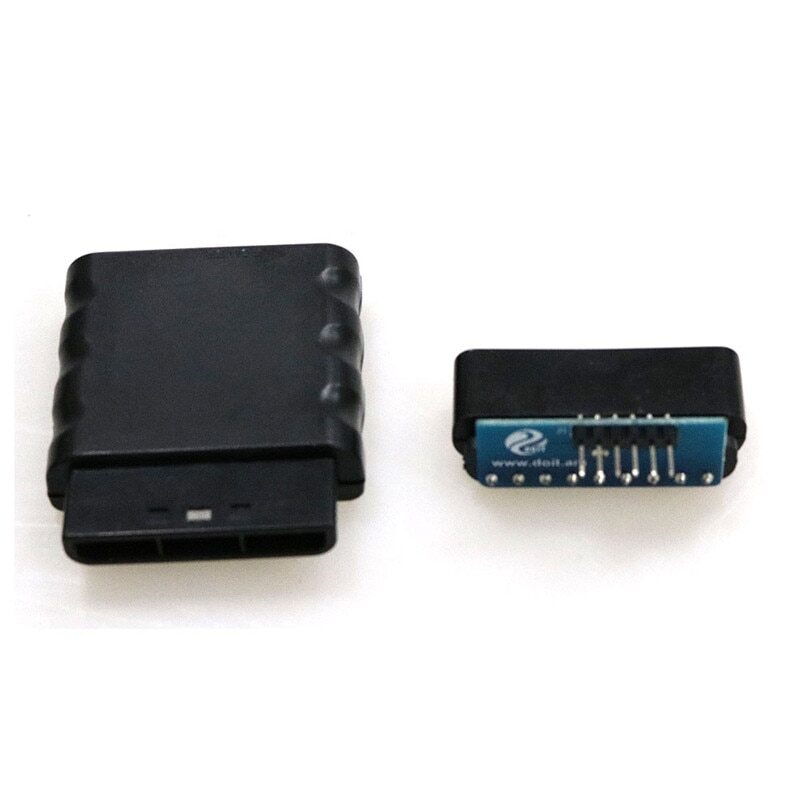 Bundle 3
Gamepad *1+ Receiver*1 + Adapter board *1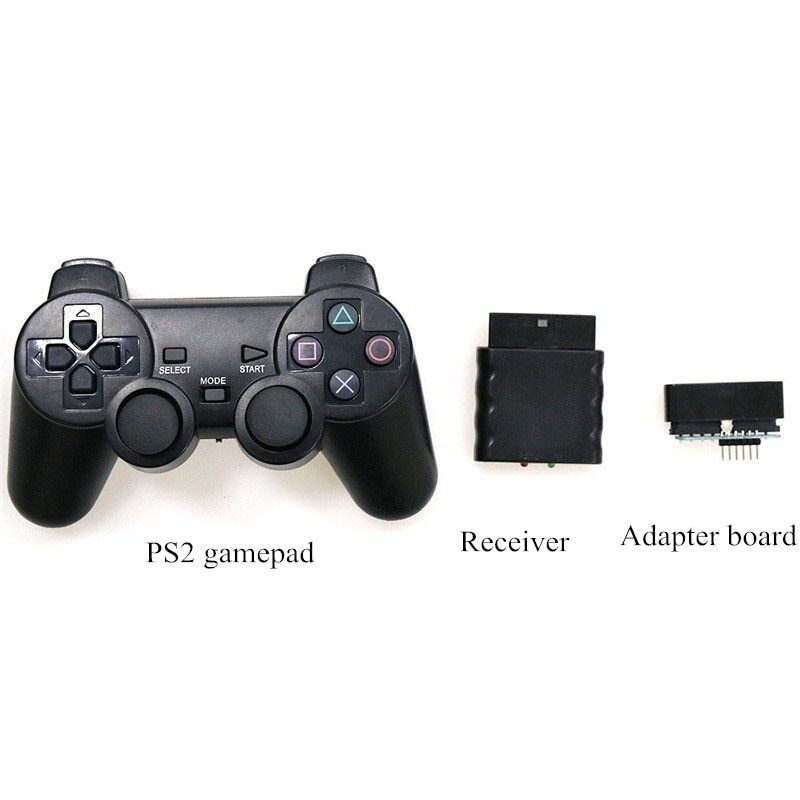 Bundle 4
Receiver*1 + Dupont Line *1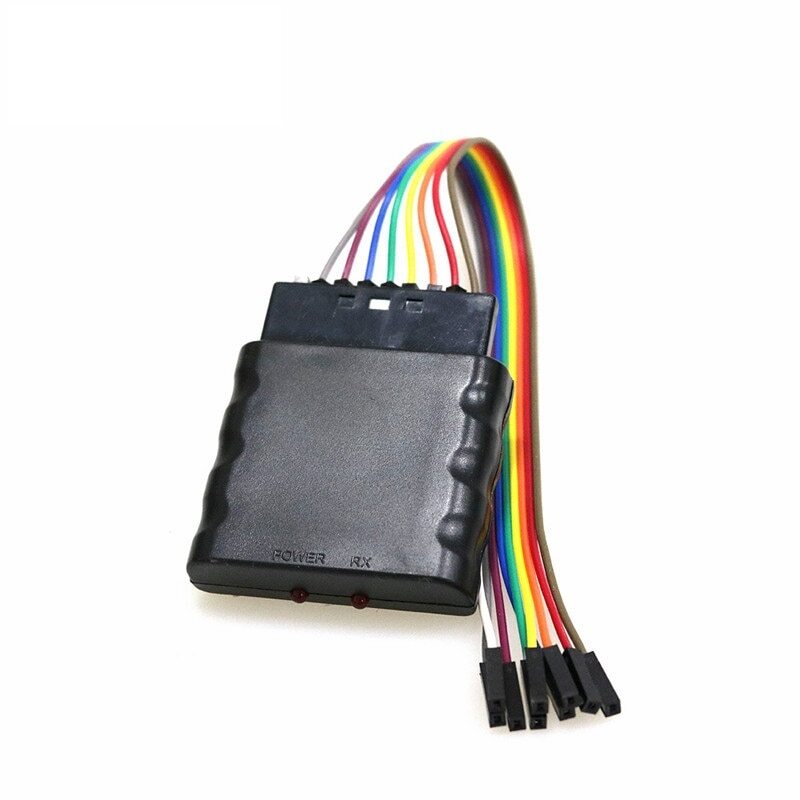 Application
Wireless controlled robot tank