CozyLife HomeKit 10A Switch Module For 110V 220V Home Circuit WiFi APP Smart Timer Breaker Support Voice Control Via Alexa Siri
0
stars, based on
0
reviews
Price:
AU$38.09AU$9.21 / piece
Order Processing Time: This item will be shipped out within 3 working days |
FREE SHIPPING
Bundle

Support HomeKit
Without HomeKit
Color
Item specifics
Certification:
CE,FCC,RoHS
Model Number:
10A HomeKit Smart Switch
Rated Voltage:
AC85-240V 50/60 Hz,110V,220V
Wireless connections:
WiFi IEEE 802.11 b/g/n 2.4GHz
Smartphone System:
Android ; IOS
APP Name:
Apple Home APP; CozyLife APP
Voice control:
Apple Siri / amazon alexa echo / Google home Assistant / SmartThings / Yandex Alice / Home Assistant
Smart Device Features:
APP remote control, voice control, timing function, etc.
Product Name:
WiFi Smart Home Gadgets
Item Name:
220V Circuit Breaker
Product number:
Wireless Lamp Switch
Item number:
110V Electric Switch
product properties:
Timer on off switch
Technical Specifications :
Product Name : 10A Wi-Fi Switch
Size : 88*39*23mm
Rated Current : 10A
Rated Voltage : AC85-240V 50/60 Hz,110V,220V
Rated Power : 2200W
Recommended Power (Safety) : 2000W
Communication protocol : WiFi 2.4G
Features:
【Hands-free Voice Control 】Works with Alexa ,Google Assistant and Apple Siri to manage your devices through Voice control.Users can control the device with the voice commands.

【APP Remote Control 】CozyLife APP enables you to control all CozyLife Smart devices anywhere with one tap via iOS & Android smart phone, no distance and time limitation. You can also track the devices real-time status anytime ; Package Option "Support HomeKit", also supports "Apple Home" APP, please choose one of the two APPs to add connected devices.

【Schedule Automatic Control 】By presetting timers or schedules on App, home appliances can be automatically turned on/off at a specific time. Automate your home appliances via 3 timing types: scheduled timing, countdown timing and loop timing.

【Widely Use】CozyLife smart switch is widely applicable and can be applied to 95% household appliances and lamps.Rated Current:10A(Max)

【After-sales service】1 Year warranty;US$0 Free Return: Users in some countries enjoy a free return service, and the time limit is to submit a return for a refund within 15 days after receipt.
Package list:
Smart Switch*1
User Manual*1
Control From Anywhere
Apple Home APP :
Please note that HomeKit remote control requires iPad or HomePod etc. Please check Apple HomeKit website to learn more.

CozyLife APP :
No hub required ; Free for users, easy control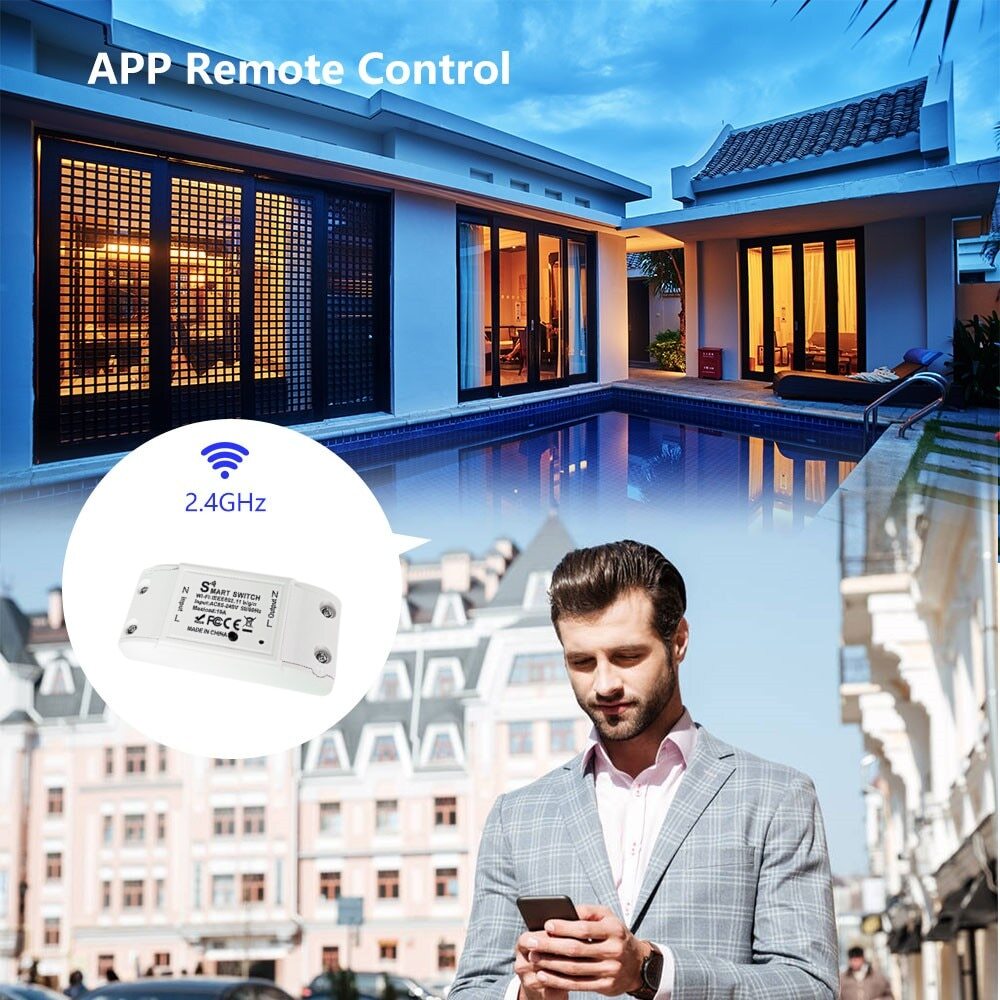 Voice Control
Compatible with the following platforms:
Apple Siri / amazon alexa echo / Google home Assistant / SmartThings / Yandex Alice / Home Assistant.
Users can control the device with the voice commands.

Enjoy the hands-free convenience of controlling any home electronic appliances. Made for everyone, perfect for elderly, disabled, or for hard-to-reach plugs

*Note:Package option "Without HomeKit" does not support Apple Siri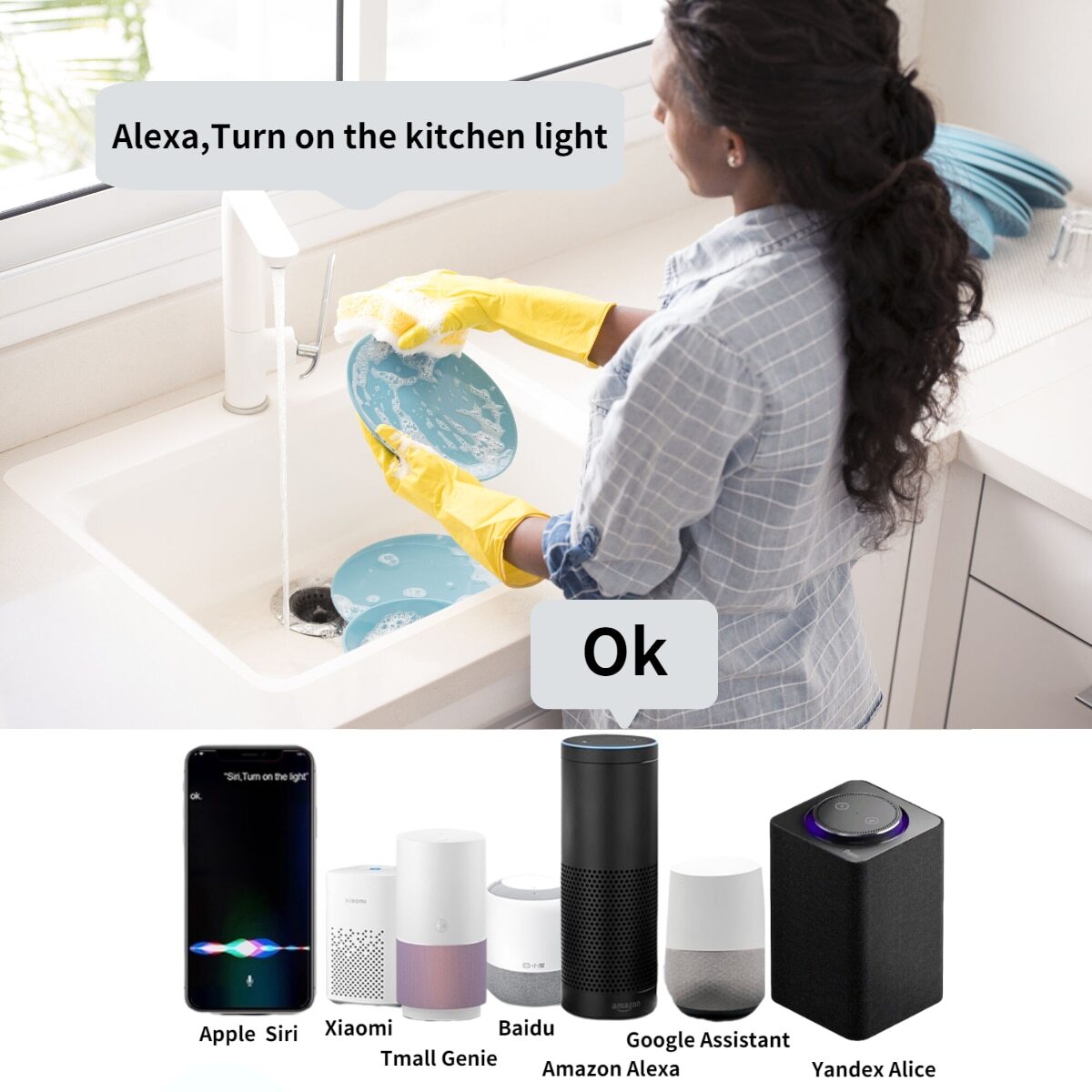 Timer & Schedule
You may forget to turn off the light after leaving home. Don't worry, this smart switch can do this for you, anywhere and anytime.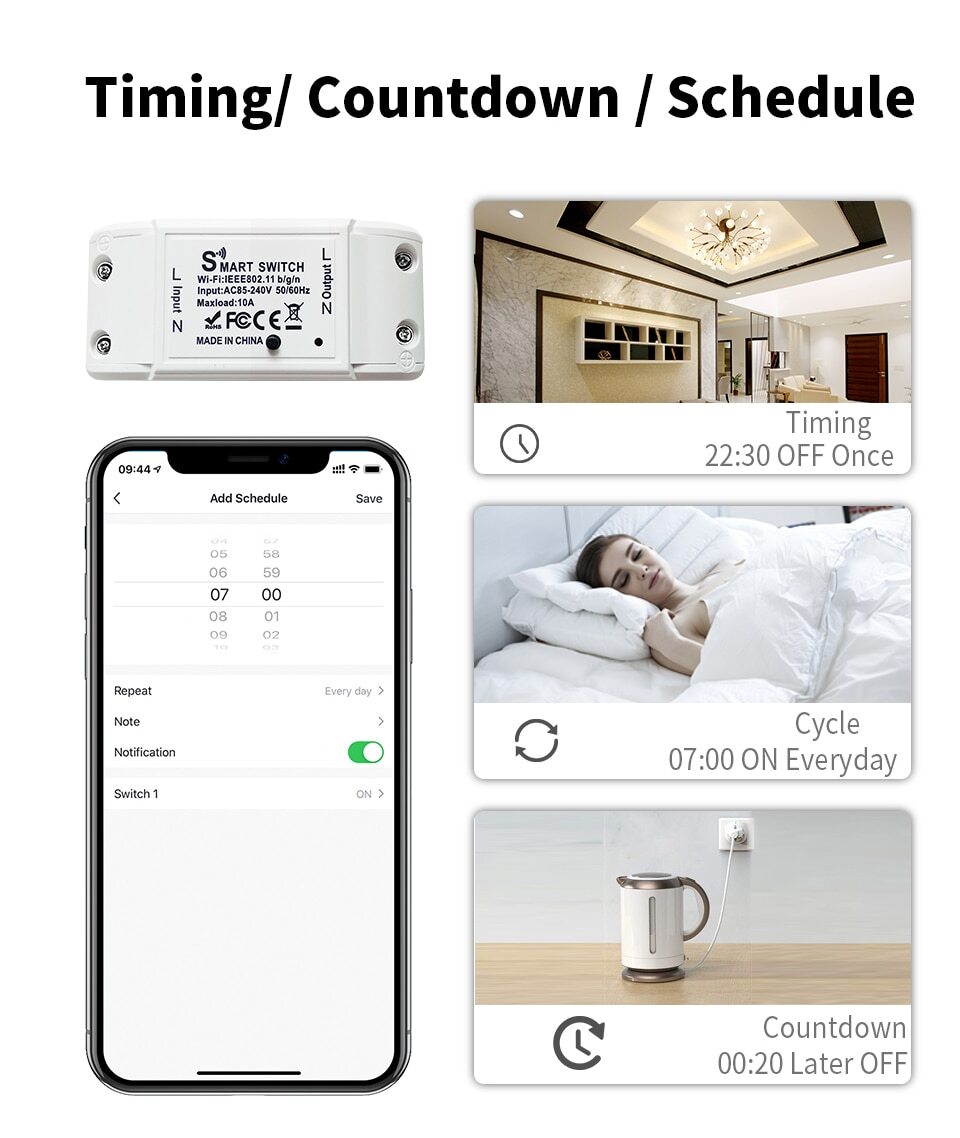 Set Power-On State
You can set the power-on state to: ON /OFF / Remember last state. When the device is powered back on, the switch status of the device will be determined by the power-on state you set.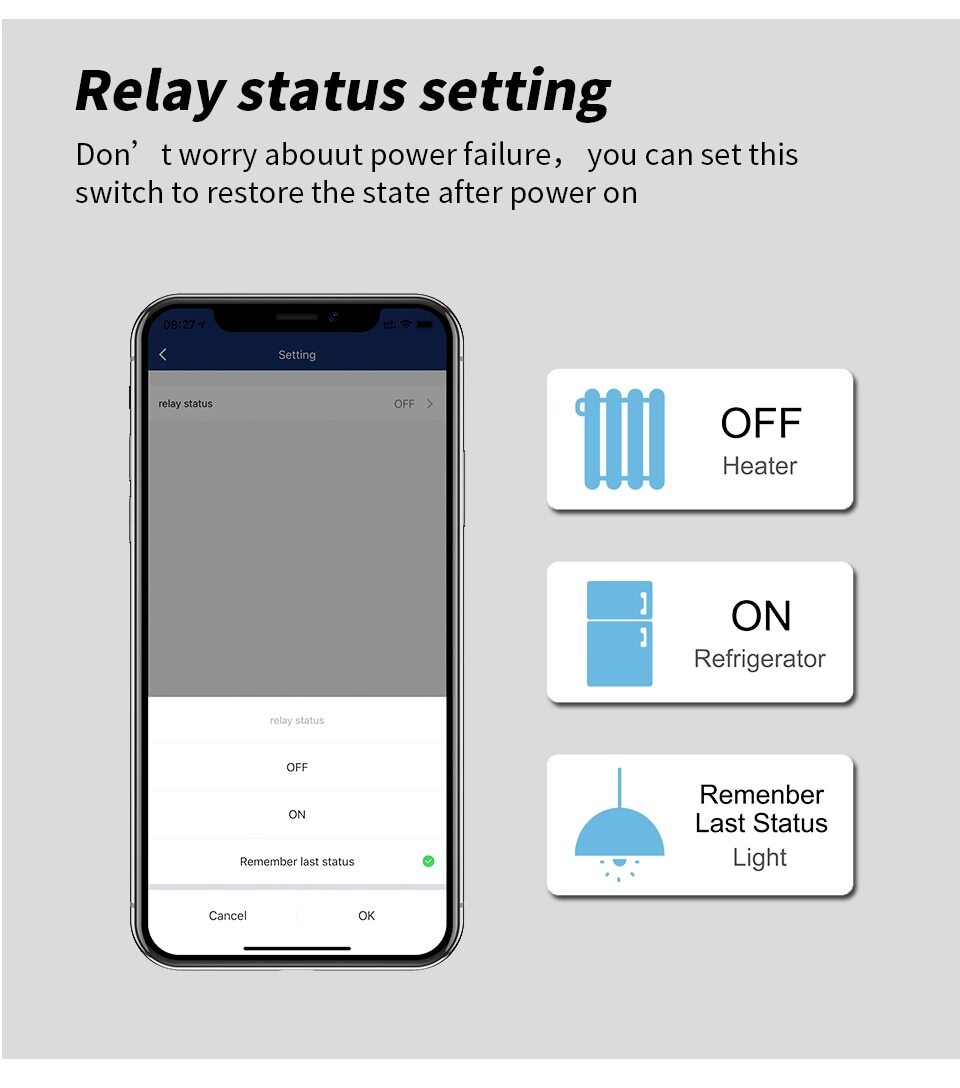 Share Control
A device can be shared with multiple people and there is only one administrator account. Control your smart home with family/friends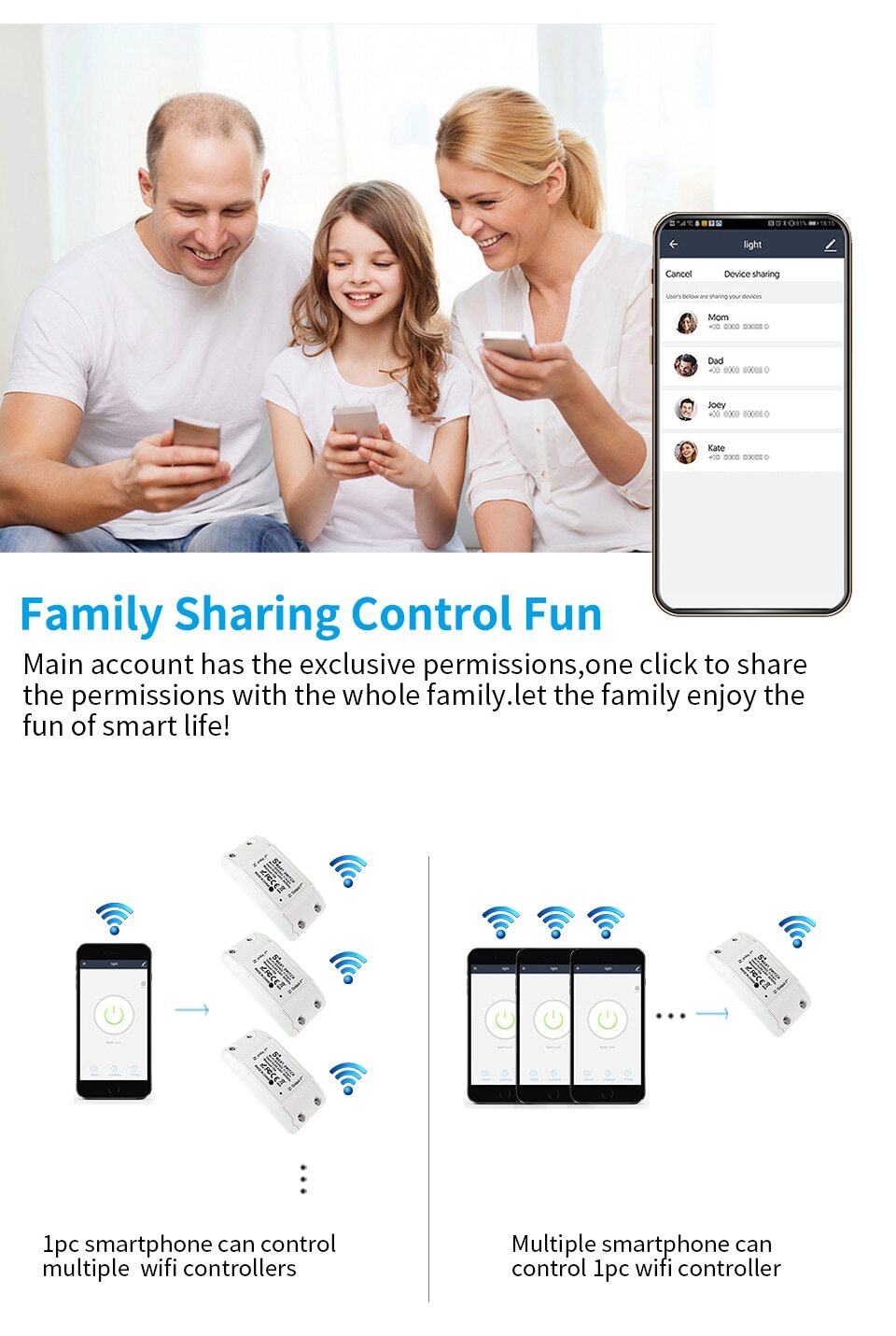 Installation Precautions
1.Before installation, cut off the power
2.Live wire goes into L, neutral line goes into N .
If you have no wiring experience, please seek technical help from a professional electrician

*The router must be 2.4GHz (5.0 GHz WiFi is not supported), but there is no limitation for smart phone network (2G/3G/4G/WiFi network is ok)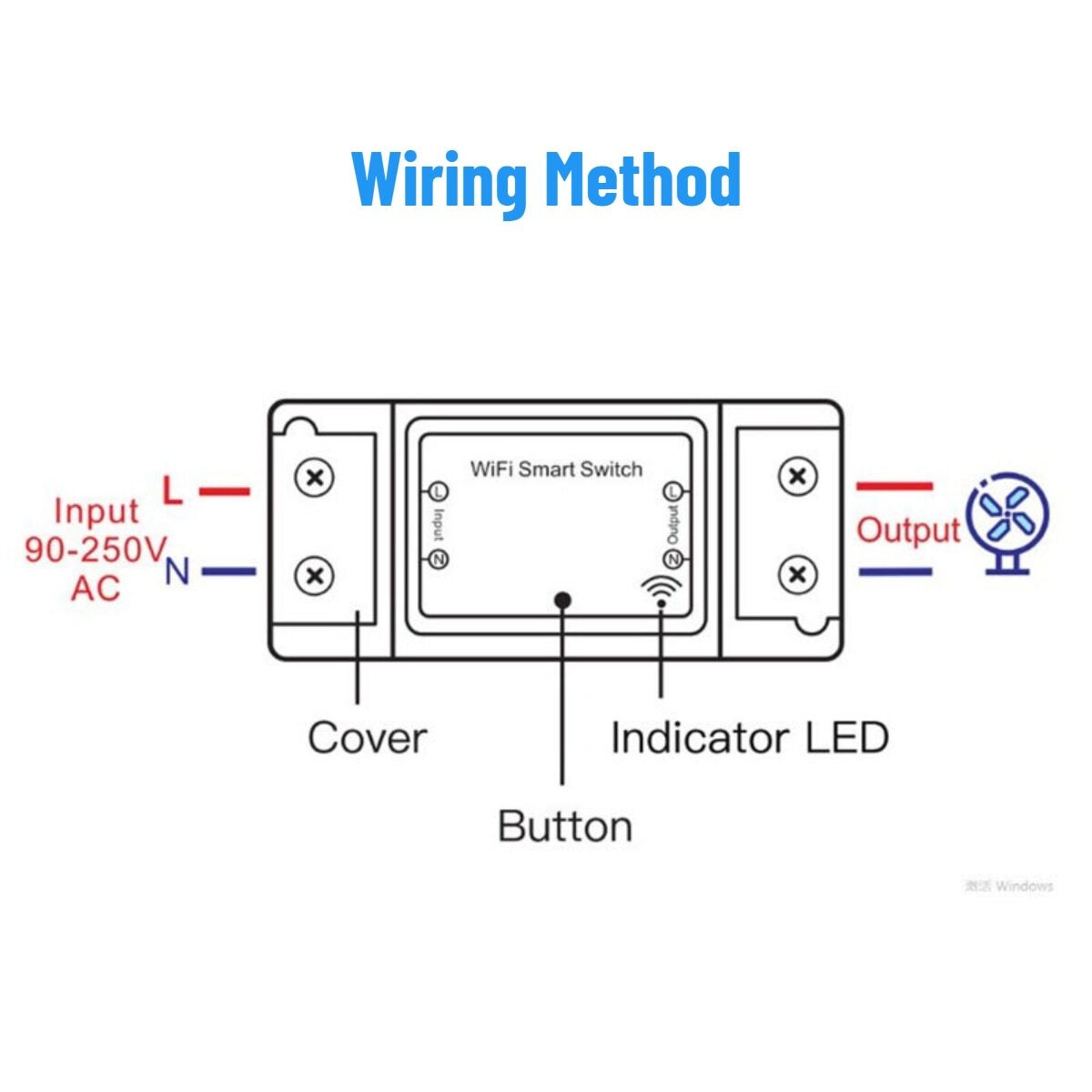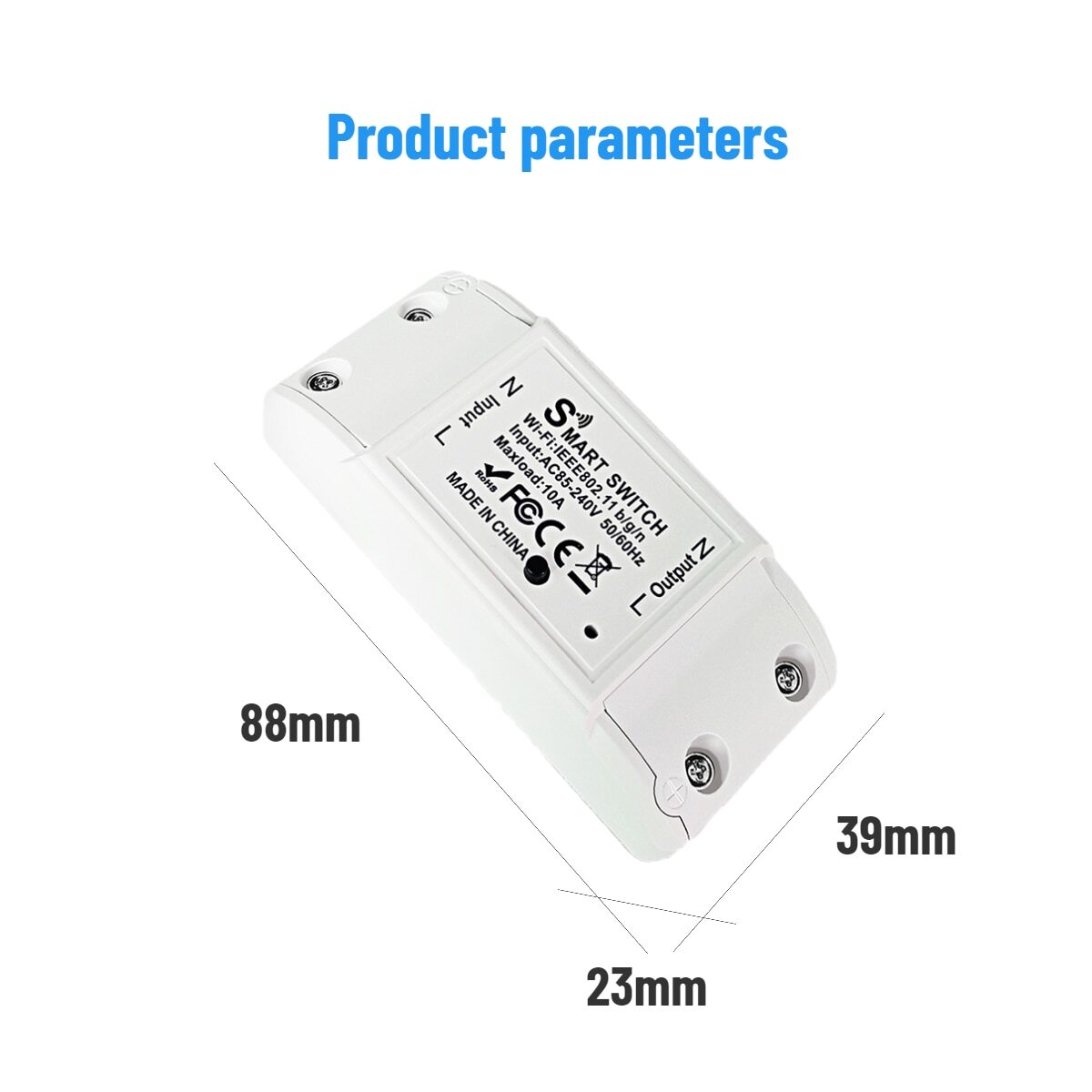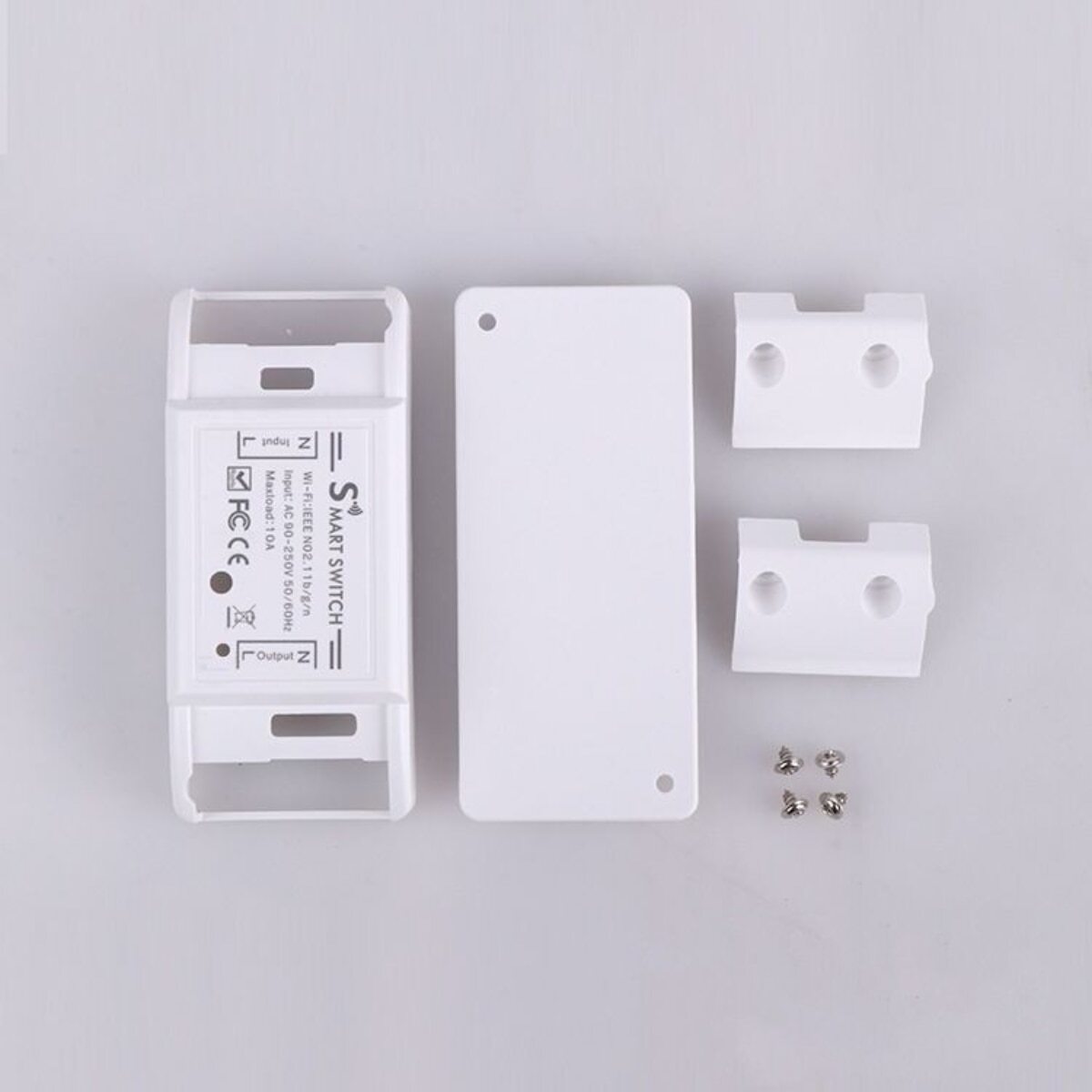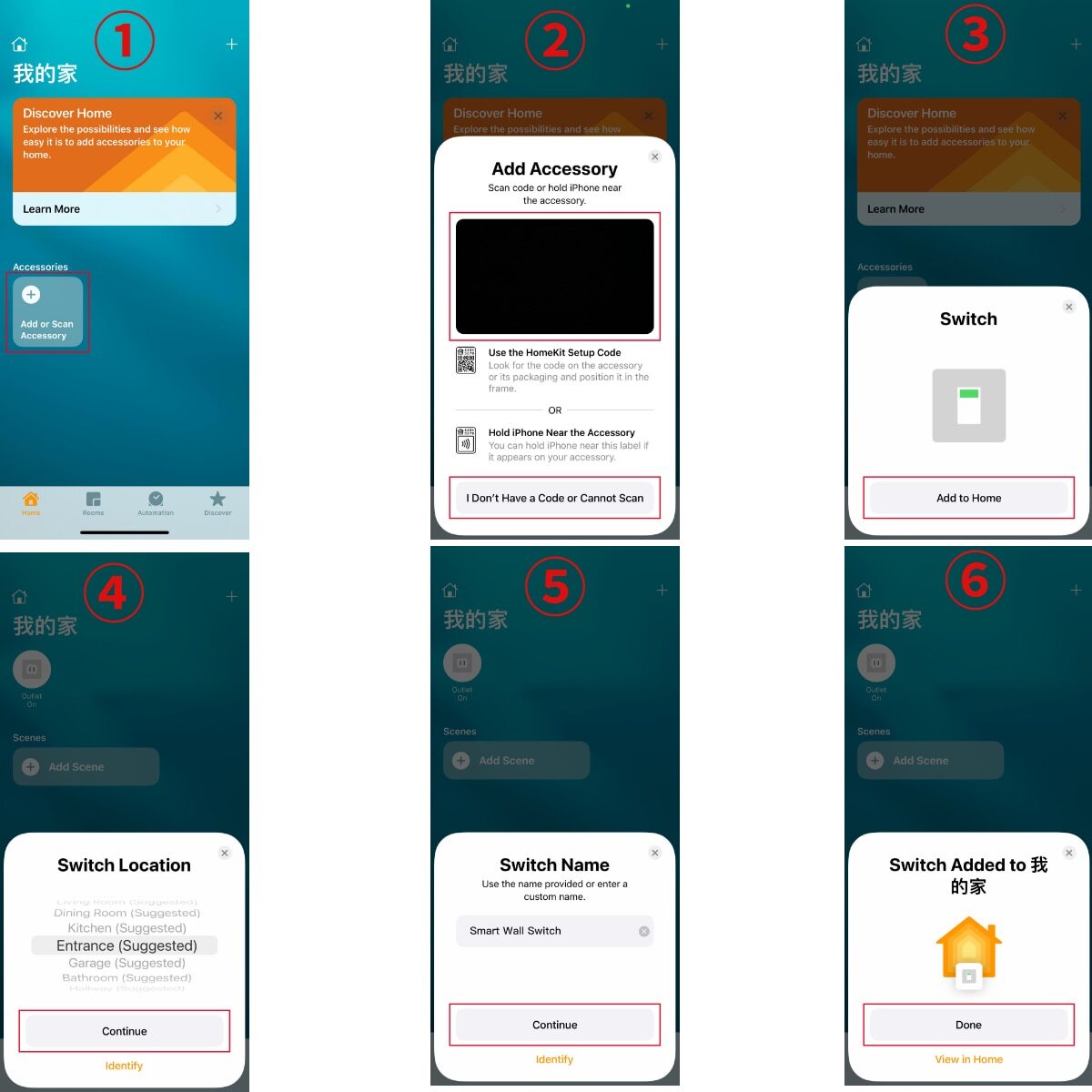 Works with Apple Home APP
To add an accessory to the Home app, use your iPhone, iPad, or iPod touch. Before you set up your accessory, check these things:
●Make sure that it's powered on and nearby.
●Make sure the iPhone, iPad, or iPod touch has WiFi on and 2.4G routing is connected.

Step 1: Open the Home app and tap Add Accessory
Step 2: Use the camera on your iPhone, iPad, or iPod touch to scan the QR code shown in the figure below, or click "I Don't Have a Code or Cannot Scan " to enter the 8-digit code below the QR code.
Step 3: When your accessory appears, tap it. If asked to Add Accessory to Network, tap Allow.
Step 4: Name your accessory and assign it to a room to help you identify it in the Home app and control it with Siri.
Step 5: Tap Next, then tap Done.