ESP-02S TYWE2S Serial Wi-Fi Module Golden Finger Package ESP8285 Wireless Transparent Transmission Compatible With ESP8266
0
stars, based on
0
reviews
Price:
$55.06$5.03 / piece
Order Processing Time: This item will be shipped out within 3 working days |
FREE SHIPPING
Color

1 pc
6 pcs
7 pcs
2 pcs
3 pcs
4 pcs
5 pcs
8 pcs
9 pcs
10 pcs
●Data Download Address
www.bl602.fun
●Product Introduction
TYWE2S (ESP-02S) is a low-cost, small-size WiFi module, the module is packaged with gold fingers, which is convenient for plug-in welding products. The module chip is ESP8285, its built-in memory is 16Mbit, and it has FCC/CE/SRRC and other certifications. ESP8285 uses built-in flash, which has better antistatic performance than ESP8266.
●Application Range
Smart home, industrial Internet of things, transparent market.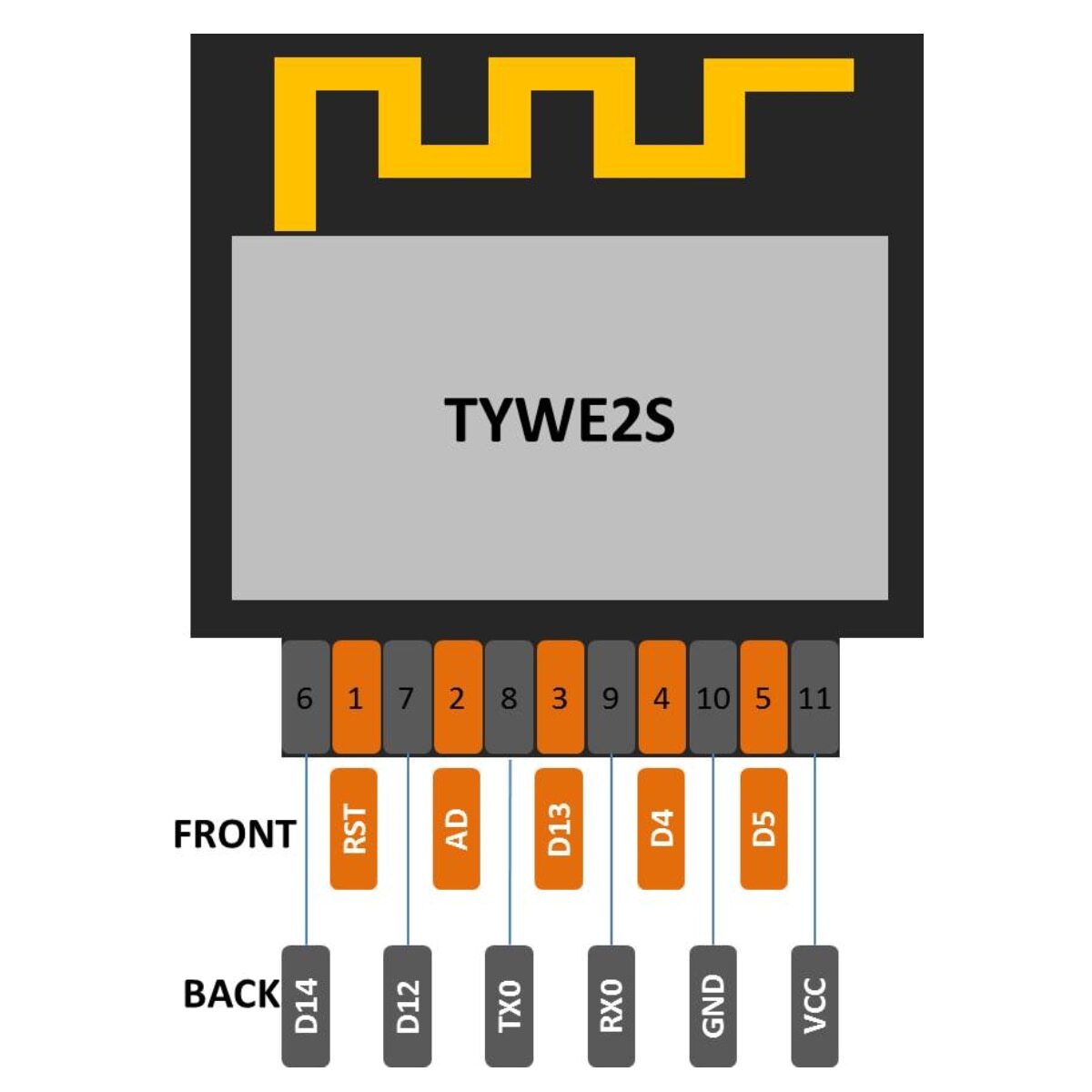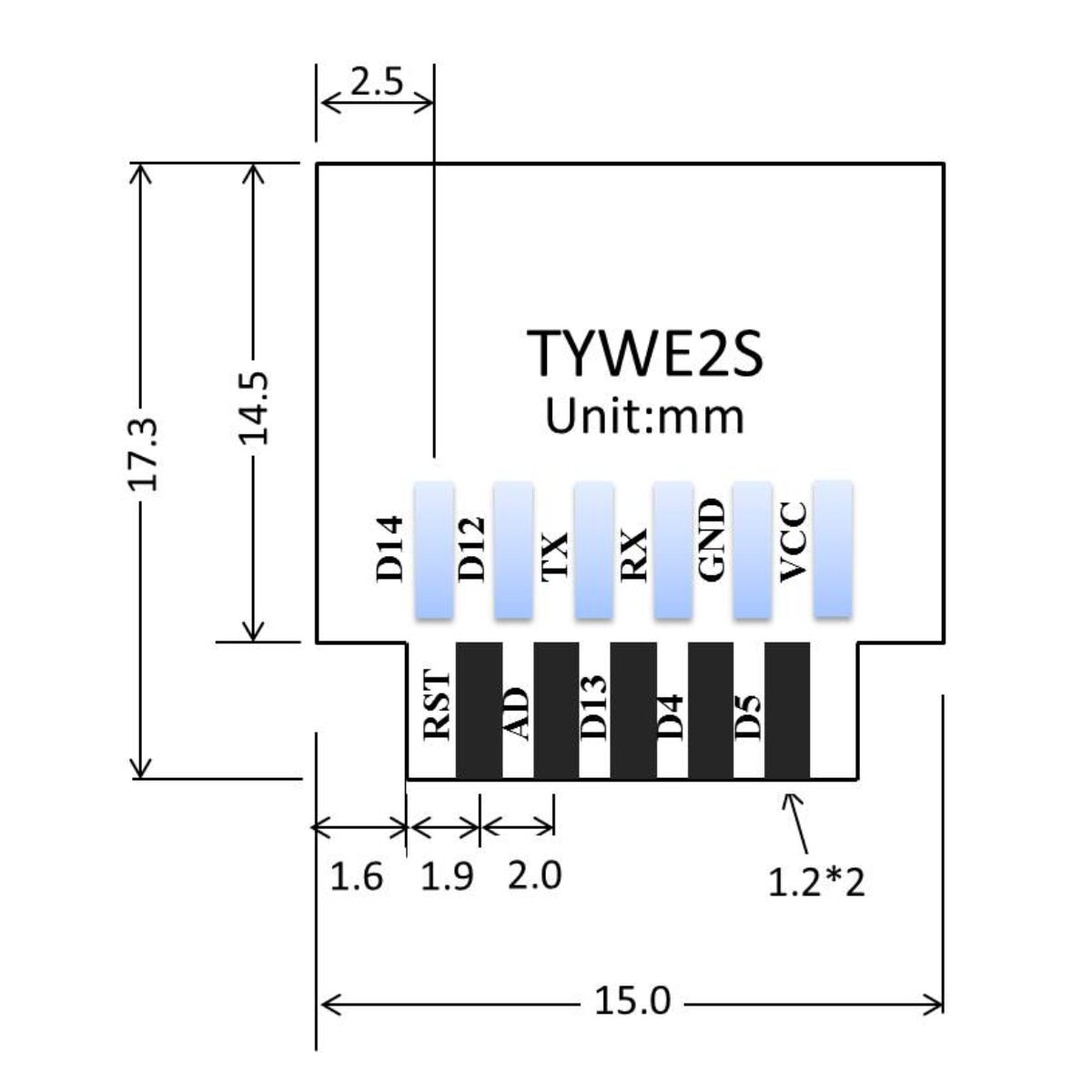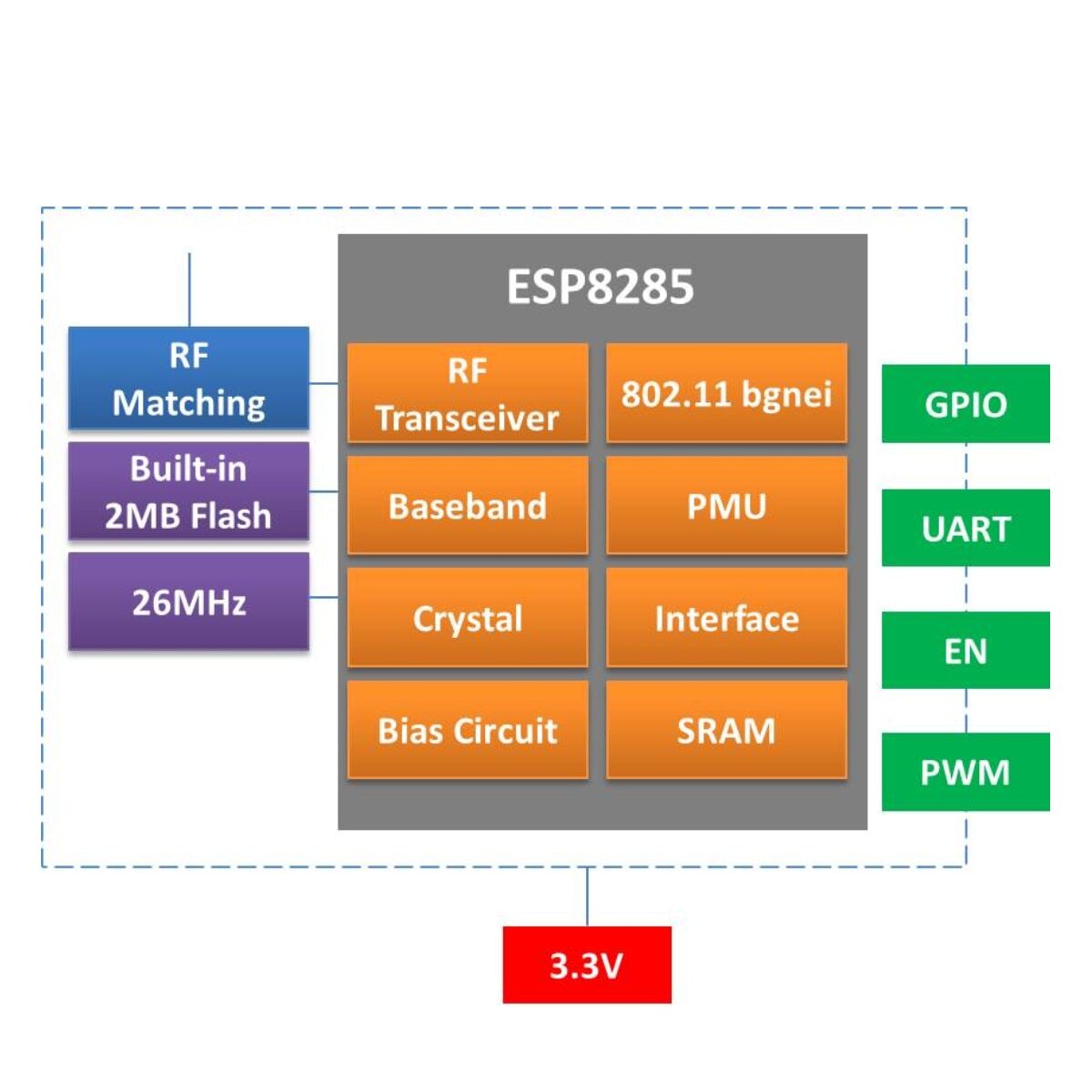 ●Technical specifications
A. Pin definition diagram

B. Module package drawing

C. Application schematic

D. How to program: GPIO0 can be programmed as long as the low level is grounded. After programming, cancel the grounding, otherwise it will not work.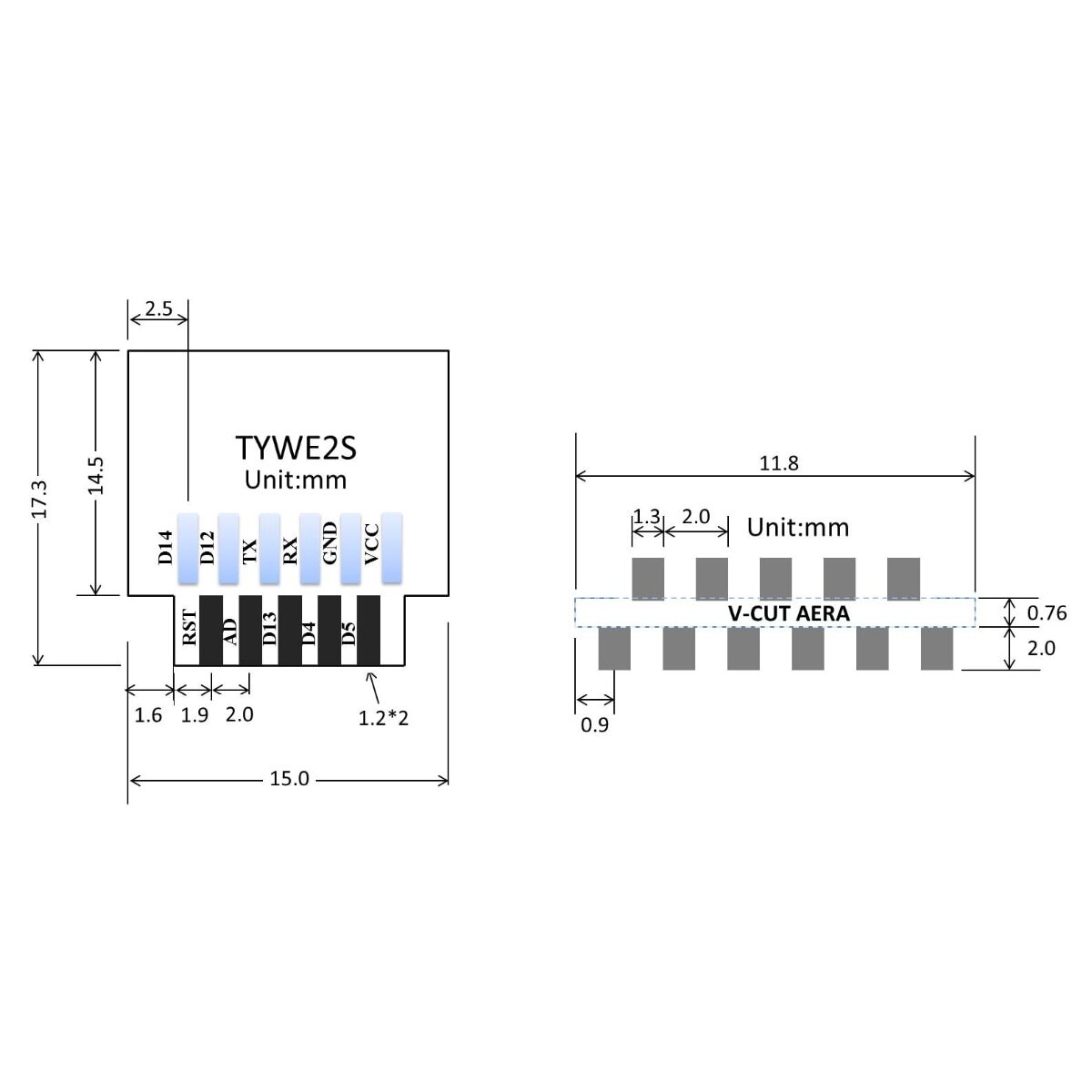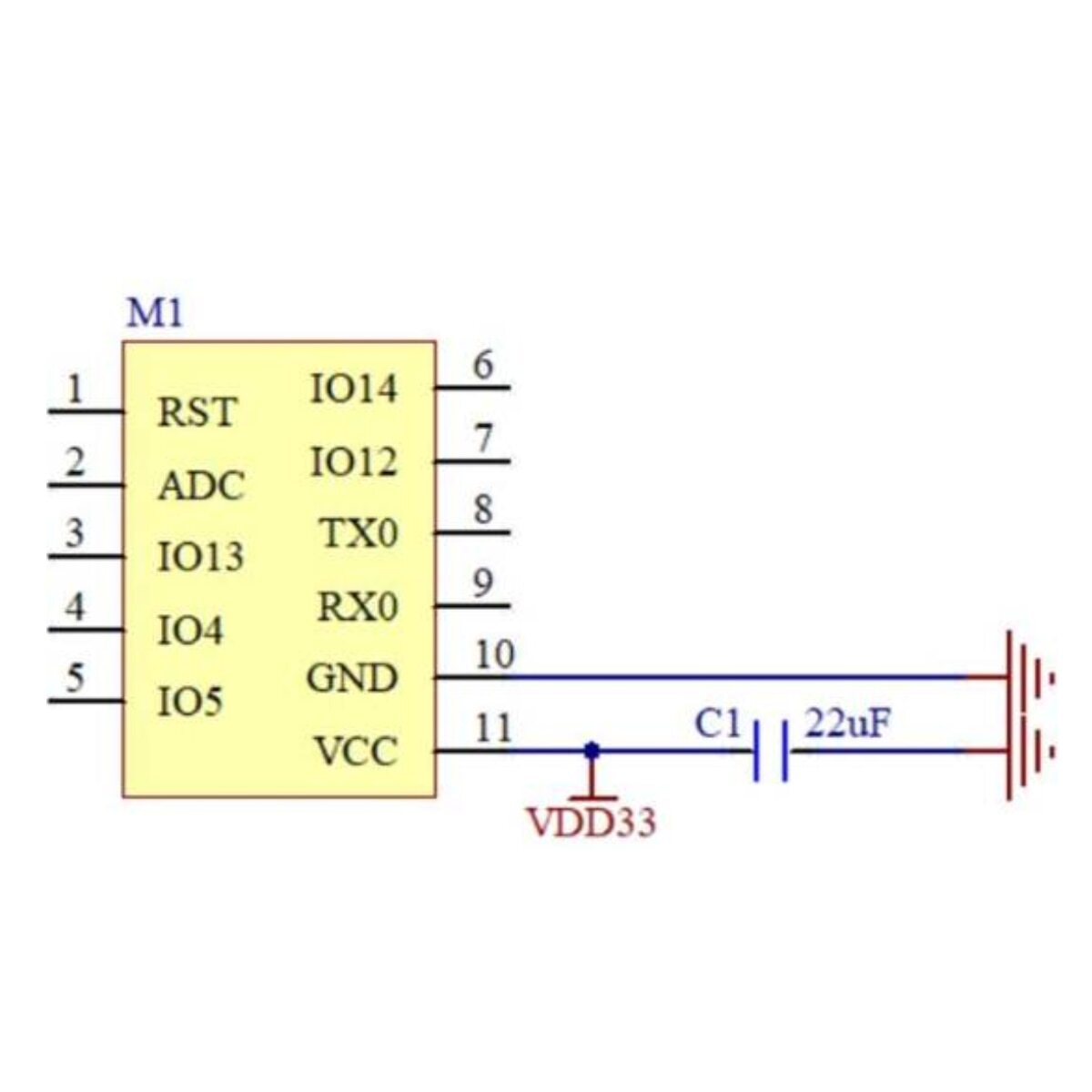 ●Notices
1. The maximum instantaneous current of ESP8285 radio frequency can reach 400~500mA, so the minimum power supply requirement is 500mA. LDOs such as XC6206 and 7533 cannot be used;

2. ESP8285's anti-static ability is slightly weaker. Pay attention to electrostatic protection in the dry season in winter;

3. Based on the 500mA power supply requirement, it is recommended that the wiring between the power supply and the ground is not less than 30mil. If the power line has vias, it is recommended to make 2~3 to prevent PCB production deviation;

4. For better RF performance, please refer to the module placement method in the manual. If the product has certification requirements, it is recommended that there is no parallel wiring near the PCB antenna, and the download interface should be reserved far from the antenna pad;

5. It is recommended to erase the module before downloading the program, otherwise there may be some failure to start;

6. If the module fails to start normally and keeps restarting, it is recommended to check the power supply line, including power supply material parameters, power trace width, vias on the power trace, diodes connected in series to the power supply, etc.;