HomeKit WiFi Smart Ceiling Light 24W Ultra-thin LED Lamp RGBCW Dimmable Works With Alexa Google Alice For Bedroom Living Room
0
stars, based on
0
reviews
Price:
$97.29$39.89 / piece
Order Processing Time: This item will be shipped out within 3 working days |
FREE SHIPPING
Bundle

1PC-White shell
Color
Item specifics
Certification:
CE,FCC,RoHS
Shell color:
White; Black
Style:
Modern Minimalist; Nordic
Average service life:
50000(h)
Applicable places:
Home,Room,Kitchen,Bedroom,Live Room,Living Room,Balcony,Kids Room
Type of light source:
LED Lights
Color temperature:
2700~6500K
Color rendering index:
Ra90
Wireless connections:
Wi-Fi 2.4GHz
Smartphone System:
Android ; IOS
APP Name:
Apple Home ; CozyLife
HomeKit RGBCW Dimmable Ceiling Light LED Flush Mount, 12.6inch 24W ,Compatible with Alexa & Google Home & Apple Siri & WiFi App Control,Super Slim Smart Lamp Fixture with RF2.4G Remote, Modern Round Lights for Bedroom | Bathroom | Living Room | Dining Room
Feature:
● 【Support Apple HomeKit】 Adding this product to Apple Home enables scene linkage with other HomeKit smart home products; for example, Linked with HomeKit smart door lock, the light will automatically turn on when the door is opened.

● 【Support 4 control methods】: APP + Voice + Remote + Wall Panel switch.
Support 4 control methods, applicable to a wider range of people. Even children and the elderly don't know how to use the smart mode to control the product, they can control the lights on and off through the RF Remote or Wall Switch.

● 【16 Million Light Colors】RGBCW Color, brightness, color temperature adjustable. A variety of atmospheres, one light is enough.

● 【Ultra-thin and easy to install】Ultra-thin frame 1.57inch, which is fashionable and versatile, and can easily match more home styles. This model adopts the snap-on installation method. After fixing the base with two screws, you only need to insert the light into the snap of the base to complete the installation, which is convenient and efficient.

●【 Five Star Service】To ensure that when you receive the product, it is in good condition, we protect it with foam in the box. We have opened the" Free Return"Service , but there are country and return time restrictions, please consult the platform customer service for specific rules.
Basic Parameters:
Name:24W round ultra-thin bedroom lamp
Shape: Round
Shell Color: White/Black
Size: Φ32cm(12.60inch) X 2cm ( 0.79inch)
Material: Acrylic , PMMA
Light source: LED
Voltage: AC85~265V
Power: 24W
*Brightness (Luminous Flux): 1920 lumens
*Light color: RGBCW
Kind of color: 16 million colors
Color temperature: 2700K-6500K
Applicable area: 15-20㎡ Living room, Bedroom, Study, Hallway
*Color rendering index: Ra90
Beam angle: 160°
Working temperature: -20℃~50℃
Life: ≥5000hours
Communication protocol: WiFi 2.4G Hz / RF2.4G
Control method:
Mobile APP│Voice Control
│Remote Control│Wall Panel Switch
Smart function: Adjustable color、 color temperature and brightness │ Automatic light off when sleeping │ Timing on/off │ Remote control

Notes:
*1.Brightness (Luminous Flux)
The higher the lumen value, the brighter the brightness
*2. RGBCW
"R":Red, "G":Green, "B":Blue, "C":Cool White, "W":Warm White
(Color light, adjustable color, brightness and warm and cold.)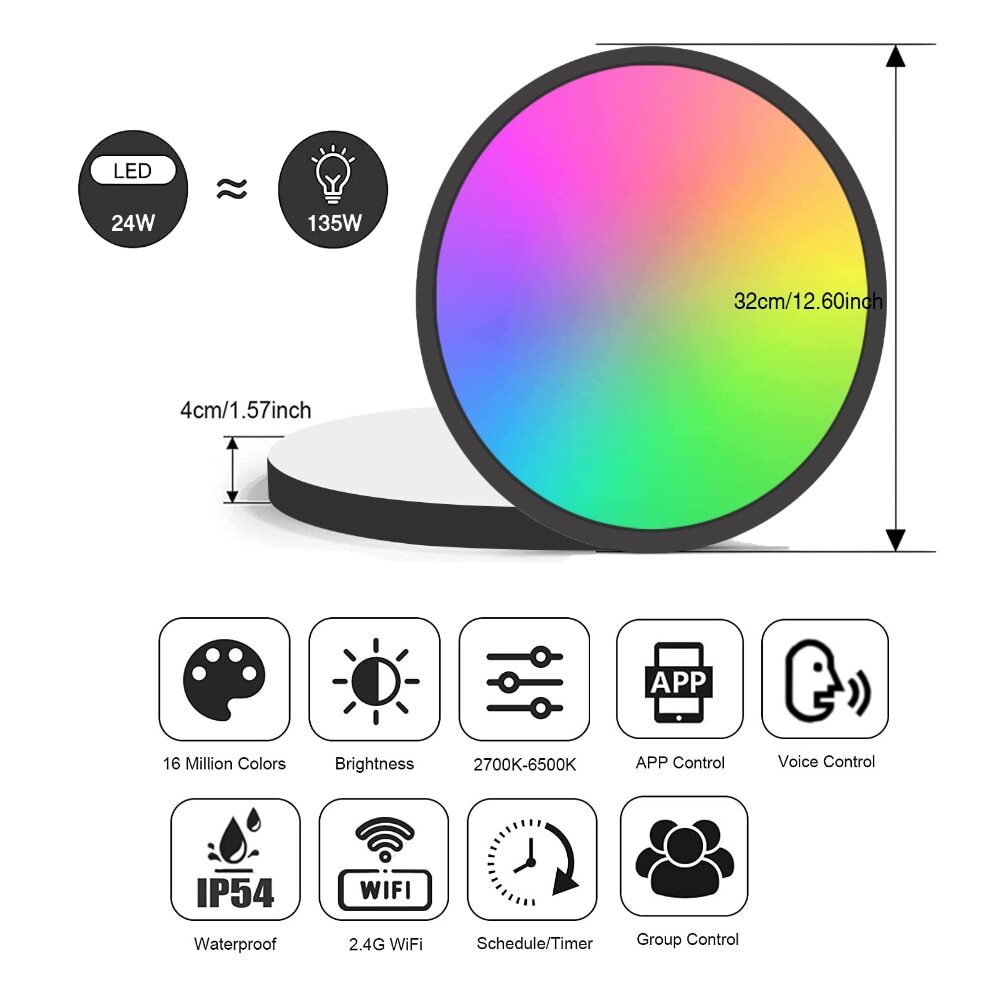 Function 1:Mobile APP control
Control your device anytime, anywhere, not limited by distance, giving you the convenience at your fingertips

iOS system: Apple Home APP + CozyLife APP
Android system: CozyLife APP

*Apple Home APP and CozyLife APP cannot be connected at the same time;
* CozyLife: No Hub Required
* Apple Home : Requires setting up your HomePod, Apple TV or iPad as a home hub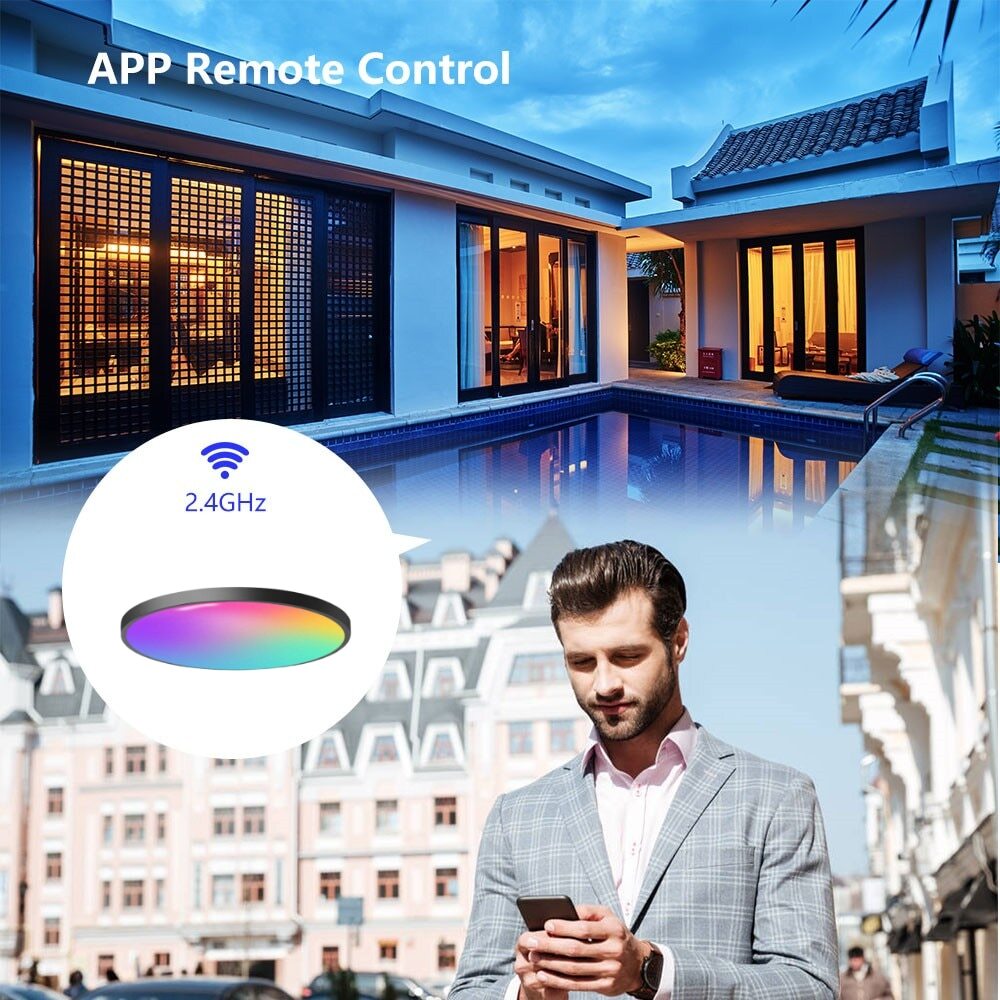 Function 2: Voice Control,free hands
The following voice assistants and smart speakers are supported :
Apple Siri / Alexa / Google Assistant / SmartThings /Yandex Alice / Home Assistant

You can easily control it with voice commands. "Hey Siri, turn off the livingroom light".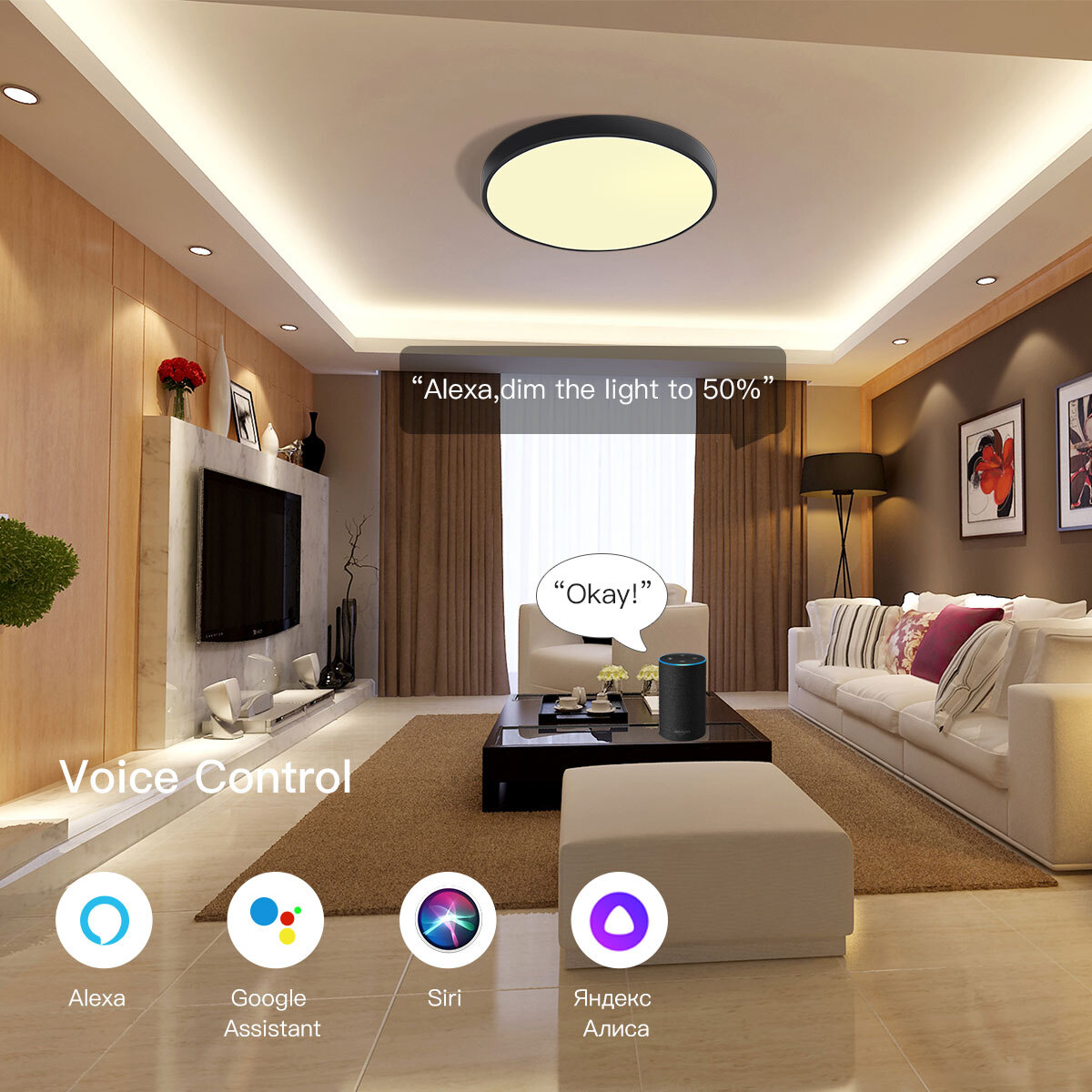 Function 3: RGBCW 16 Million Colors
*RGBCW
"R":Red,
"G":Green,
"B":Blue,
"C":Cool White,
"W":Warm White

16 million colors available,let the lights become decorations, and easily complete the indoor style change.
Passionate, romantic, mysterious, cool, etc.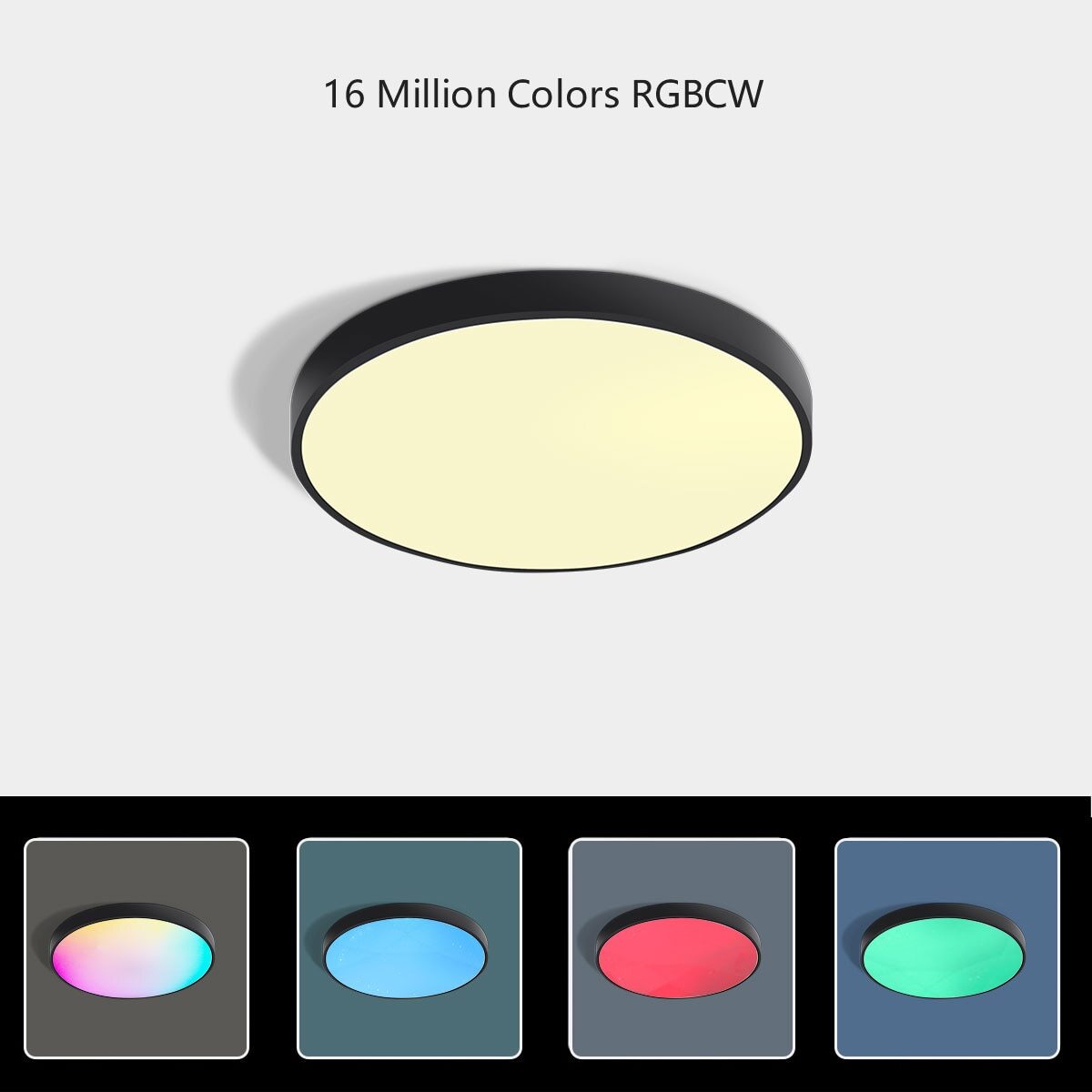 Function 4: Adjust Brightness 1%-100%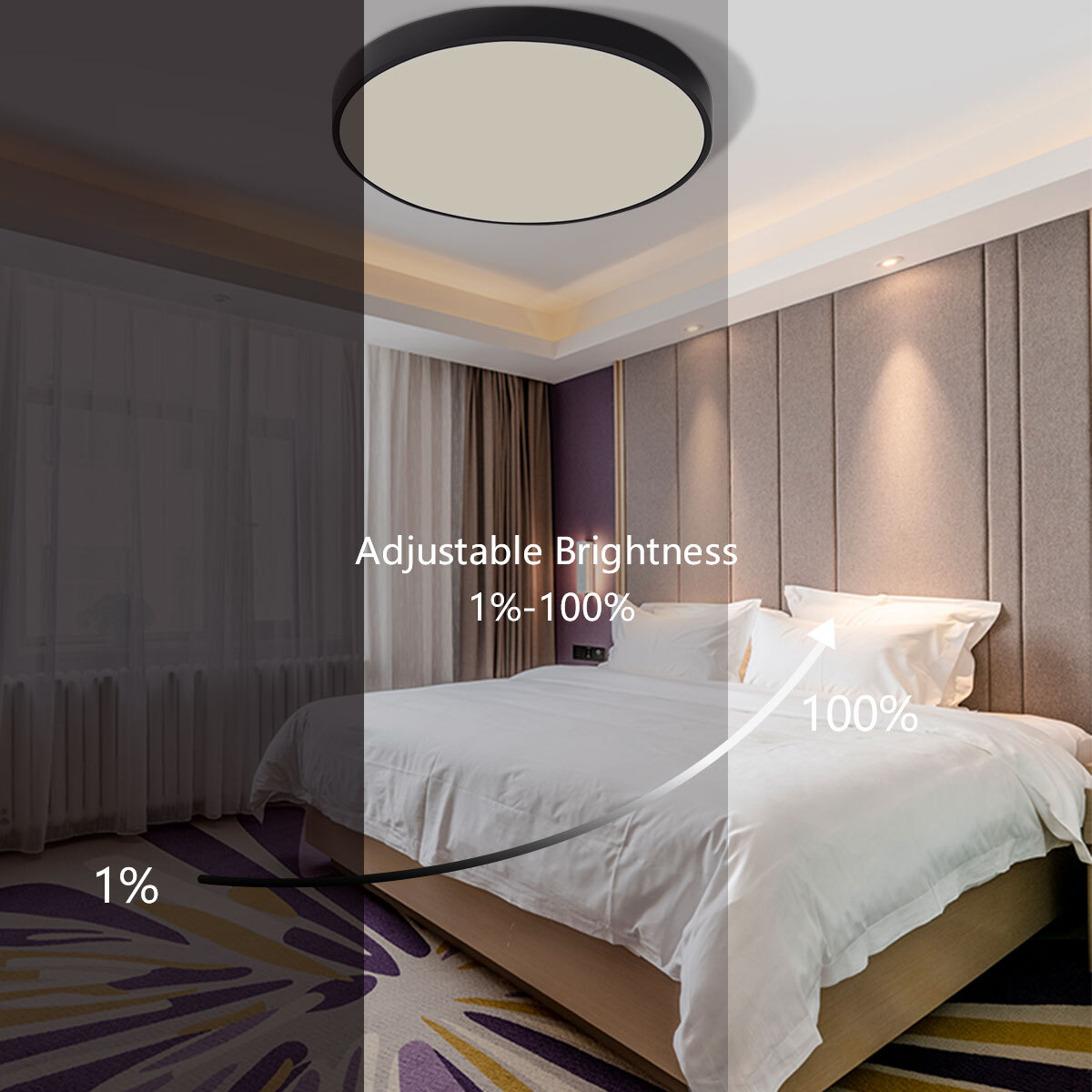 Function 5: Color temperature adjustable 2700-6500K
The warm light is relaxing and comfortable, the cold light is dedicated and serious, the soft light is romantic, and the bright light is suitable for parties. Cool and warm light and dark can be adjusted freely, so that the right light appears at the right time.
The recommended light color temperature range for different activities:

2700~3500K Play
3500~4000K Dining
4000~4500K Get up
4500~5000K Meeting
5000~5500K Reading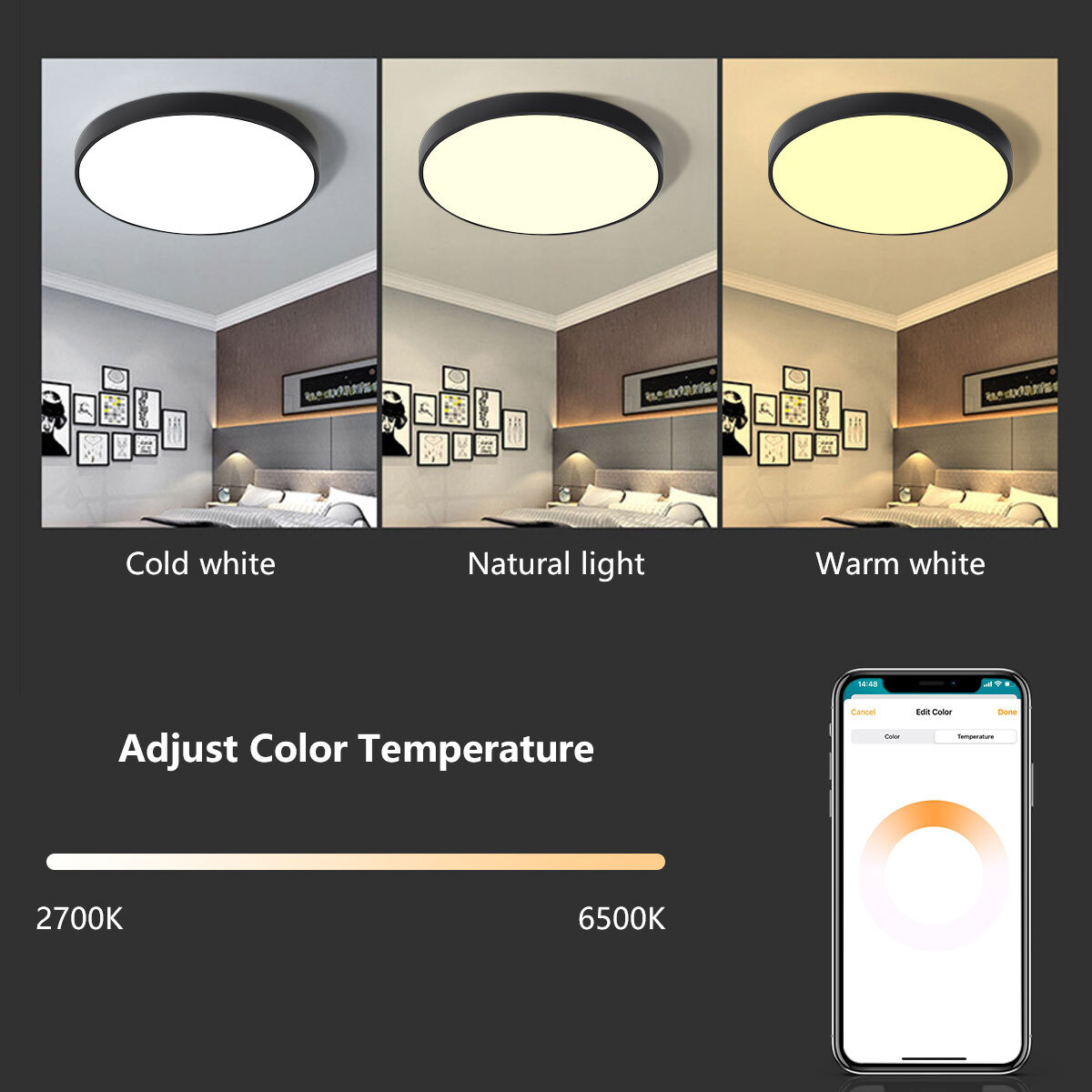 Function 6: Simple Timing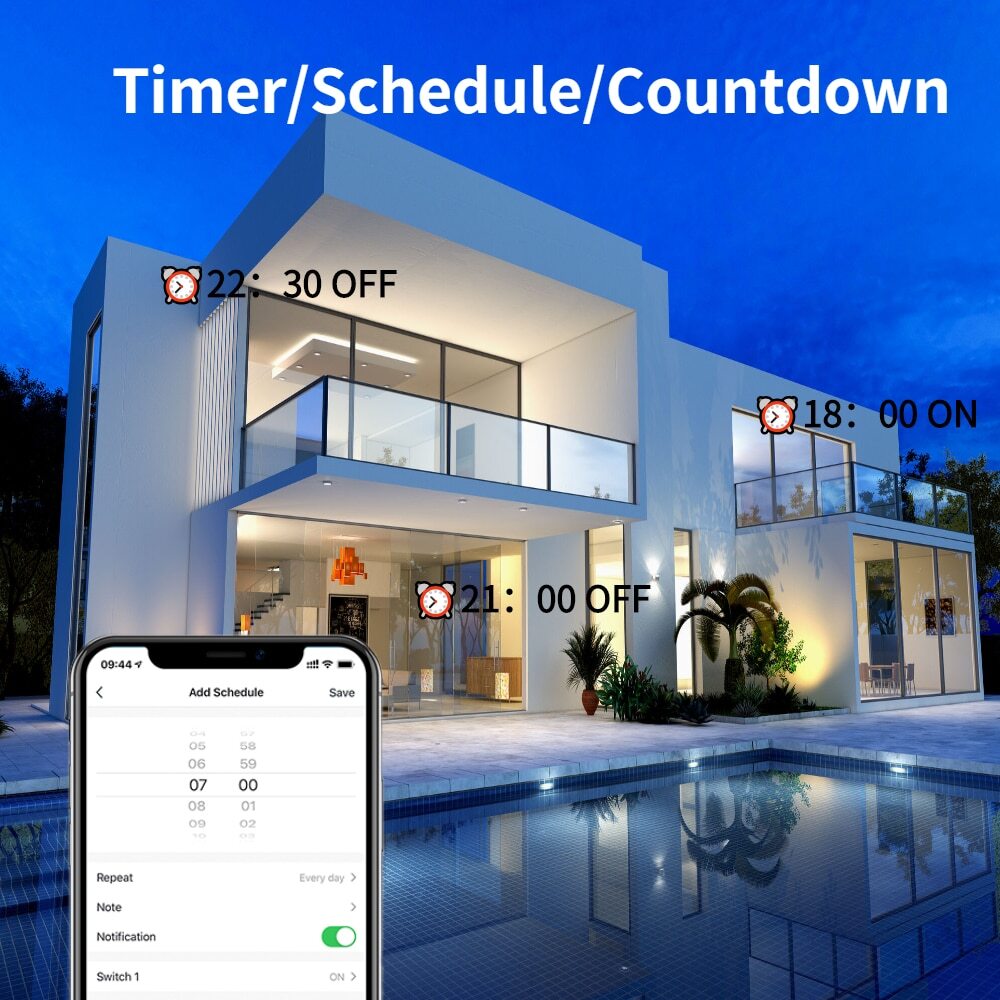 Function 7: Group Control
Products can be grouped by room or function to speed things up. Close the entire living room with one click.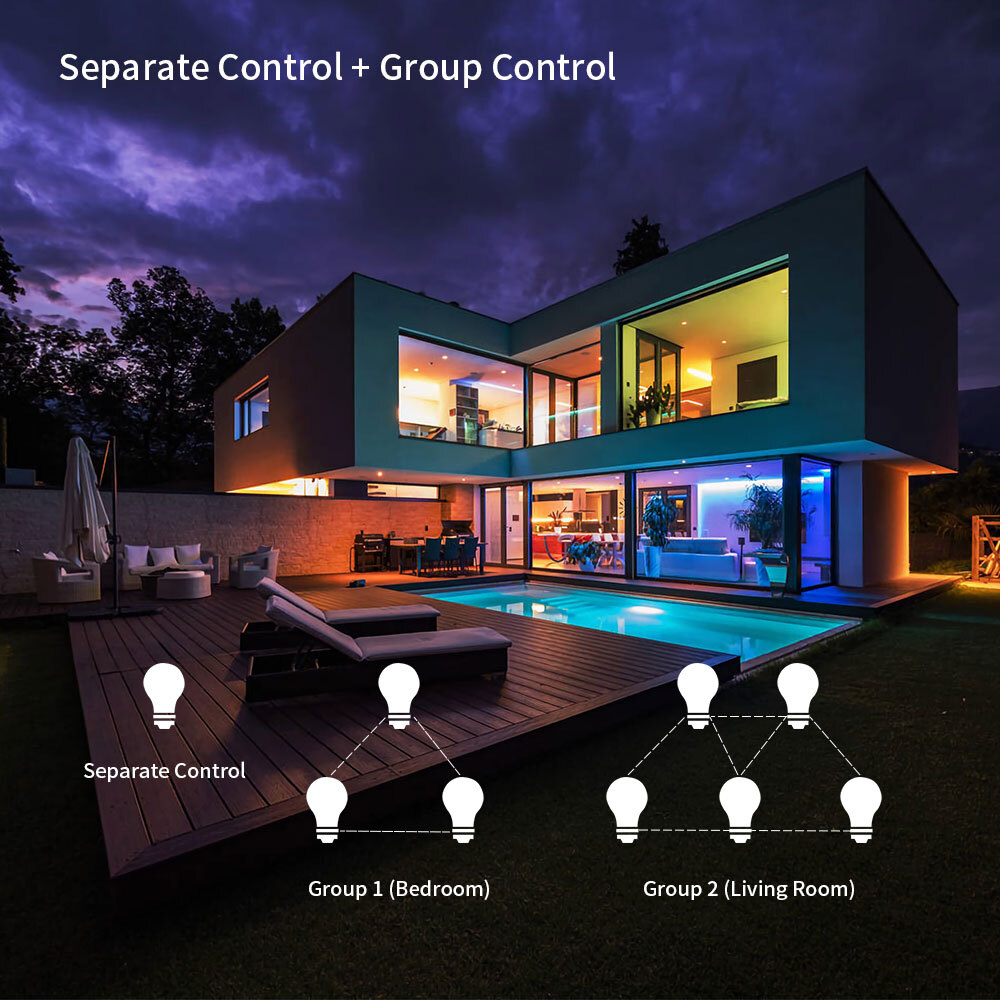 Function 8:Lights change with music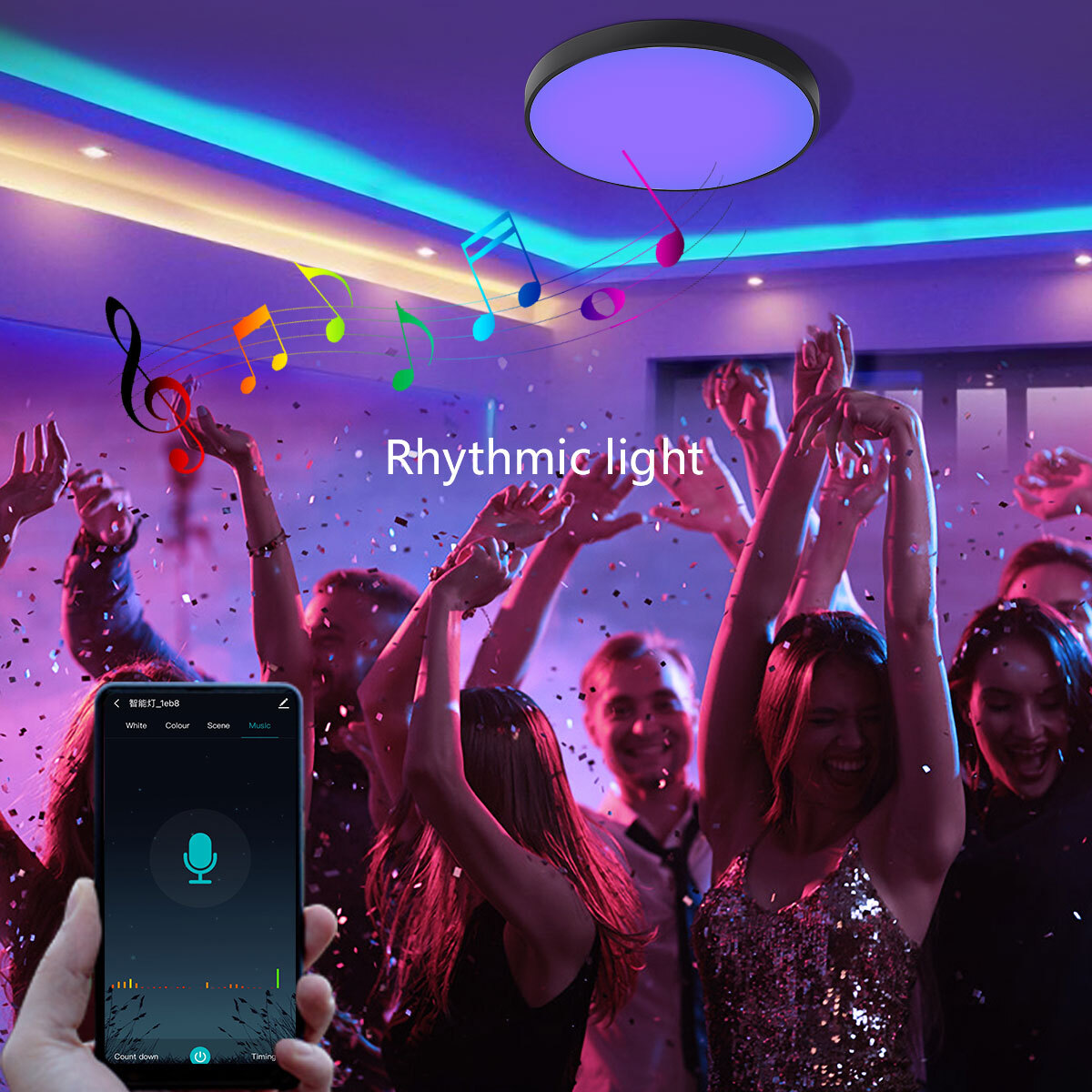 Color rendering index Ra90
High color rendering index Ra90, highly restore the color of home ;

The "color rendering index" can correctly express the original color of the material, the closer the value is to 100, the better the color rendering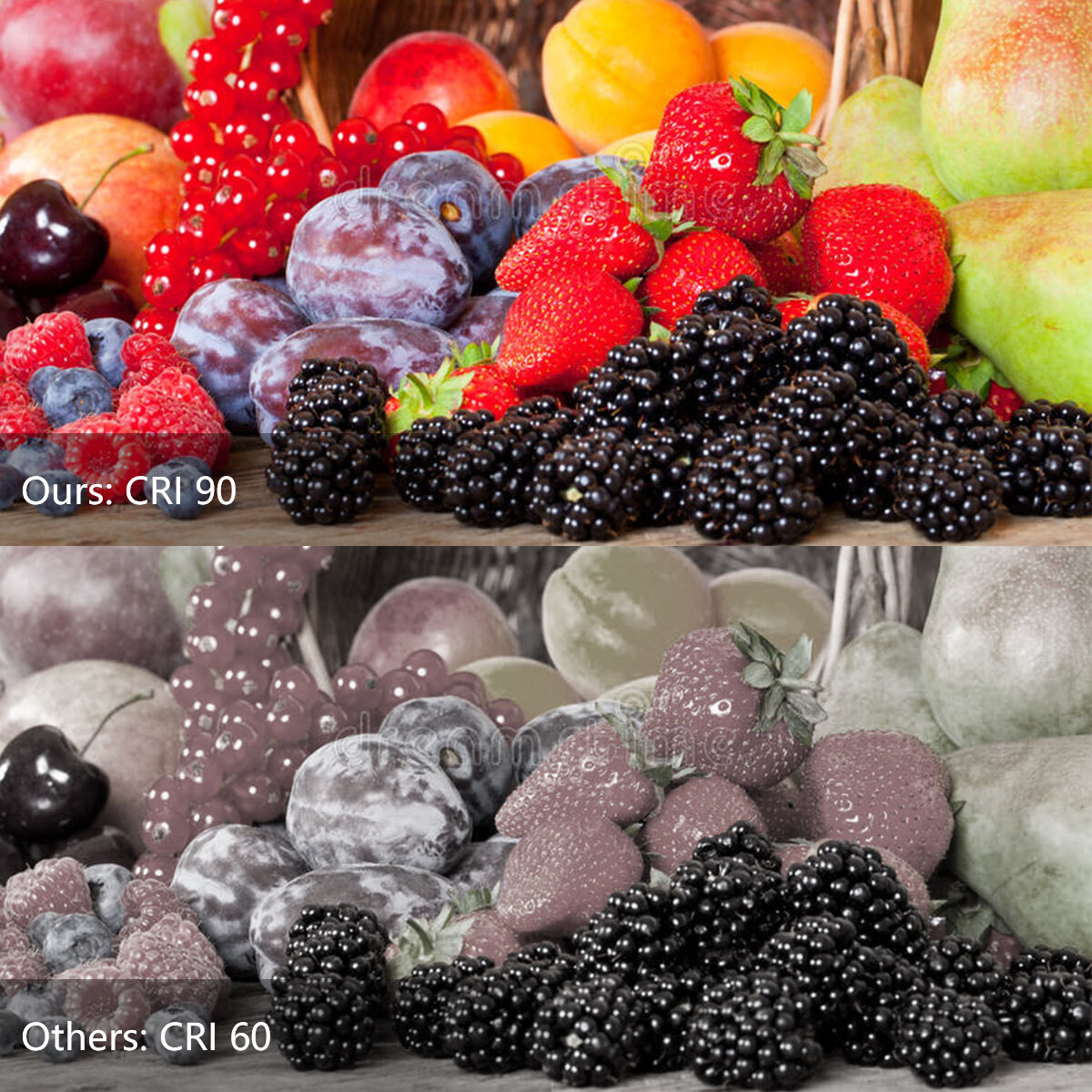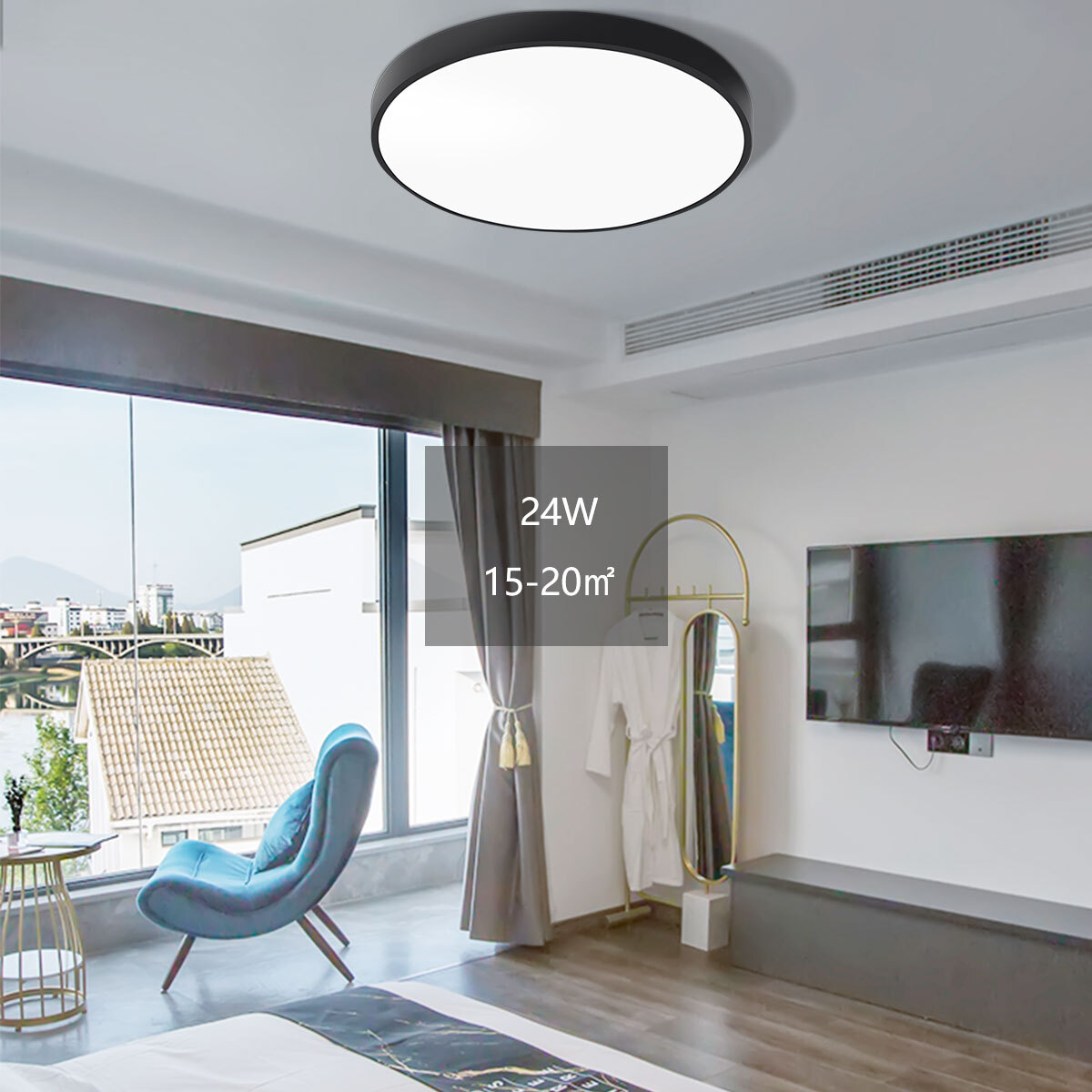 Applicable scene
Suitable for small space lighting of 15-20㎡
kitchen, bedroom, hallway, bathroom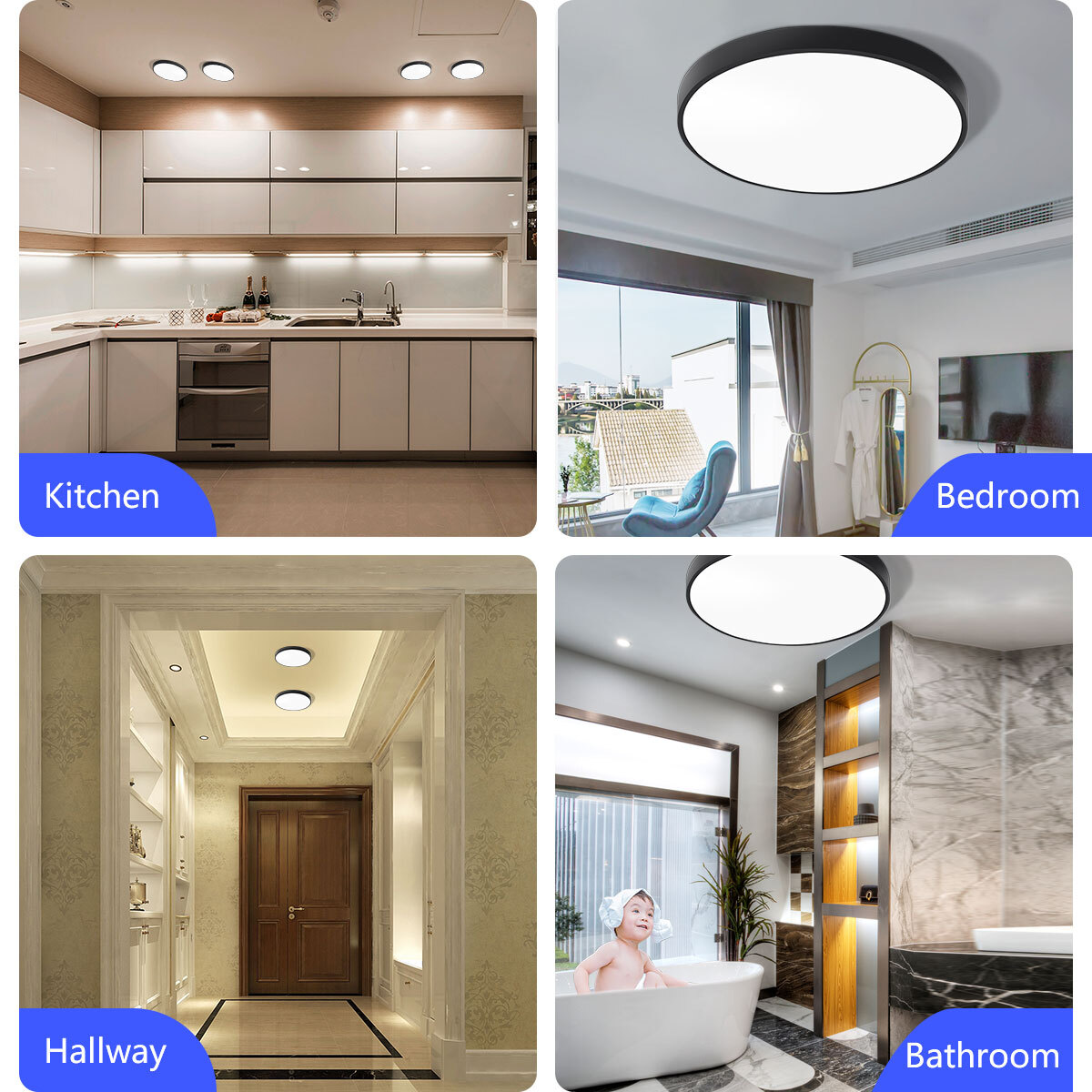 Gift (RF2.4G Remote )
*RF2.4G Remote Without Battery
*How to connect the remote control to the ceiling light?
After turning on the light, please complete the following operations within 30 seconds:
Short press the WiFi button (do not long press), the light flashes 3 times to indicate successful matching.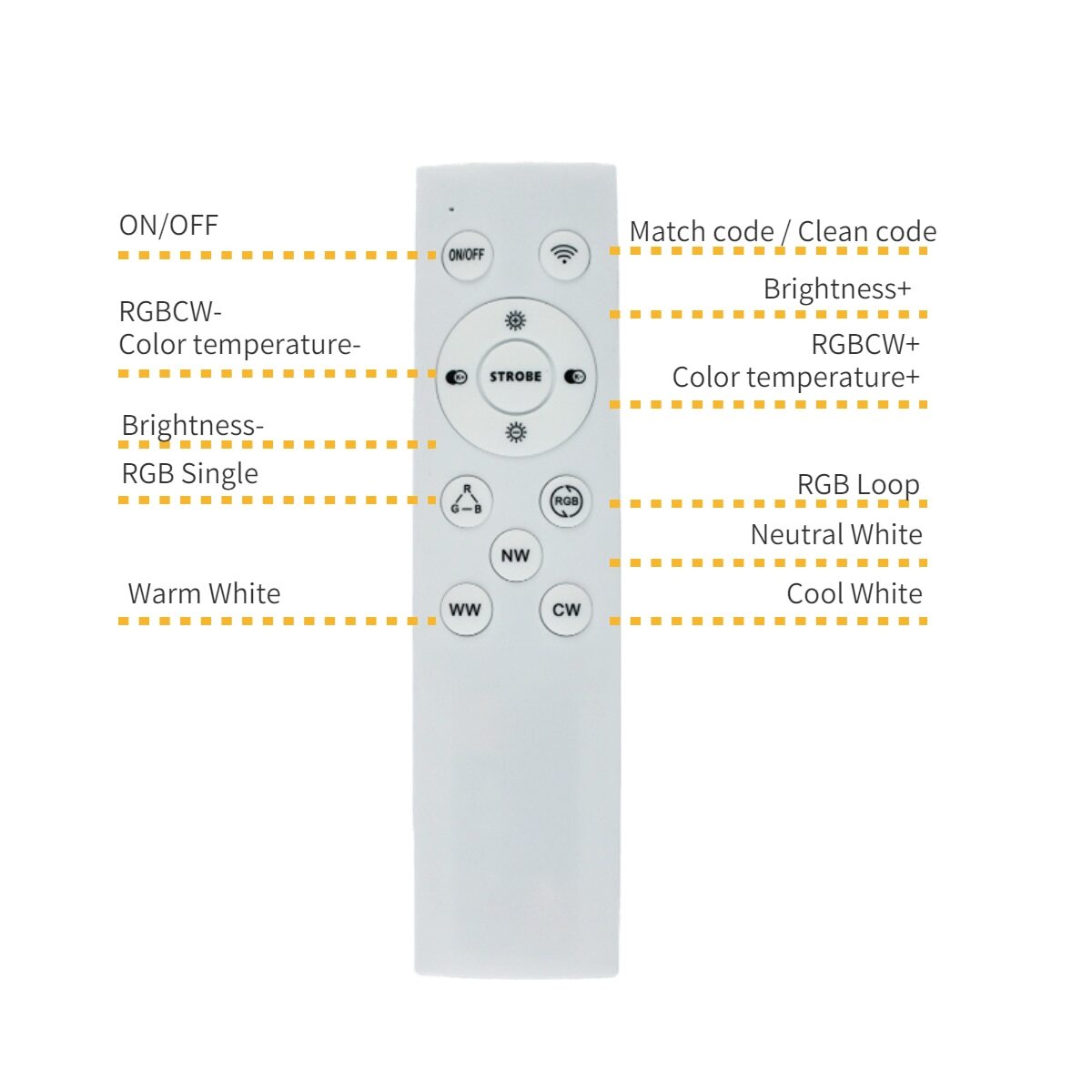 Package List
Ceiling light*1
Mounting screw*2
Remote control*1 (without battery)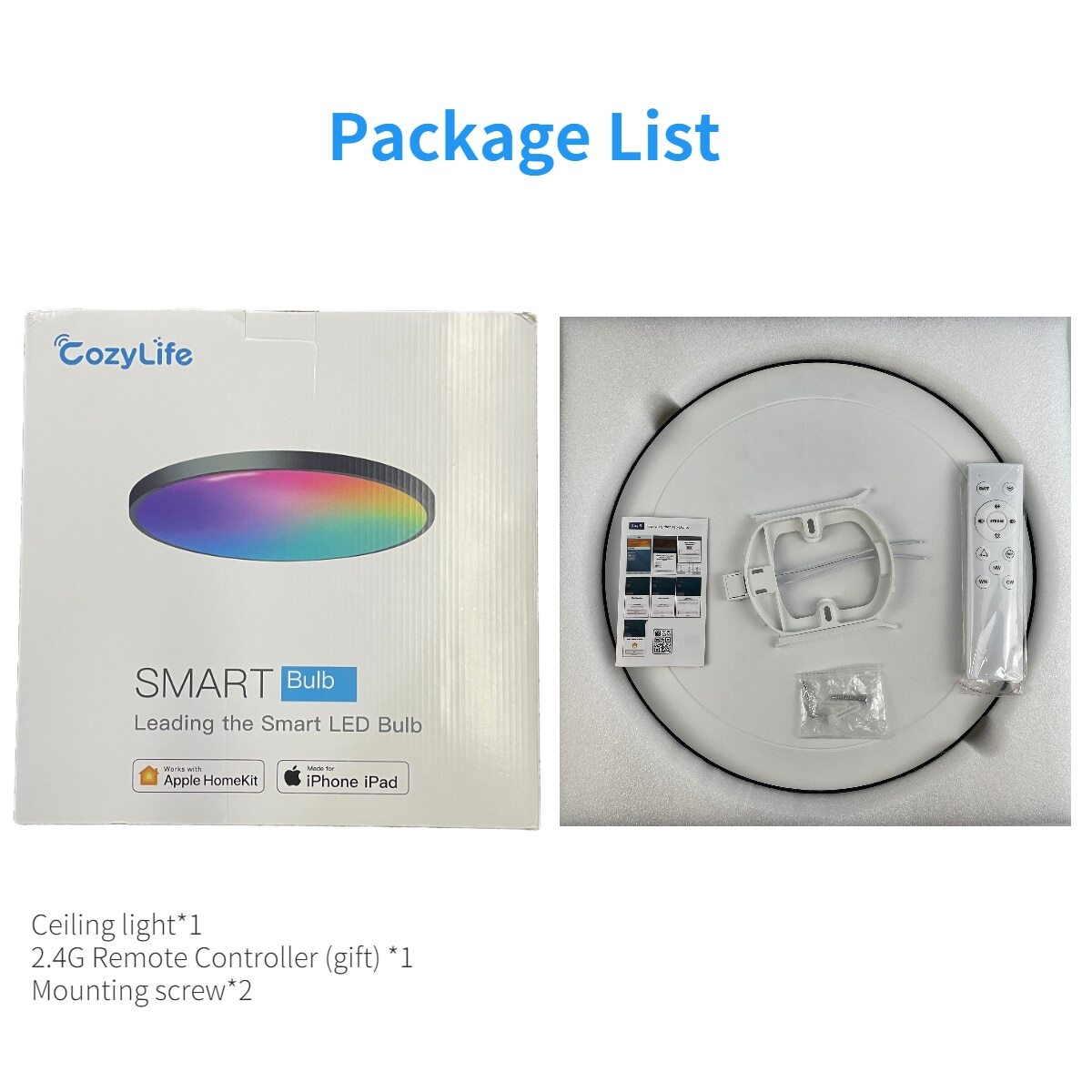 Add this device to Apple Home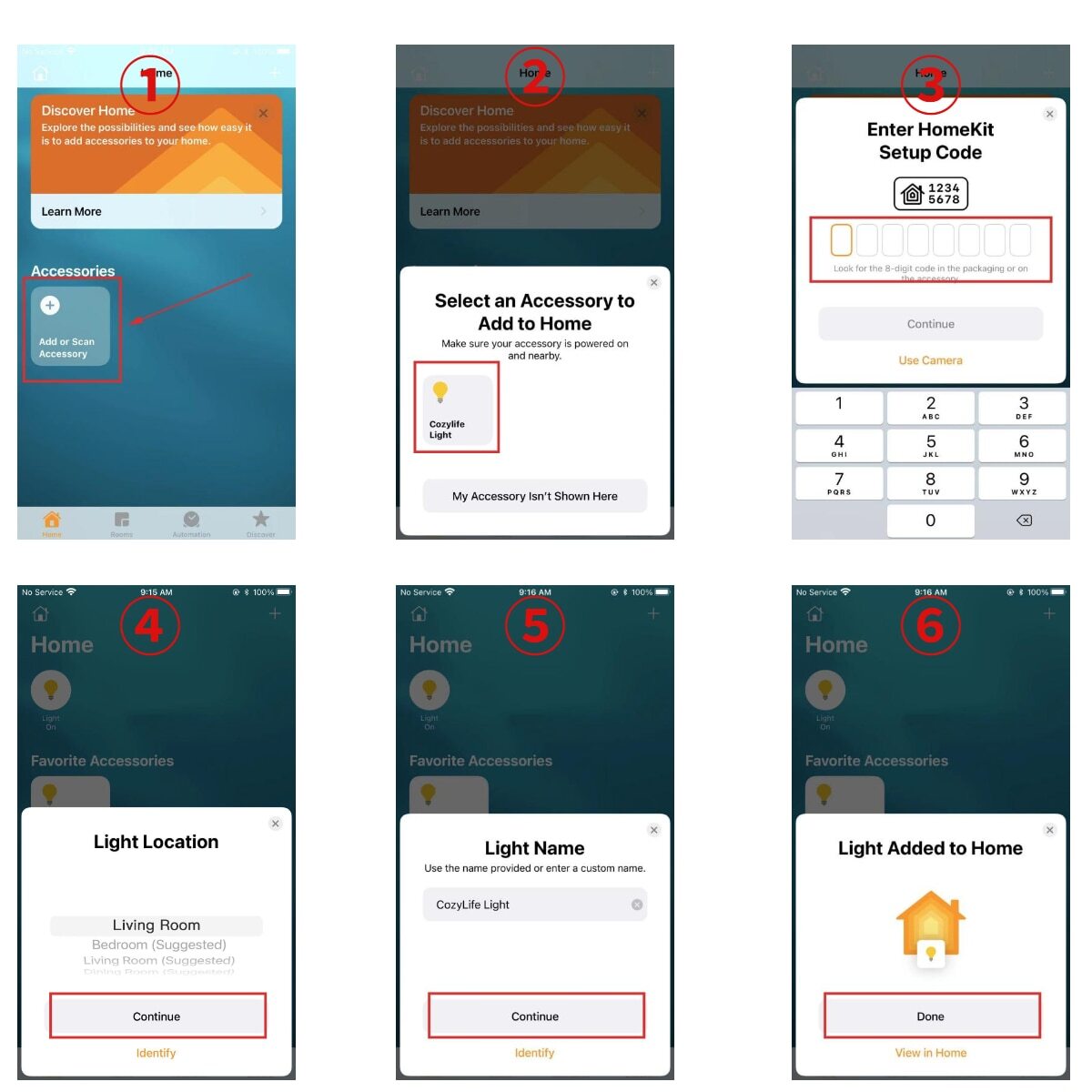 Top Q&A:
• What is the size of the ceiling light?
Size: Φ32cm(12.60inch) X 4cm ( 1.57inch)

• What size room is a ceiling light suitable for?
Suitable for lighting area of 15-20㎡

• Will the RF remote control arrive with the package??
Yes, it is a gift,but no battery is included

• What is the working voltage of the ceiling light?
AC85~265V

• What precautions should be taken when installing and using ceiling lamps?
1. Please confirm whether the voltage conforms to the working voltage of this product before use
2. The ceiling light will generate heat during work, please keep the surrounding air convection to dissipate heat
3. Be sure to cut off the power before installation to prevent electric shock

• Which APP Smart control does the ceiling light support?
Apple Home App; CozyLife App

• Can the ceiling light connect two or more mobile phones?
Yes, the ceiling light supports the sharing function and can be connected to multiple mobile phones. There is currently no limit to the number.

• Can one mobile phone control multiple ceiling lights?
Yes, there is currently no limit to the number

• What is the connection distance between the ceiling light and the router?
The connection distance is within 30 meters (No obstacles between them)

• What are the requirements for the network environment when connecting a ceiling light?
1. The mobile phone and the ceiling light are in the same WIFI network and connected
2. The WiFi connected to the ceiling light only supports 2.4G, not 5G
3. The mobile phone is Android 4.4 and above, iOS9.0 and above, and a mobile phone with WiFi function