Item specifics
Material:
Composite Material
Upgrade Parts/Accessories:
Adapter
RC Parts & Accs:
Connectors/Wiring
Use:
Vehicles & Remote Control Toys
Technical parameters:
Value 6
Model Number:
32-channel Servo Control Board
Remote Control Peripherals/Devices:
Servos
Four-wheel Drive Attributes:
Motors
Parameter:
Dimensions: 65.6*45.9mm

Installation size: 55*35.5

Simultaneous control of the number of servos: 32

Storage space: 16M

Control accuracy: 1us

Servo signal isolation: Yes

USB interface: support

Low pressure alarm: support

External PS2 handle: support

External MP3 module: support

External wifi module: support

External MCU: Support

External wireless control: support

Support windows7, windows8, windows10, windows xp driver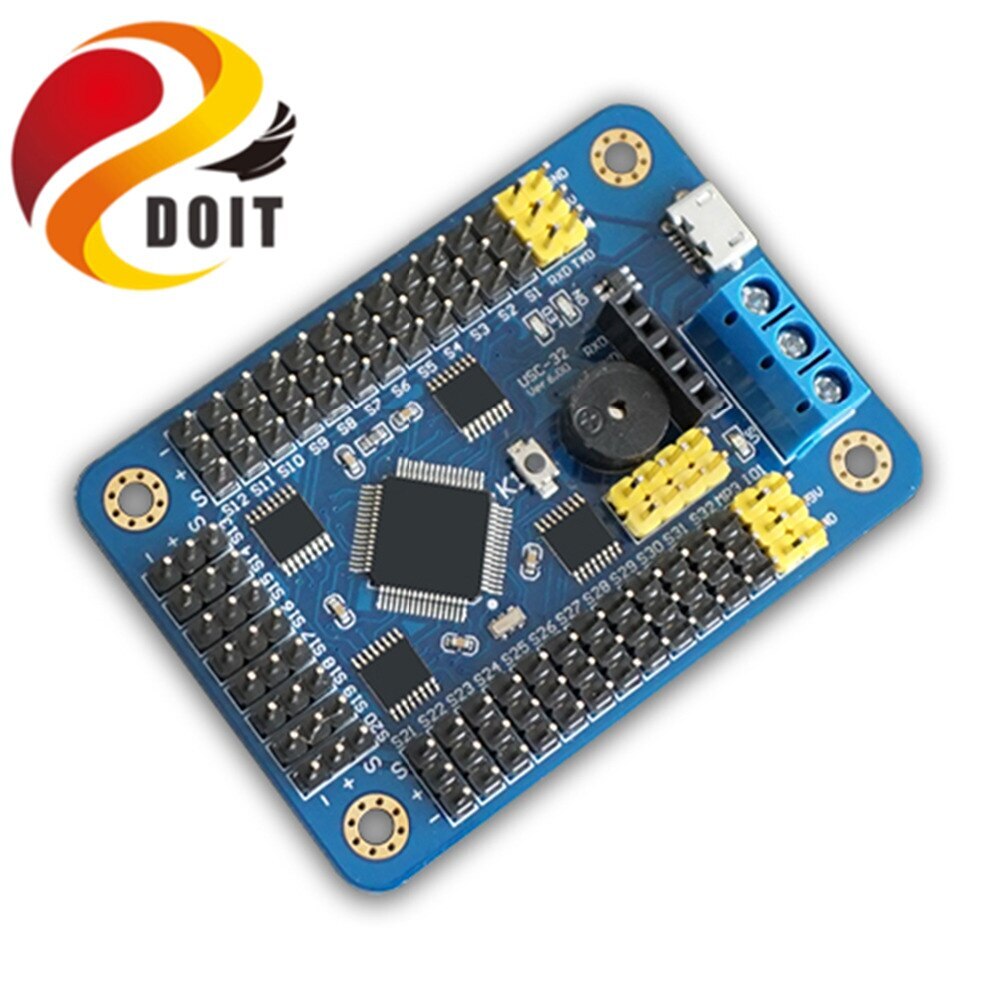 Features:
With 16M storage, can store thousands of indications, 256 groups of actions

Can support bluetooth, WIFI wireless control

You can use computer software to control the robot or control your servo

Can control 32 servos at the same time, high precision (1us), 32-bit CPU imported from the United States, integrated USB communication interface, high stability and precision

Support for the latest version of Windows 10 system.

(The original system does not need to be installed with a driver. Plug in the USB and use it directly.)
Shipping list:
1 × 32-channel control board

1 ×

USB cable
Note:
More documents can be downloaded at wiki.doit.am.