Item specifics
Material:
Composite Material
Upgrade Parts/Accessories:
Adapter
RC Parts & Accs:
Receivers
Use:
Vehicles & Remote Control Toys
Technical parameters:
Value 5
Remote Control Peripherals/Devices:
Remote Controller
Four-wheel Drive Attributes:
Motors
Features:
ESP8266 U disk development board is a USB interface esp8266 device developed by Shenzhen Sibo Zhilian Technology Co., Ltd., which can be used to make portable portable devices, which can be developed twice. Common applications include probes, passenger flow statistics, hot advertising machines, and network disconnection. Artifacts, etc.
Parameters:
CPU: ESP8266

FLASH size: 4MByte

Wireless protocol: 802.11 b/g/n

Working frequency: 2412-2484MHz

Output power: +19.5dBm output power in 802.11b mode

Standby power consumption: Standby power consumption is less than 1.0mW (DTIM3)

Working voltage: DC 5V

USB to TTL chip: CP2102

Size: 44.2 x 22.0 x 6.8 mm

Weight: 5g

Indicator pin:
GPIO2: module led, blue, active low

GPIO14: onboard led, red, active high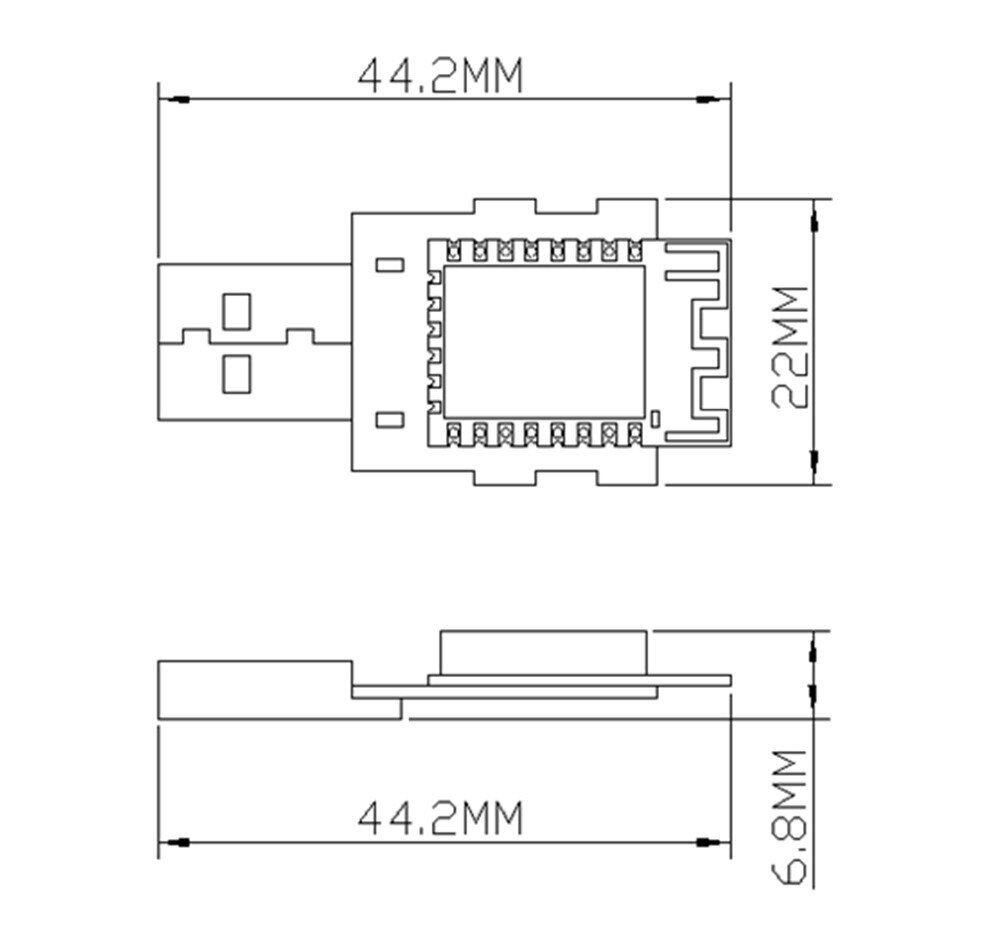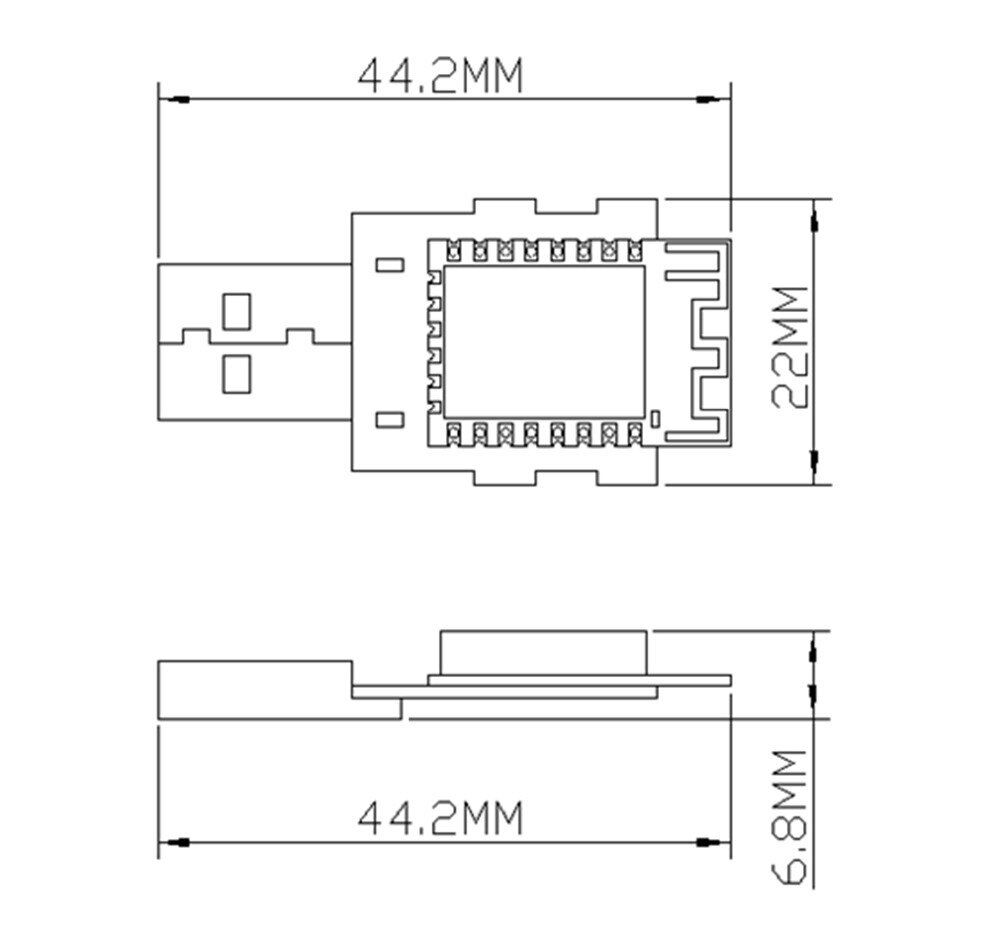 Shipping list:
without white box= 1×

U disk development board

with white box= 1×

U disk development board + 1 × white box
Note:
More documents can be downloaded at wiki.doit.am.