Item specifics
Material:
Composite Material
Upgrade Parts/Accessories:
Adapter
RC Parts & Accs:
Connectors/Wiring
Use:
Vehicles & Remote Control Toys
Technical parameters:
Value 3
Remote Control Peripherals/Devices:
Receivers
Four-wheel Drive Attributes:
Motors
Wiring diagram for PSX gamepad (receiver) and Arduino UNO: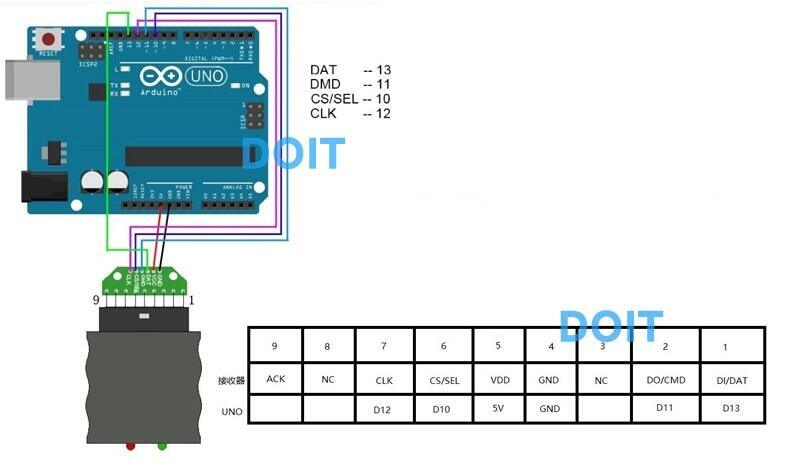 Note:
The power indicator of the handle and receiver should be lit to ensure sufficient power supply;

When the pairing is unsuccessful, the signal light flashes, and the signal light does not flash after being connected;

The motor can be controlled by pressing the four buttons on the left side of the handle.

If the pairing is not successful, try pressing the start button on the handle.

Pay attention to the positive and negative poles of the handle, do not insert it.

Plugging in and easy to burn out the receiver.