Transparent Transmission Module XT-ZB1 Module Zigbee3.0+Bluetooth 5.0 Module BL702 Ultra
0
stars, based on
0
reviews
Price:
$48.26$4.16 / piece
Order Processing Time: This item will be shipped out within 3 working days |
FREE SHIPPING
Color

1 piece
4 pieces
2 pieces
3 pieces
9 pieces
5 pieces
6 pieces
7 pieces
8 pieces
10 pieces
Item specifics
Certification:
CE,FCC,RoHS
Bundle:
Zigbee3.0+Bluetooth 5.0 Module
Data Download Address
www.bl602.fun
Product Introduction
XT-ZB1 is a low-cost, small-size ZIGBEE&BLE module, the module adopts stamp hole package. The module chip is BL702, its built-in memory is 8Mbit, and it has FCC/CE/SRRC and other certifications. BL702 is a low-power, high-performance chip with excellent stability. It is also the only chip in the industry that combines Zigbee and BLE.

Zigbee sdk is ONLY verified on amazon Alexa connect. Other functions cannot be guaranteed.

JTAG can use FT2232 devkit, like ESP-Prog.
Applications
Smart home, industrial Internet of things, transparent market.
Technical specifications
A. Pin definition diagram

B. Module package drawing

C. Application schematic

D. How to burn: As long as D28 is pulled up to high level, it can be burned. After the programming is completed, cancel the pull-up, otherwise it will not work.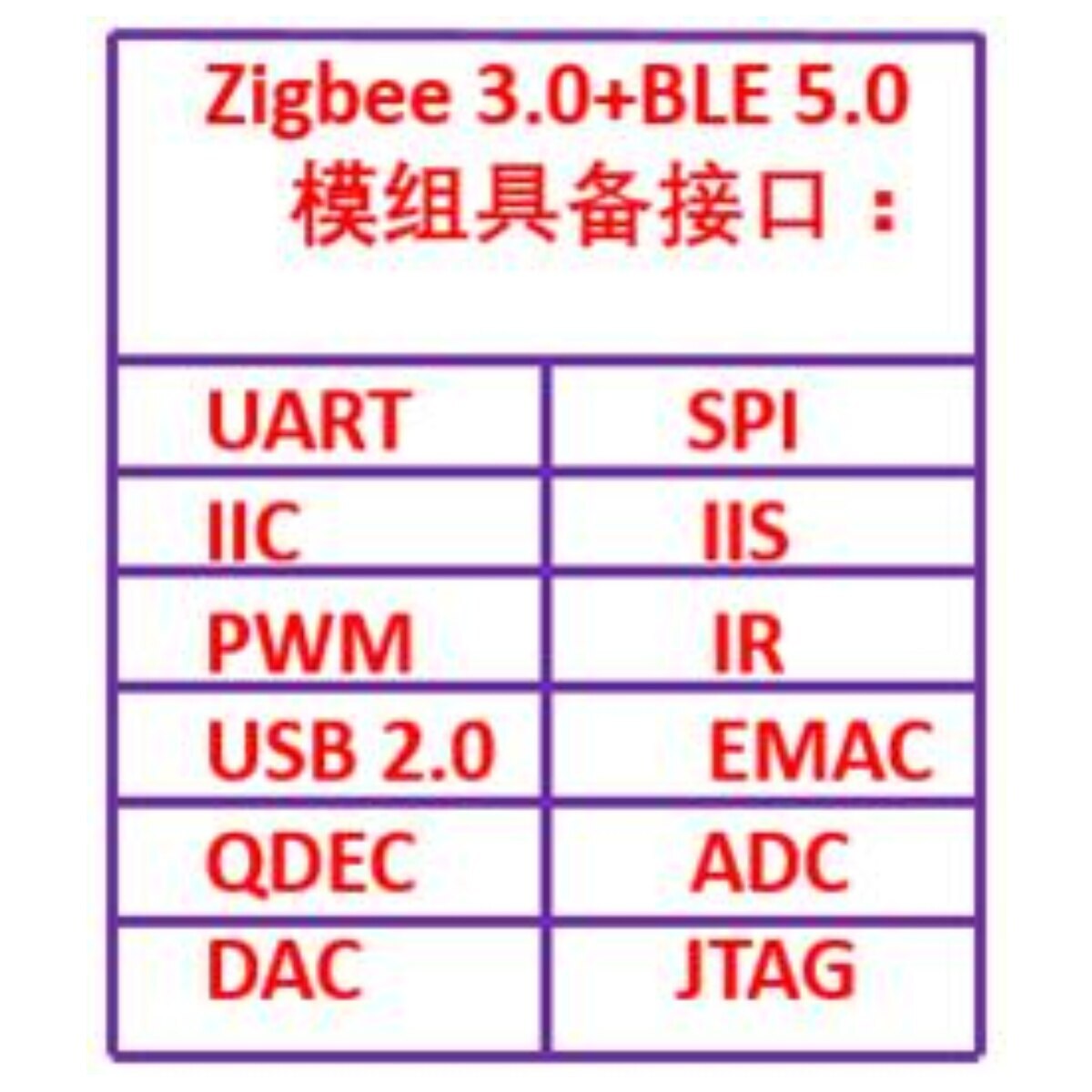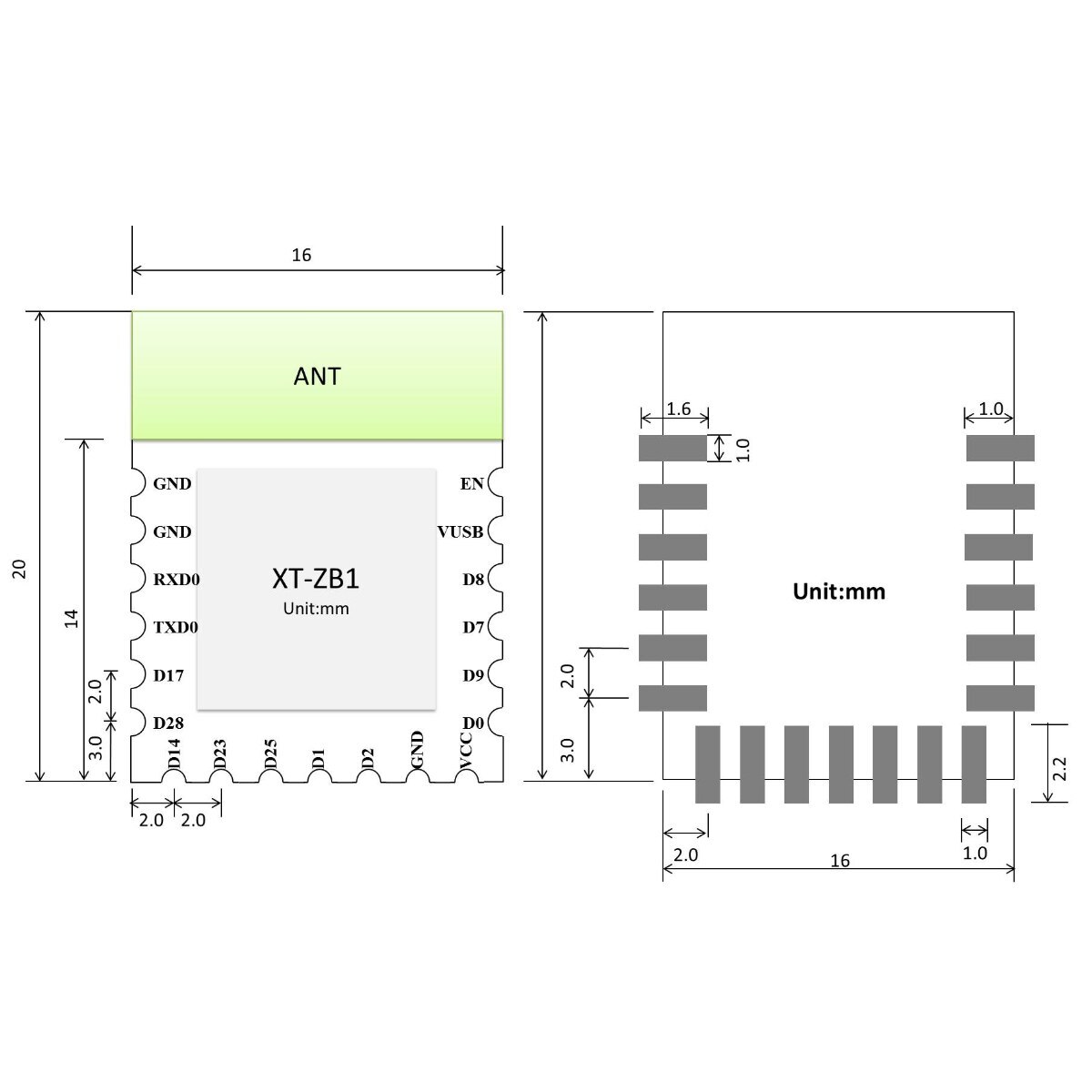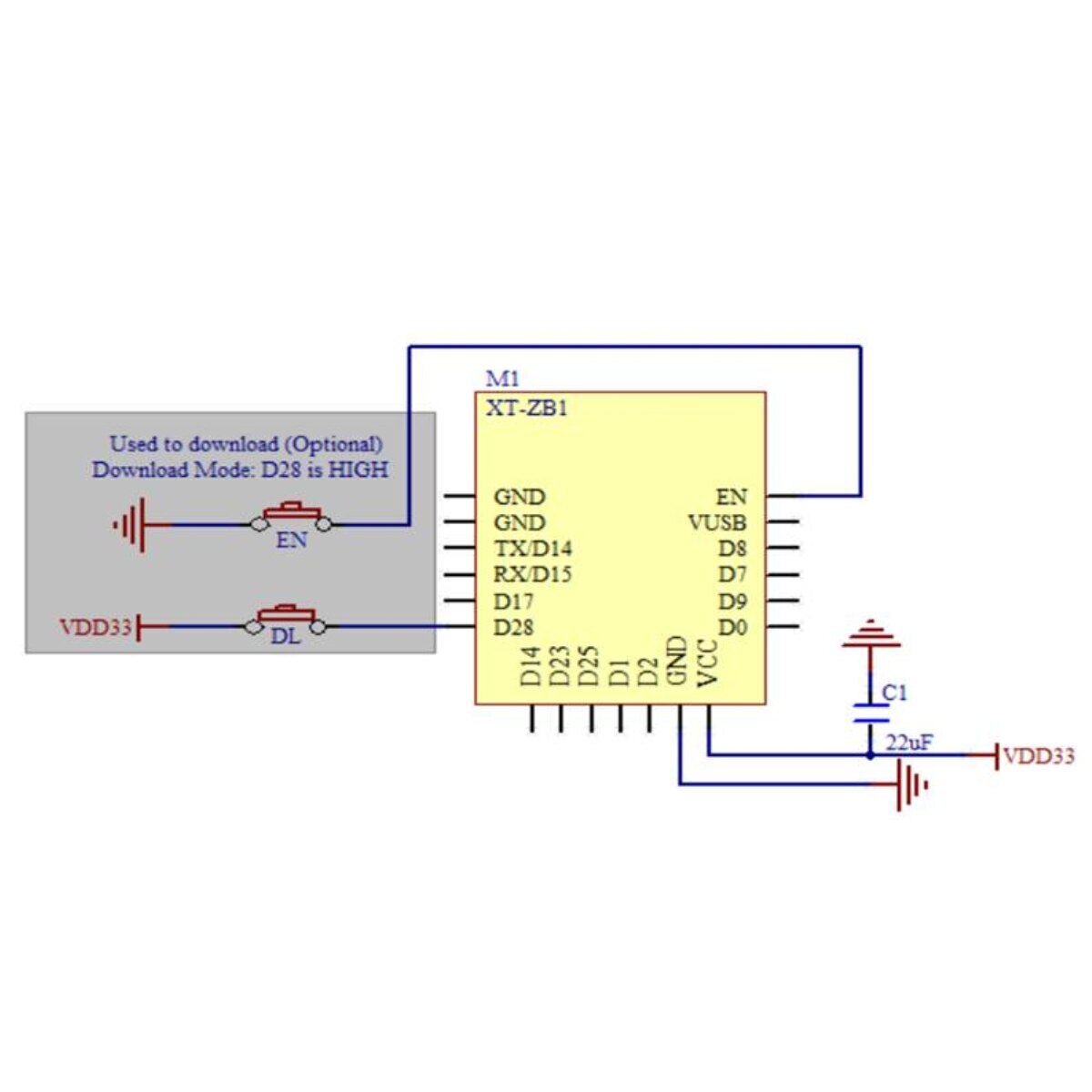 Notices
1. For better RF performance, please refer to the module placement method in the manual. If the product has certification requirements, it is recommended that there is no parallel wiring near the PCB antenna, and the download interface should be reserved far from the antenna pad;

2. If the module fails to start normally and keeps restarting, it is recommended to check the power supply circuit, including power supply material parameters, power trace width, vias on the power trace, diodes connected in series to the power supply, etc.;
After-sales service
Please don't leave a bad review lightly.
We value every client's feedback, and we never shirk any after-sales questions. We provide professional technical service support and provide corresponding solutions.
After-sales service time: 9:00 am to 6:00 pm on weekdays